Join Reid for his part of a month-long series of calls devoted to making Midlife extraordinary!
If you're ready to have an amazing midlife body, relationship and sex life… Be sure to check out the online midlife health retreat I'm a part of this month called: Cracking the Midlife Code!
More info and FR*EE Registration for this month-long series:

Missed a call? No problem. Download them AND the fr*ee bonuses!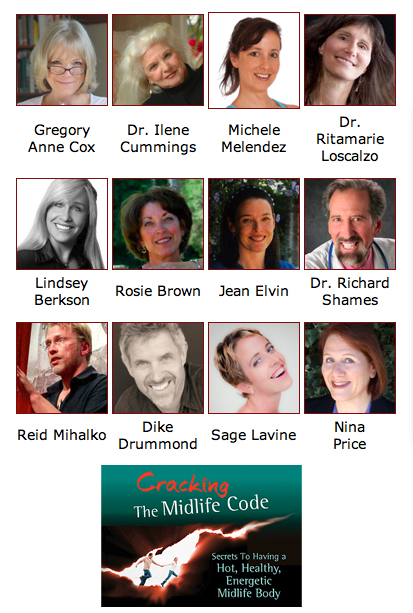 Nina Price, the host of this series has put together an outstanding lineup of speakers, and asked me to share my 3 Secrets To Boost Your Sex Life In Midlife and Beyond! (Hint: it's not just about skills and techniques!)
In our call, just one in a month-long series… We'll cover ways you can:
Increase your "Relationship I.Q."
Have lots of non-sex intimacy and sensuality
Teach an "old" dog new tricks and master a few new ones of your own!
Undo the emotional upsets and unfinished conversations that are interfering with the quality of your sex life
How to stop mind-reading (which is impossible!) and start role-modeling the love life and intimacy you've always wanted!
Create better sexual health both in and out of the bedroom
Bring ergonomics into the bedroom to make lovemaking easier and more fun!
More info and FR*EE Registration for this month-long series:

Missed a call? No problem. Download them AND the fr*ee bonuses!
Curious about booking Reid for a private class? Go HERE!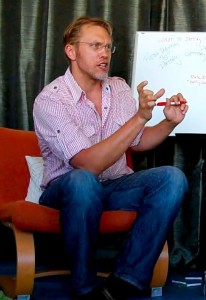 ABOUT REID: Reid Mihalko of ReidAboutSex.com helps adults create more self-esteem, self-confidence and greater health in their relationships and sex lives, no matter what their self-expression of those happen to be.
From his rated-PG/PG-13 workshops (Cuddle Party, Speed-Flirting) to the rated-R (Iron Slut Sex Educator Showdown) to his explicit, NC-17 rated, Show-N-Tell sex education workshops (where audiences get to watch, take notes, and ask questions), Reid's workshops have been attended by close to 30,000 individuals from myriad walks of life, orientations, relationship styles, countries and religions. Known for his charisma, wit and emphasis on integrity, Reid travels the country teaching, coaching, consulting and collaborating on fulfilling his mission: Create more self-esteem, self-confidence and health for adults in and out of the bedroom.
Reid has been a featured speaker at dozens of conferences on relationships and sexuality and is a sought-after presenter and teacher at colleges and sex positive stores across the country.
Reid has been a writer and producer on a number of films and television projects about sex and relationships, and appears regularly in the media. He has also appeared on the Emmy award-winning talk show Montel, Fox News, VH1's Scott Baio is 45 and Single, Showtime's Penn & Teller's Bulls**t!, Canada's The Sex Files and SexTV, and the short-lived Life & Style, on NPR, Sirius' Maxim Radio and Cosmo Radio, and in Marie Claire, GQ, Details, People, Newsweek and The National Enquirer, as well as media across the globe in thirteen countries and at least seven languages.
Follow Reid twittering as @ReidAboutSex.