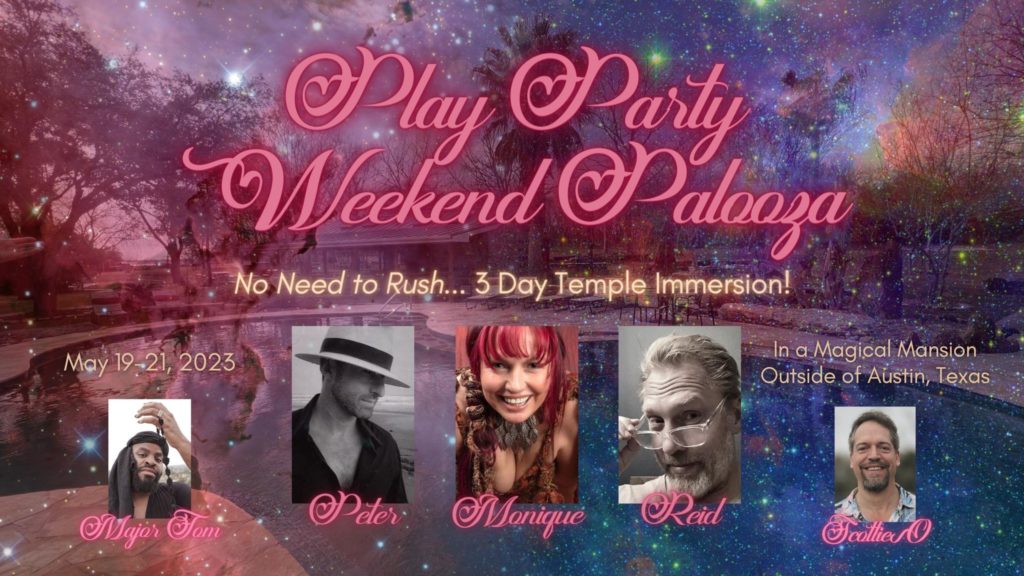 Are you a Temple/play party enthusiast?
Do you like to come to Temple parties again and again and again?
Do you love the magic that happens when like-minded individuals, couples, thruples, and more'somes gather with the intent to explore pleasure & play?
At the end of the night, are you always saying, "Can't we stay longer? Where did all the time go? I don't want it to end! There are SO many more people I want to connect with!"
If you've been to more than 3 temple/play parties and you consistently wish there was more time to frolic… We've got the weekend for YOU!
Join Monique Darling, Peter Petersen, Reid Mihalko, plus special guest stars Major Tom and ScottieO and some of our favorite people for 3 days of not having to rush when it comes to group sxxual play, making new friends, and not being shamed for liking what you like (and asking for what you want)!
All genders, bodies, and orientations welcome. Come as you are and have a great time!
3 days of guided, intentional exploration, relaxation, and feeding your fantasies and soul.
This is not a "party weekend." This is a "How I want to live my life weekend."
Take solace in the fact that you don't have to rush. You have the weekend to make new friends, deepen existing connections, shed your shame, share your desires with like-minded humans, be appreciated for saying no and using your words, attempt (and maybe succeed!) in fulfilling fantasies, and having enough space and time to breathe into becoming MORE of who you want to be when it comes to living a fully expressed, sensual life…
Just imagine…. Gathering in a mansion, about 40 minutes outside of Austin. There are 5 bedrooms, 11 bathrooms, 2 epic bathtubs, a sauna, multiple play spaces, 3 kitchen areas, a pool table, a huge heated pool, 14 person hot tub, acres of land to explore, massage tables, a dance floor, bumping sound system and mattresses outside to canoodle under the Texas sky.
If this is sounding like a dream come true, we invite you to join us…
Some things you can count on:
Instructional sxxy classes
Lot's of sxx positive discussions over meals
Brunches and Dinners included
Midnight snacks
Welcome circles, and closing circles, so we can make sure everyone is on the same page, make sure you get to be seen and heard if you would like to be.
Multiple Play spaces, indoor and out for your pleasure.
Non sxxual spaces to meditate, have conversations, sensual or cuddle time.
Heated Pool and Hot tub, Bath tub, showers, for all my water, mer-people.
Safer sxx supplies and loads of ideas on how to connect with one another.
Qigong and Dance spaces, and dedicated dance times to move our body.
Latihan and Naughtyhan, these are movement practices we will perform to help you make love to the mystery, the unknown nature of life.
Friday Authentic Relating and Connection games led by the Epic Major Tom
A large emotional support team to assist when feelings come up or you want cheerleading, or someone to listen.
3 days to get to explore and choose your own adventures for the Play Party Palooza Weekend of your dreams.
The space is curated and held by three of the most incredible facilitators of our time, together, they have run over 3,000 temple/play parties around the globe, and consider these spaces to be the most sacred and in our wheelhouse as we could ever imagine a space to be. You will be held with confidence, love, humor, and care.
You must have attended 3 temple/play parties in the past with Major, Reid, or Peter and Monique.
And there is an application process when you go to sign up.
Event logistics:
Where:
In a for real Mansion, 45 mins south of Austin, right off the 35.
When:
Friday-Sunday, May 19-21, 2023
(You can arrive after 2:30 pm, and departure will be around 5:30 pm the 21st)
This cost includes a light dinner Friday night, Brunch Saturday and Sunday, dinner Saturday night, and Midnight snacks both Friday and Saturday night.
This is an experiential weekend for the sensually adventurous, who already have ample amounts of experience attending temple parties and is very gender friendly. This is an invitation to dive deeply into yourself and each other in ways you may have been afraid to do in the past.
We create an expansive, feeling-full environment charged with electricity, sensual, and sxxuality, yet warmly grounded and earthy. A safe and sacred container for exploring kisses, hugs, and more in a relaxed space.
This weekend encourages your curiosity about taking your own sensuality to the next level. It's a celebration of imagination and curiosity, so you may experience as many flavors as you dare.
Bring clothing that makes you feel sacred and feeling good about yourself!
Let us lead you through a welcome circle and connection games where a room of strangers slowly opens up and winds up on the same page, having the opportunity to be seen, heard, and understood in ways maybe you have never even imagined!
There will be several temple/play parties this weekend…. What does "temple party" mean?
In short, it is whatever it means to you. We attach the word 'sacred' to any practice, experience, or way-of-being that slows us down and deepens our experience of being alive.
Our sensuality/sxxuality are a manifestation and expression-of our vital life-force and creative energy. It can play, move, and be shared and enjoyed in many ways. You are invited to co-create whatever feeds your soul.
Participation with a capital "P" can mean many things and voyeurs are as warmly welcomed as the most actively engaged. It's a sensual space where participants are encouraged to explore themselves and others in ways that are stimulating, nurturing, exciting, safe and FUN!
This is the weekend you want to come to if you want to experience how to take generating safe play space for you and your loved ones to the next level.
WHO SHOULD ATTEND
You must have attended 3 temple/play parties in the past with Major, Reid, or Peter and Monique.
If you treat yourself and others with respect and kindness, this is your space to shine!
If you are sensually and emotionally savvy enough to play nicely with others, then you will have great success in this space. 🙂 If you are somebody who knows your own wants and boundaries and can communicate them clearly, and you're someone willing to work and explore these areas for your own growth and enjoyment, you will succeed here!
If you're reading this, thinking, "I would love to come, but I don't want to play,"
PLEASE COME and enjoy the pressure-free company of like-minded individuals and participate to your own comfort level. Really. There will be no pressure for you to do ANY activity at this party at any time. You can choose to leave at any time, but there will be no in and out privileges, as we want to maintain the container.
Our biggest request is that you come with a fun-loving, warm, caring, open-minded, generous, thoughtful, compassionate, non-judgmental attitude and that you conduct yourself with the highest level of integrity possible.
This will be a very chill, fun, playful event. Come relax. Come smooch. Come play. Come watch.
We especially welcome trans, intersex, queer and other folks living anywhere within the spectrum – we recognize how hetero-normative spaces can be and aim to challenge this through our conversations and actions…
TIME
Doors open at 2:30 PM for you to arrive and settle in and CLOSE AT 7:00 PM. FYI Dinner starts at 5:30 and we would love to have you there for opening conversations. BE ON TIME arrive by 7:00 pm as it is essential to have everyone present for the opening circle. There will not be anyone admitted after the doors are closed to preserve the safety of our space. The Welcome Circle is what we use to introduce ourselves to one another, craft meaningful conversations, share any boundaries and relationship agreements people should know about and get all comfy and ready to play. PLEASE text Monique at 619 601 8852 if you're unavoidably running late, but please just be on time!
WHAT TO BRING
Whatever food and drink you might want for the weekend. Bring whatever you need to take care of yourself beyond what we are providing (The food provided includes a light dinner Friday night, Brunch Saturday and Sunday, dinner Saturday night and Midnight snacks both Friday and Saturday night.)
No drugs or alcohol please. We like our attendees to be present and capable of connection. Bring whatever clothing you'd like to don and lounge in while we frolic or just throw on your regular weekend clothes for relaxation. Bring along whatever toys or accessories you feel comfortable sharing with select individuals and whatever protection makes you feel safe, whatever you might be needing to create that perfect weekend. Oh, and of course, please bring a Playful attitude and an open heart and mind.
Bring a onesie if you like for Sunday brunch.
Cost:
Regular admission $997 there will be 6 Early Bird tickets for $777
(this guarantee's you a shared bed or mattress somewhere inside)
Lock in the Savings: If you bring a partner/buddy and sign up at the same time then its $1497 total.
Need Your Own Room? — You and a guest can have your own bed room for $2600 and there are only two of these spots available.
You can bring your RV, Converted Van or bring a tent to sleep outside for $777
We also have a $300 non refundable deposit option to save your spot, and you can pay the rest off later.
We have a few sliding scale and scholarship tickets for some play party-savvy female identified folk, just contact Monique or Peter.
We also accept Paypal and Venmo, please text Peter directly if you like to purchase a ticket though us, this will save you money on Eventbright fees, Peter's # 619 305 3402
We want as many people to attend this event as possible, so if you have some financial challenges we would love to be able to help you, We offer a deposit and payment plan if you need that. Just grab a $300 deposit ticket to save your spot and contact Peter so we can work out a payment plan for you.
**************************************
This in-person event is coming up soon!
Click on the link below to see the most current dates and locations and reserve your spot – as well as information on housing, food, and other perks.
**************************************
About Your Facilitators: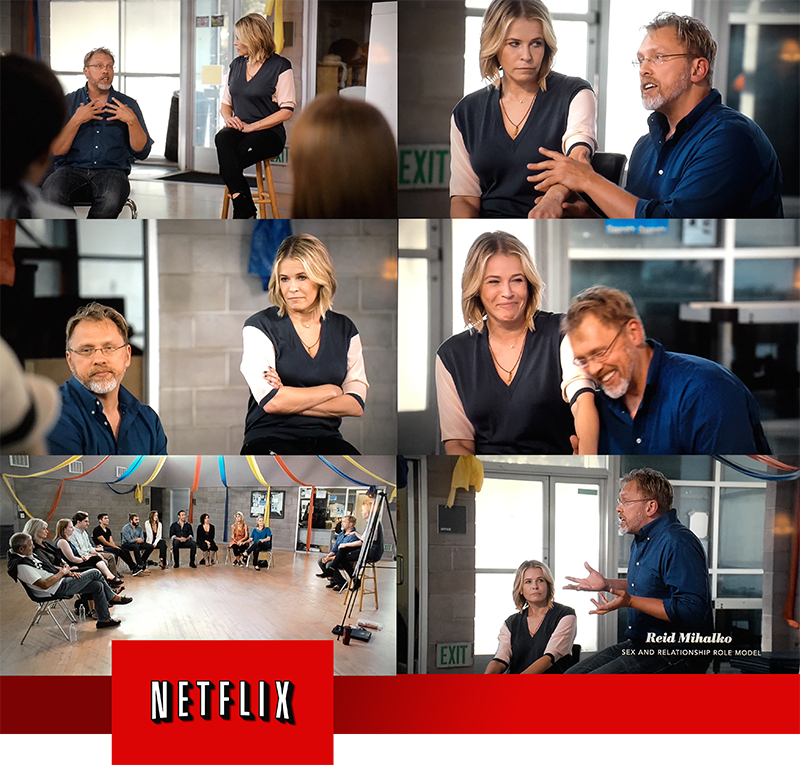 Reid Mihalko: As seen on NETFLIX' "Chelsea Does…" alongside Chelsea Handler, Reid Mihalko (he/him) of ReidAboutSex.com is an internationally known sxx and relationship geek who helps adults create more self-esteem, self-confidence, and greater health and accountability in their relationships and sxx lives using an inspiring mixture of humor, personal stories, keen insight, and comprehensive sxxual health information.
In early 2018, some very brave people came forward during #MeToo sharing harms that Reid had caused them. Reid stepped down from teaching and initiated a restorative justice-based accountability process to address his misconduct and make amends if and where possible. The formal, year-long process along with Reid's apology and resources were shared publicly and can be found at TinyURL.com/reidaccountability. Going forward, Reid's projects and appearances will include pointing people towards resources and experts on restorative and transformative justice-based accountability processes.
Reid's workshops and college lectures have been attended by over 60,000 people from all over the globe. He has appeared in media such as Oprah's Our America With Lisa Ling on OWN, NETFLIX, Montel, Dr. Phil's The Doctors on CBS, Bravo's Miss Advised, Fox News, in Newsweek, Seventeen, GQ, The Washington Post, and in thirteen countries and at least seven languages.
Reid is also founder of Sxx Geek Summer Camp, Sxx Geek Conservatory, and Sxx Geek School for Gifted Sxx Geeks, which help sxx educators learn valuable business skills that allow them to reach more people with greater ease, transform more lives, and make a better living as sxxperts.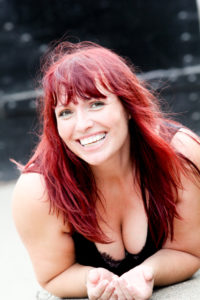 Monique Darling, Author of 'Beyond Cuddle Party' and workshop facilitator extraordinaire, Monique was born on this planet with the unique gifts and soul calling to help you remember how magnificent you truly are! Messages from your ancestors, your spirit guides, your body, nature, your soul, are all called upon and utilized so that you walk away knowing how deeply the cosmos loves you for YOU, exactly as you are, so you can begin to love and accept yourself too.
YOU, you are the gift!
Monique has led over 3500 workshops in the past 15 years. She has taught at colleges across the US including Yale. She has been featured on TLC and The Dr's as well as various radio shows, podcasts and magazines across the globe. She specializes in helping others reclaim their power and natural sensuality by transmuting fear and repression into courage, self-love and freedom. Her primary purpose is helping folks bring out their vulnerability, energetic embodiment and fearless relating. Learn more about Monique by going to www.everydaytantra.com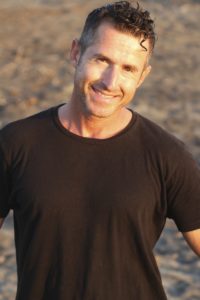 Peter Petersen has been teaching qigong for 20 years and has been a certified massage therapist for the last 18 years. Peter has been teaching in health clubs, hospitals, retirement villas, and several different wellness/spa resorts in Mexico and the United States, such as Rancho La Puerta, Mayacamas Ranch, and Present Moment Retreat. Peter has been teaching with Monique Darling for the past 8 years his own style of movement and meditation and tantra practices all over the world.
About Your Guest Stars:
Major Tom is an intimacy coach/facilitator at Consciousplay.net, co-founder of Temple Of Hedonism, and Co-Producer of VirtualIntimacyRetreat.com.
Trained as an authentic relating facilitator, he utilizes Integral Theory to create exercises in different practices acting, movement, and intimacy. His innovation and penchant for levity creates a brave experiential container for people to blossom open, and deepen the relationship to self and others. Authentic Relating Games allow you to intimately know yourself and create a space for decentralized processing.
His intention is to show up authentically to create safety and permission for others to show up fully. His containers are for deep intimacy and growth. He believes when we locate and push against our edges, that is where the growth can happen.
ScottieO McClure is the founder and primary instructor and coach of Ecstatic Hearts™. He is an internationally-renowned Tantra Teacher and best-selling Author who has touched millions of lives with his message of love. He has personally supported thousands of students manifesting their deepest desires, especially in their love lives with both wisdom of the ancients and modern self-evolvement techniques. He uses retreats, playshops, one-on-one coaching, and online trainings to improve every aspect of their students' lives so they are truly living with juicy excitement.
Learn more about ScottieO at www.ecstatichearts.com