• ONLY FOR THE BRAVE (That's YOU!) •
Consider Making THIS New Year's Unforgettable…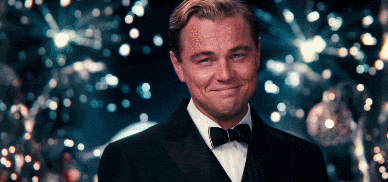 The holidaze are upon us so I'll keep this short!
I waited until after Black Friday because I know how bananas the holiday shopping rush can be after the food coma wears off. So now that you've escaped family obligations, the stores, and the emails, here's my most audacious, year-end, sxx geeky challenge for you… Please only accept it if it's a good fit!
(And, if it is a good fit, feel free to share this with someone you think should be joining us in accepting my challenge!)
Ask Yourself…
Have you ever wondered what it would be like to go to a play party? Or be at one for New Year's? Or attend some spicy, adult shenanigans for your birthday?
If your first reaction is to gasp and think, "I could never…" but you feel your cheeks blush and your heart quicken… Maybe being at an 0rgy to ring in the New Year is EXACTLY what you could use! (Especially after the last few years we've struggled through. Am I right?)
I think we all could use some naughty (and safe) fun this year. Would blowing off some steam and having some serious fun be good for you? I think you've definitely earned it.
Here's My Audacious Challenge…
I'm inviting folks to consider throwing their very own play party THIS New Year's Eve.
And I want to hold your hand while you do it… Will you allow me the honor?
Read on if you're curious… And let the countdown begin!
New Year's Eve 1999 changed my life FOREVER (watch my video HERE where I share that story). How? Why? Because me and my friends experienced our first play party together.
It blew my mind. And it showed me things about myself and my needs/desires that I never would have realized otherwise. I wouldn't be the person I am today if that play party hadn't happened that night.
And I've been attending or throwing New Year's Eve play parties pretty much ever since. For over 20 years — That's a lot of parties and A LOT of growth and pleasure!
And I want the same growth and fulfillment for you. Will you allow me the honor of helping you do the same?
I hope you'll join me. I even double-dog-dare ya!
Yours in making the next year AMAZING,
REiD
P.S. Want to know more about how NYE 1999 changed my life forever? Watch it HERE.