Collaborators
Reid and his cadré of collaborators (2004 to…)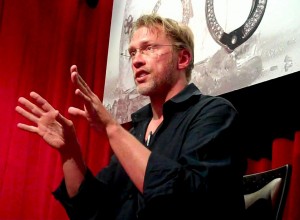 Reid is one of the only male sex and relationship experts touring the country today who appeals to audiences of all ages, orientations, and backgrounds.
Reid has appeared on the Emmy award-winning talk show Montel, Fox News, VH1's Scott Baio is 45 and Single, Showtime's Penn & Teller's Bulls**t!, Canada's The Sex Files and SexTV, and the short-lived Life & Style, on NPR, Sirius' Maxim Radio and Cosmo Radio, and in Marie Claire, GQ, Details, People, Newsweek and The National Enquirer, as well as media across the globe in thirteen countries and at least seven languages.
Reid would also like you to know that, in early 2018, some very brave people came forward during #MeToo making Reid aware of how past actions of his had harmed them and others. Reid stepped down from teaching and initiated a transformative justice-based accountability process to address his misconduct and make amends if and where possible. The formal, year-long process along with Reid's apology and resources were shared publicly and can be found at TinyURL.com/reidaccountability.
A sought-after presenter and teacher at colleges, sex-positive stores and events across North America and Canada, Reid is known for his charisma, integrity and emphasis on using humor to make people comfortable talking about sex, intimacy and relationships. Whether he's doing his Stand-Up Sex Education Comedy routine for colleges, facilitating a Cuddle Party or his hilarious Iron Slut Sex Educator Showdown, or mentoring other sex educators in how to be better at their jobs, Reid's ability to present information in a comedic and knowledgeable manner is unparalleled.
Reid has been a featured speaker, presenter and keynote at dozens of conferences on relationships and sexuality. The workshops he's designed continue to be taught all over the world and have reached tens of thousands of people. He has been a writer and producer on a number of films and television projects about sex and relationships, and appears regularly in the media as an expert on subjects ranging from consent to jealousy to sexual confidence and relationship self-esteem.
Reid's work is fresh, bold, ballsy and compassionate. His message is simple and he leads by example: Sex and intimacy don't have to be scary, and here's how you can create more self-esteem, self-confidence, health, humanity and humor in the bedroom!
Whom Reid's Worked With…Â 
(Apologies in advance if some bios are not up to date)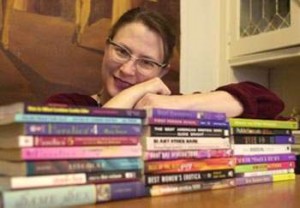 DR. CAROL QUEEN: Dr. Queen (www.CarolQueen.com) is a writer and cultural sexologist with a Ph.D. in human sexuality. She is a noted essayist whose work has appeared in dozens of anthologies. Her essay collection, Real Live Nude Girl: Chronicles of Sex-Positive Culture, was published in 1997 and reissued in 2002; it is read in university classes across America.
Her erotic stories can be found in several Best American Erotica volumes, among many other anthologies; her erotic novel, The Leather Daddy and the Femme, was published in 1998 and won a Firecracker Alternative Book Award the following year. Her first book, Exhibitionism for the Shy, published in 1995, explores issues of erotic self-esteem and enhancement and will be reissued with new material in 2009.
She is co-editor of the anthologies Best Bisexual Erotica (volumes One and Two), Sex Spoken Here, Switch Hitters, and PoMoSexuals; the latter won a Lambda Literary Award in 1998. She's also edited Whipped! and two volumes of 5 Minute Erotica, short-short erotic fiction. She has appeared in several explicit educational videos, notably "Carol Queen's Great Vibrations: An Explicit Consumer Tour of Vibrators" and "Bend Over Boyfriend: An Adventurous Couple's Guide to Male Anal Pleasure." She's the writer and presenter of "G Marks the Spot: The Good Vibrations Guide to the G-Spot and Female Ejaculation."
Queen works as staff sexologist and Chiel Cultural Officer at Good Vibrations, the women-founded sex toy and bookstore in San Francisco, where she has worked since 1990, and blogs for the Good Vibrations web magazine at www.goodvibes.com.
She has addressed numerous scholarly and professional conferences, including the Society for the Scientific Study of Sexuality, the International Condom Conference, the International Conference on Prostitution, and the International Conference on Pornography; she frequently addresses college as well as general and specialized audiences. This past February 2009, Dr. Queen debated the question of promiscuity ("Virtue or vice?") for the Oxford Union at Oxford University, England.
Carol Queen is active on behalf of progressive sex education and sexual minority issues. Perhaps most closely affiliated with the bisexual and sex work communities, she has been speaking publicly about non-mainstream sexualities, from lesbian to leather, for over 25 years. Her perspective in addressing sexual diversity incorporates personal experience, accurate sex information, and informed cultural commentary. For more information (including CV and bibliography) see her website.
Carol and Reid collaborations: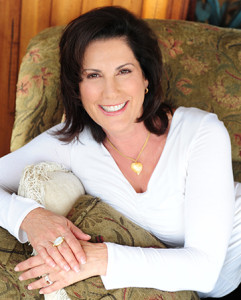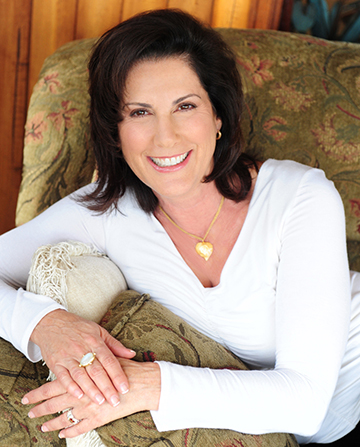 ARIELLE FORD:Â Arielle Ford (ArielleFord.com) is a leading pioneer and personality in the personal growth and contemporary spirituality movement. For the past 25 years she has been living, teaching, and promoting consciousness through all forms of media. Her stellar career includes years as a prominent book publicist, author, literary agent, TV lifestyle reporter, television producer, Sirius radio host, publishing consultant, relationship expert, speaker, columnist and blogger for the Huffington Post.
As the president of The Ford Group, Arielle was widely recognized as America's foremost book publicist and was instrumental in launching the careers of many NY Times bestselling self-help authors including Deepak Chopra, Jack Canfield, Mark Victor Hansen, Neale Donald Walsch, and Debbie Ford. Arielle was the publicist for dozens of other top selling authors such as Wayne Dyer, Gary Zukav, Dean Ornish, Joan Borysenko, Louise Hay, Jorge Cruise, and don Miguel Ruiz.
Arielle is a gifted writer and the author of seven books including the HOT CHOCOLATE FOR THE MYSTICAL SOUL series, and her most recent, THE SOULMATE SECRET, now in a 4th printing and 20 languages.
Sharing her wisdom about manifesting a soulmate, Arielle has been invited to speak at Omega Institute, Unity Village, Mile Hi Church, Celebrate Your Life, Conscious Living Expo, Your Best Life Ever, and many other high profile events. Her Soulmate column "Big Love" is syndicated to over 15 media outlets.
Her national TV credits include TODAY SHOW, NBC's The Other Half, CNN and countless major market morning and news shows across the country. Arielle has been featured in USA TODAY (twice), Los Angeles Times, O Oprah magazine, Redbook, More, and First for Women. Her by-lined articles can be found at beliefnet.com, eharmony.com, gaiamlife.com, gaia.com intent.com and dozens of other sites.
Arielle is one of the founding partners of the Spiritual Cinema Circle, a subscriber-based monthly DVD club dedicated to providing movies about love and compassion. She is responsible for the rapid growth of this company that has now been acquired by Gaiam, Inc.
Arielle is also the creator of the at-home publishing study course Everything You Should Know About Publishing, Publicity and Building A Platform and the annual
21st Century Book Marketing event which is the premiere book-marketing event for authors.
Producer for the PBS pledge shows the Seven Spiritual Laws of Success and The Happiness Prescription, both featuring Deepak Chopra, Arielle is currently executive producer on a new documentary on "success" which is slated for release in Fall 2010.
She was recently hand-selected as a member of the prestigious Evolutionary Leaders, an international organization founded by Deepak Chopra. Membership includes a lineup of more than 50 of the world's leading experts in conscious evolution including Marianne Williamson, Jean Houston, Michael Beckwith, Barbara Marx Hubbard, Andrew Cohen, Don Beck, Joan Borysenko, Bruce Lipton, Gregg Braden, Peter Russell, Debbie Ford, James O'Dea and many other luminaries. Arielle co-chairs the EL Media Group with Lynne McTaggart.
Arielle is highly sought after and consulted for her laser insights, remarkable connections with everybody and anybody in the personal growth field, and her ability to make things and "miracles" happen nearly instantly.
Arielle and Reid collaborations: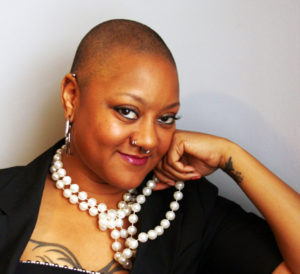 MARLA RENEE STEWART, MA: Marla is a sexologist and a sex coach who runs her own sexuality education company, Velvet Lips. She is also a Co-Founder of the Sex Down South Conference and the Sexual Liberation Collective. She has studied human sexuality for more than 19 years and has been featured on a variety of media outlets, as well as spoken to various audiences around the world. Visit Marla's website at www.VelvetLipsSexEd.com
Marla and Reid collaborations: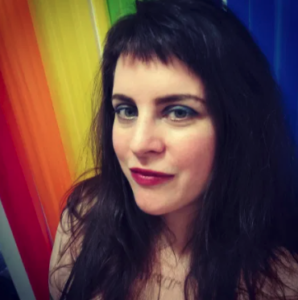 CAZ KILLJOY: Caz Killjoy (pronouns: they/them) is a cripsex agitator, disability activist, educator, writer, storyteller, and general pain-in-the ass currently living near Washington, DC on unceded Nacotchtank land. Their endeavors focus on what make most people uncomfortable: advocacy and accountability; sex and kink; pain, disability, and illness; death and poverty; accessibility and technological security.
With Amber DiPietra, Caz co-founded the Disability and Sexuality Access Network (DASANetwork), an education and advocacy organization for people who are passionate about disability, sex, and sexuality. They are also a founding board member of The Kinder Foundation.
Caz and Reid collaborations: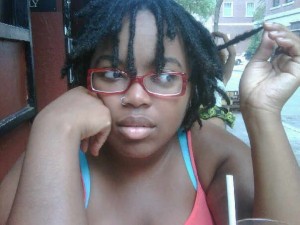 ASHLEY YOUNG: Ashley Young is a teacher, writer and artist living in New York City. She identifies as a Fem Queer Dyke and is new to polymory as well as the BDSM scene. Ashley is a huge advocate for people's fully sexually expressed selves and aspires to be a sex educator along with her partner in the near future. She sums up her poly lifestyle by saying, "I can't tell the difference between a lesbian and a serial killer, so being poly with my partner has kept me level headed, drama free and allowed me to explore my sexuality with both women and men"
Find Ashley on Twitter.
Ashley and Reid collaborations: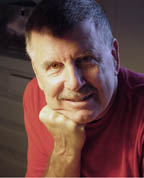 DR. JOSEPH KRAMER: Somatic sexologist Joseph Kramer is director of The New School of Erotic Touch, an online resource to support erotic practice. Joseph believes that most adult sex education classes are scams. Self-proclaimed sex teachers and erotic healers have been getting away with offering expensive spiritual hand jobs and communal group gropes for too long because of the incredible hunger for erotic embodiment in folks today. One of the benefits of this severe recession is that ineffective sex educators who don't have a clue about how people actually learn sex are in economic crises. (Thank you, Darwin.)
Joseph Kramer trains professional Orgasmic Yoga Coaches and Sexological Bodyworkers. His specialty is somatic learning theory–how people learn sex. He teaches communal exploration trainings for embodied men so they can experience and learn how to benefit from erotic trance states using Taoist Erotic Massage. More information at www.eroticpractice.com and www.eroticmassage.com.
Dr. Kramer and Reid collaborations: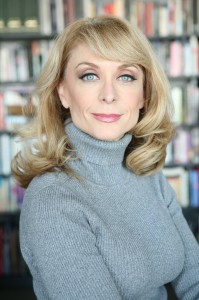 NINA HARTLEY:Nina Hartley of www.nina.com is one of the most endearing and enduring performers and sex-positive educators in the adult film industry.
A published author, director, performer, activist and educator, Nina got her start in 1982, during her sophomore year of nursing school when she started working as a stripper at Mitchell Brothers O'Farrell Theater. In 1984, during her junior year, Nina made her foray into the world of pornographic movies debuting in the massive adult film hit Educating Nina. After graduating with her nursing degree, Nina went into adult film full-time, going on to feature in over 650 adult films and become one of the most recognizable adult performers and sex educators in the industry.
Politically, Hartley considers herself a liberal and an outspoken sex-positive feminist. Addressing other women, she said "Sex isn't something men do to you. It isn't something men get out of you. Sex is something you dive into with gusto and like it every bit as much as he does." Hartley has been an advocate for the adult film industry's right to exist, and, before the rise to stardom of Jenna Jameson, had often been called on when television news programs and talk shows required an articulate, leading adult film actress to support the pro side. She appeared most notably on The Oprah Winfrey Show.
In 1997, Nina appeared in the hit, Hollywood film Boogie Nights with Mark Whalberg, playing William H. Macy's serially unfaithful wife.
In 2006, Avery Press, a subsidiary of Penguin Group, published, Nina Hartley's Guide to Total Sex.
In addition to her more traditional roles in porn films, she has also produced, directed, and starred in a series of Guide to… films covering the entire sexual spectrum, from basic sexual intercourse and foreplay, to anal sex and bondage.
Nina remains active as a performer and educator still appearing on television as an outspoken advocate for sex between consenting adults, and in adults films (cast now as the cougar or GILF). Nina can also be found pumping out (pun intended) high-quality instructional videos marketed under the "Nina Hartley's Guide" brand distributed by Adam & Eve. [parts of this bio excerpted from Wikipedia]
Nina and Reid collaborations: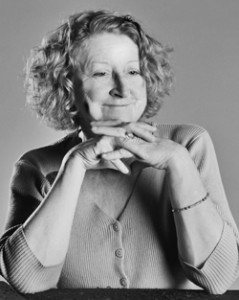 DOSSIE EASTON: Dossie Easton (www.DossieEaston.com) is a licensed psychotherapist and co-author of The Ethical Slut (published in 1997 and re-issued in 2009 in it's 25% bigger, 2nd edition!). Dossie has also co-authored The New Bottoming Book and The New Topping Book, When Someone You Love Is Kinky and Radical Ecstasy: SM Journeys to Transcendence as well as numerous articles and essays the world over.
In her private practice, Dossie works with individuals, couples and moresomes, with a particular interest in how SM journeys into Shadow can bring old wounds into the healing light of consciousness and and give individuals a shot of life force in the form of good, hot sex.
An active sex radical since 1961, Dossie was a member of the first Board of Directors of the Society of Janus in San Francisco in 1974. In the eighties under the name of Hidebound Leatherware, she had a business crafting whips and restraints. Currently she makes her home in the mountains north of San Francisco, travels around to teach and present at conferences the world over, and spends her nonexistent free time hiking the hills declaiming filthy poetry to the vultures and hosting outrageous pajama parties. She's very excited to be flogging the long awaited 2nd edition of Slut with co-author Janet Hardy far and wide!
Dossie and Reid collaborations: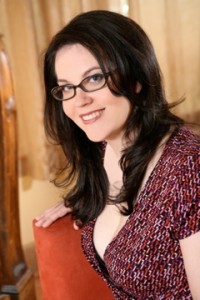 TRISTAN TAORMINO: Tristan Taormino of PuckerUp.com and OpeningUp.net is an award-winning author, columnist, editor, and sex educator. She graduated Phi Beta Kappa with her Bachelor's degree in American Studies from Wesleyan University in 1993. She is the author of six books: The Big Book of Sex Toys (Quiver Books, 2010), The Anal Sex Position Guide (Quiver Books, 2009), Opening Up: A Guide to Creating and Sustaining Open Relationships (Cleis Press, 2008); True Lust: Adventures in Sex, Porn and Perversion (Cleis Press); Down and Dirty Sex Secrets (ReganBooks/HaperCollins); and The Ultimate Guide to Anal Sex for Women (Cleis Press), winner of a Firecracker Book Award and named Amazon.com's #1 Bestseller in Women's Sex Instruction in 1998. The second edition of The Ultimate Guide to Anal Sex for Women was released in February 2006.
She is series editor of sixteen volumes of the Lambda Literary Award-winning anthology Best Lesbian Erotica, an annual anthology published by Cleis Press, for which she has collaborated with writers Heather Lewis, Jewelle Gomez, Jenifer Levin, Chrystos, Joan Nestle, Pat Califia, Amber Hollibaugh, Cheryl Clarke, Michelle Tea, and Felice Newman.
She runs her own adult film production company, Smart Ass Productions, and is currently an exclusive director for Vivid Entertainment. She directs three series for Vivid: a reality series called Chemistry; Vivid-Ed, a new sex education series; and Rough Sex, a vignette series based around women's real fantasies.
She was a syndicated columnist for The Village Voice for nine and a half years and writes an advice column for Taboo Magazine. She is the former editor of On Our Backs, the nation's oldest lesbian-produced lesbian sex magazine.
Tristan has been featured in over 200 publications including The New York Times, Redbook, Cosmopolitan, Glamour, Entertainment Weekly, Details, New York Magazine, Men's Health, and Playboy. She has been named to several media lists, including Out Magazine's 100 Gay Success Stories of the Year and The Advocate's Best and Brightest Gay & Lesbian People Under 30. She has appeared on CNN, HBO's Real Sex, NBC's The Other Half, The Howard Stern Show, Loveline, Ricki Lake, MTV, Oxygen, Fox News, The Discovery Channel, and on over four dozen radio shows. She is the co-founder and co-producer of Dark Odyssey, a bi-annual, multi-gendered, pansexual, sex-positive retreat founded in 2003. She lectures at top colleges and universities including Yale, Cornell, Princeton, Brown, Columbia, Smith, Vassar, and NYU, where she speaks on gay and lesbian issues, sexuality and gender, and feminism. She teaches sex and relationship workshops around the world.
Tristan and Reid collaborations: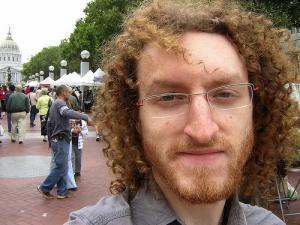 MAYMAY: Maymay has been an active member of alternative sexuality communities since 2002. An outspoken, sex-positive feminist blogger, he authors several blogs on sexuality issues including the explicit photography blog MaleSubmissionArt.com that explores submissive masculinity and his personal "sex blog" at maybemaimed.com. He also co-hosts the weekly KinkOnTap.com Internet talk show discussing the interconnectedness of sexuality through politics, medical science, news and more. In 2009, he co-founded the all-ages educational KinkForAll series of sexuality unconferences in New York City that has since spread to 5 cities including Washington, DC and San Francisco. An open source programmer by day and a sexual freedom activist by night, Maymay's passion lies in analyzing the intersection of technology and human sociosexual behavior.
Maymay and Reid collaborations: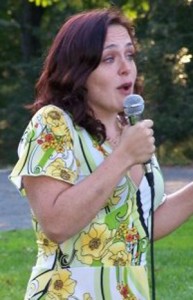 DIANA ADAMS, ESQ: Diana Adams of www.feministoutlaw.com is a relationship educator who also runs her own sexual civil rights law practice in New York City. She teaches workshops on effective communication, tools for healthy nonmonogamous relationships, physical self-defense, and more, and offers individual and relationship coaching.
Diana has appeared on the award-winning docuseries MTV True Life: I'm Polyamorous, has been featured in the New York Times, the Washington Post, New York Magazine and on Current TV.
Diana and Reid collaborations: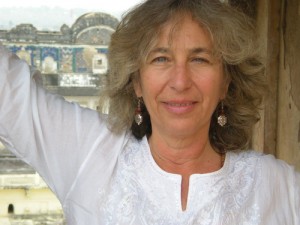 DR. DEBORAH TAJ ANAPOL: Deborah Taj Anapol, Ph.D., (www.LoveWithoutLimits.com) attended Barnard College, graduated Phi Beta Kappa from the University of California at Berkeley in 1975 and received her Ph.D. in Clinical Psychology from the University of Washington in 1981. She is a leading edge healer, writer, and teacher. In 1984, she founded the Sacred Space Institute (formerly IntiNet Resource Center and The Abundant Love Institute), a national organization dedicated to reintegrating sexuality into spirituality and health care and expanding the boundaries of the family.
She is the author of several books. Her latests are Polyamory In The 21st Century (2010) and The Seven Natural Laws of Love (2005), and she is currently at work on a book about harmonizing feminine and masculine energies. Dr. Anapol also authored Polyamory: The New Love Without Limits (1997), and co-founded Loving More Magazine as well as produced the video, Pelvic Heart Integration.
Dr. Anapol has worked with groups, partners, and individuals who are exploring conscious relationships and sexual healing for over two decades, leads workshops nationwide, and is an inspiring and illuminating speaker. She is available for individual coaching, phone counseling, seminars, and public speaking engagements.
Deborah and Reid collaborations: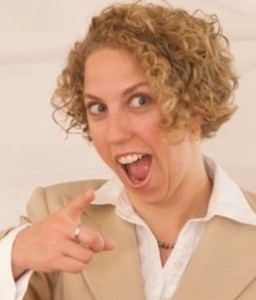 MARCIA BACZYNSKI: Marcia Baczynski of AskingForWhatYouWant.com is an extraordinarily talented workshop designer and facilitator, teacher, coach and leader who is passionate about providing the world with better tools for relationships and sexuality and empowering people to use them, Marcia landed herself in the international media spotlight as co-creator and spokesperson of the unique communication and intimacy workshop Cuddle Party.
An expert in gender dynamics, sexuality and interpersonal communication, she combines a keen analytical ability with warm personal skills to provide her clients and students with an experience of being seen, being validated, learning something new and feeling smarter for it.
In her work with couples and singles, she helps clients to identify what they want out of their relationships and how to create it. As director of relationship programming for Ideal Balance, Inc., and as co-creator of Cuddle Party, Marcia has worked with thousands of people, teaching them about boundary-setting, non-sexual intimacy, and effective interpersonal communication.
Marcia is a graduate of the University of Georgia, where she studied public relations, history and women's studies. She has been a Barbara Sher Success Team leader, a guest lecturer on sex and gender at CUNY, and featured speaker at dozens of conferences on relationships and sexuality. From a young age, Marcia has been heavily involved in volunteer work, participating in projects as diverse as the 1996 Olympic Games, HIV education and awaremess, boat-building for kids in alternative schools, and the Burning Man arts festival.
Marcia and Reid collaborations:

Ready To Be In A Relationship!
How To Talk To The Media About Sex
Pimp My Design!: Designing Workshops That Change Lives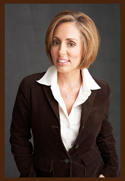 JENNY BLOCK: Jenny Block, author of Open: Love, Sex, and Life in an Open Marriage (2008 Lambda Literary Award) is a frequent contributor to a number of high-profile publications. Jenny holds both her BA and her MA in English from Virginia Commonwealth University and taught college composition for nearly ten years.
She writes for a wide variety of publications and websites, including huffingtonpost.com, yourtango.com, American Way, Veranda, the Dallas Morning News, the Dallas Voice, edgedallas.com, literarymama.com, Spirit, chow.com, and ellegirl.com. Her essay "And Then We Were Poly" is included in Rebecca Walker's book, One Big Happy Family: 18 Writers Talk About Polyamory, Open Adoption, Mixed Marriage, Househusbandry,Single Motherhood, and Other Realities of Truly Modern Love (Riverhead Hardcover, February 2009), which received a starred review from Kirkus. Jenny's essay "On Being Barbie" is included in the book It's a Girl: Women Writers on Raising Daughters (Seal Press, March 2006) edited by Andrea Buchanan (The Daring Book for Girls).
Jenny has appeared on a variety of television and radio programs, including Nightline, Fox and Friends, The Glenn Beck Show, The Tyra Banks Show, Good Morning Texas, The Morning Show with Mike and Juliet, foxnews.com (online video), Playboy Radio, The Alan Colmes Show, The Young Turks, and BBC Radio.
Open: Love, Sex, and Life in an Open Marriage was written up and/or reviewed both nationally and internationally in and on a variety of publications and sites, including Publishers Weekly, Library Journal, Glamour, Marie Claire, Curve, Observer UK, Maxi (Germany), Psychologies (UK), Playgirl, NPR's Morning Edition, The New York Times, feministing.com, San Francisco Chronicle, New York Daily News, 2: The Magazine for Couples (Canada), wow-womenonwriting.com, and the Baltimore City Paper. Jenny has also spoken in bookstores and other venues all across the country, including Georgetown University and The Science Museum of Virginia.
Jenny can be found online at www.JennyOnThePage.com
Jenny and Reid collaborations: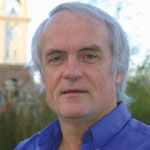 KELLY BRYSON: Kelly Bryson, MA, is a Licensed Marriage & Family Therapist, Certified Nonviolent Communication Trainer, Author, Public Speaker and Life Coach who maintains the website www.LanguageOfCompassion.com
Author of the best selling book, Don't be Nice, Be Real – Balancing Passion for Self with Compassion for Others, COVER TEXT: A Handbook to Nonviolent Communication™, and contributor to the anthology The Marriage of Sex and Spirit (with Deepak Chopra, John Gray, Scott Peck, Margo Anand, Wayne Dyer, Thich Nhat Hanh, Riane Eisler, and Barbara Marx Hubbard), Kelly has been featured in Elle and Shape magazines and appeared on many TV and Radio shows speaking about relationships dynamics and effective communication skills.
Kelly keynotes conventions (National Montessori, Salinas Peace Summit, International Network for Children and Families to name a few), is an inspirational speaker (Presented at the Association for Global New Thought conference), and has been an authorized trainer for the international Center for Nonviolent Communication for over 20 years. Kelly has trained thousands of people in the U.S., Europe and the Middle East. He trains, presents and consults with groups, corporations (Tony Robbins, Paul Mitchell Salons), churches (all flavors), schools, (U.Cal.L.B, Body/Mind College), clubs and all types of organizations.
Besides living in an ashram for years, Kelly has also studied with E. Stanley Jones, Gandhi's concierge and friend, and managed to add talented humorist and singer to his many talents. Kelly is currently a licensed therapist in private practice in Northern California and founded the Shangri La Healing Sanctuary community in Santa Cruz, California.
Kelly and Reid collaborations:
DAVID CATES: David Cates is now an elder in the sexual healing revolution. Thirty years ago he worked his way through college as one of the first male strippers in New York (five years before Chippendales hit the scene!). In the San Francisco underground, he was turned on to the sacred dimensions of sex, and shifted his private counseling practice to full-time daka work. He has shared his healing gifts with thousands of clients in the US, Europe and Australia, keeping his work fresh by constantly incorporating new bodymind modalities and leading-edge science into his profoundly intuitive understanding of the ancient temple arts. All the tricks boil down to this: Pay Close Attention, Be Fully Present, and Let Go!
From 2004-2006, David co-facilitated these Daka/Dakini Conferences and Intensives. He is now a thoroughly grounded, insightful and delightful teacher of teachers.
David and Reid collaborations: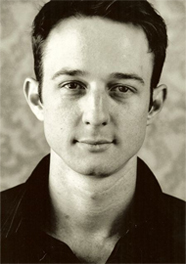 DECKER CUNOV: Decker Cunov is the President and Founder of AuthenticWorld. Known internationally for inspiring people towards more fulfilling relationships, his unique approach to transformation is identical to the way he has created profound intimacy in his own life and in his own communities.
His experience ranges from co-founding a counseling center for homeless yosuth, to implementing intrinsic motivation theory to various military trainings, to residence in Buddhist monastaries over the years.
Decker has spent the past 13 years working successfully with everyone from soldiers to teenagers, from the clinically dysfunctional to doctors & lawyers, from a mechanic in Wisconsin to top level executives across the country, helping them reach unprecedented levels of success in an organic and profound way
Decker and Reid collaborations: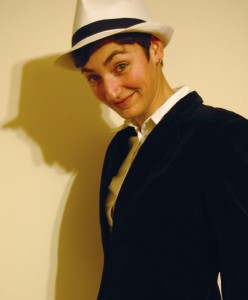 LYDON CUDLITZ: Lyndon Cudlitz is a poly, kinky, feminist, Jewish, disabled, working class, trans-genderqueer-femme-boy from Maine. This fishnet-wearing firefighter has an appetite for…well, everything. As a social justice activist and educator, performance artist, and sexuality educator, Lyndon brings many perspectives to his work. Check out Lyndon's art at www.IncitingDefiance.ArtFire.com.
Lyndon and Reid collaborations:
Len and Reid collaborations: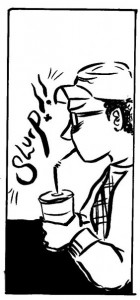 KATIE DIAMOND: Katie "Megaphone" Diamond, originator of the queer, feminist sex magazine SALACIOUS, is a radical queer comic artist and graphic designer living in Portland, Maine. She strongly believes in the direct cross-over of art and politics, and uses this dogma in her every-day art practice. She's done many illustrations and cartoons about gender, sexuality, and sex education. She's also designed many pamphlets, flyers, and posters for various local organizations.
Throughout Greater Portland, Diamond is organizing and implementing exciting local events. She's the organizing force behind the Portland Dr. Sketchy's Anti-Art School, and has been a co-producer of the Portland Femme Show for the past two years.
Diamond graduated from the Maine College of Art with a Bachelor of Fine Arts in Illustration. At MECA, she obtained the nickname of "Megaphone" because of her intense involvement in the communities of the school, and Greater Portland. Using illustration as her springboard, Diamond has organized a Voting Education and Registration Drive; put into action a huge Sex Education collaborative project; taught art classes to disadvantaged youth; painted a mural with elementary and high school students at their school; and designed posters and pamphlets for local non-profits.
Stylistically, she has been heavily influenced by cartoonist Alison Bechdel; comic artist Adrian Tomine; cartoonist Roberta Gregory; comic art historian Trina Robbins; and the late printmaker Kathe Kollwitz. Politically, Diamond looks to Kathe Kollwitz, as well as groups such as the Guerilla Girls and subRosa for inspiration as an artist-activist-advocate.
Keep an eye on the bookshelves in August, when Diamond will be published in the up-and-coming "Gender Outlaws: The Next Generation." In a creative collaboration with queer vaudevillian cohort Johnny Blazes, Diamond's comics move to the story-telling level to aid in telling Blazes' story of genderqueeritude and self-discovery.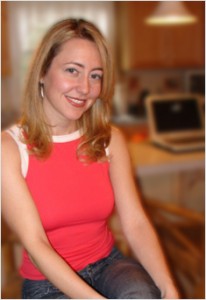 DR. YVONNE K. FULBRIGHT: Currently the "sexpert" for foxnews.com, Yvonne, founder of www.SexualitySource.com, was identified by the U.S. Secretary of Health as an expert and key leader in the area of sexual and reproductive health and became consultant to the U.S. Surgeon General's Call to Action on "Promoting Responsible Sexual Behavior" at just 23-years-old.
Armed with a Master's in Human Sexuality Education from the University of Pennsylvania, Dr. Yvonne is the author of several books, acting not only as a titillating sex educator, but the voice of a generation in: Your Orgasmic Pregnancy: Little Sex Secrets Every Hot Mama Should Know, Pleasuring: The Secrets to Sexual Satisfaction, Touch Me There! A Hands-on Guide to Your Orgasmic Hot Spots, Sex with Your Ex and 69 Other Things You Should Never Do Again… Plus a Few that You Should, and The Hot Guide to Safer Sex.
Dr. Yvonne received her Ph.D. in International Community Health Education, focusing on sexual health and parent-child sex communication, at New York University, where she was also a sexual health advocate and the scribe behind the buzzworthy "Sexpert Tells All" in the Washington Square News. Today, she makes frequent appearances on the "Dr. Manny Show" on Fox, and was the former co-host of Sirius Maxim Channel 108's "Sex Files." Dr. Yvonne is also the sex expert for Comcast's Dating on Demand squad, SexHealthGuru.com, and cherrytv.com.
This sensually sophisticated and prolific sex educator is also a Love & Sex Coach for AOL Coaches, a sexuality blogger for the Huffingtonpost.com's Lifestyle Section, and an expert with the Internet's Sexual Health Network and loveandhealth.ifriends.net. A member of its advisory board, Dr. Yvonne writes the monthly "Kiss & Tell" Q&A feature for Women's Health Magazine.
A Certified Sex Educator through the American Association of Sex Educators, Counselors, and Therapists (AASECT), Dr. Yvonne is the book and media review editor for Contemporary Sexuality. With over a decade of teaching experience behind her, Yvonne is a professor of human sexuality for Master's of Counseling students at Argosy University. She is currently wrapping up a post-doctoral fellowship in sexual and reproductive health with the University of Iceland's Faculty of Nursing.
Yvonne is currently working on her seventh book.
Yvonne and Reid collaborations: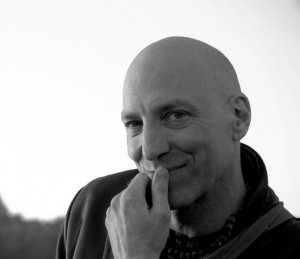 LAWRENCE LANOFF: Lawrence Lanoff currently devotes his time to writing, yoga, photography, film, and teaching both groups and individuals the work of A Course in Freedom, including creativity, healing, and the expansion of consciousness.
He is currently working on a revolutionary new theory of consciousness that includes mythology, evolution, business, money, human awareness,symbolism, metaphor, neurobiology, and their relationship to healing, brain function, human spiritual evolution, and neuro-economics — the neural pathways that influences our deepest feelings about self worth and money.
Find out more about Lawrence's work at www.acourseinfreedom.com
Lawrence and Reid collaborations:

Tracking the Energy of Arousal and Orgasm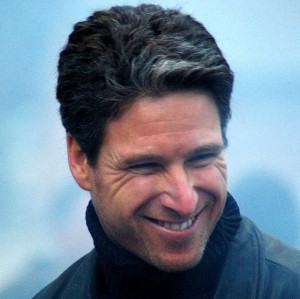 MARK MICHAEL LEWIS: Mark Michael Lewis is the author of RelationDancing and Problems Are The Solution – two guides to creating thriving and fulfilling partnerships, as well as The Key Is In The Darkness: Unlocking The Door To A Spiritual Life.
He has spoken before thousands of people, consulted with hundreds of businesses, and coached hundreds of individuals and couples on fulfilling relationships, communication skills, financial success, and personal development. Mark has a degree in Psychology and combines insights from over 20 years of helping clients.
Mark Lives and practices in the San Francisco Bay Area, where he is working on new products, books, seminars, and virtual internet learning experiences that encourage the blossoming of humanity through the Game Of Thriving and the Life By Design Institute. He can be reached at http://makingloveeasy.com and http://GameOfThriving.com
Mark Micheal and Reid collaborations:
JAIYA MA: (from Jaiya's New World Sex Educator website) Jaiya Ma is one of the most progressive and well educated sexual wellness experts. She works with couples and singles to help them overcome intimacy issues, deepening connection and communication, leading to the creation of more fulfilling relationships. Jaiya holds certifications as a Somatic Sexologist, Sexological Bodyworker, and Tantra Teacher.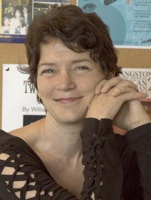 DR. BETTY MARTIN: Dr. Betty Martin is a Chiropractor, Body Electric School trained Sacred Intimate, Certified Sexological Bodyworker, Foundations of Facilitation trainer, and a self-propelled erotic adventurer and intimacy coach.
One of those lucky people who grew up in the touchy feely hippie years, Betty got serious and went to Chiropractic school and made touching with clear intent a career. First in therapeutics (Chiropractic, Somato-Respiratory Integration, Educational Kinesiology, Reiki, Neuro-Emotional Integration) and later in body-based erotic education (sensual massage, Taoist Erotic Massage, Kashmiri tantric massage and Sexological Bodywork), Betty has amassed close to 30 years experience as a hands-on professional.
Understanding the importance of communication in the realm of hands-on work and play, Dr. Martin has also amassed an equally impressive skill set when it comes to boundary setting, negotiation, and clear communication.
Betty has taught peer counseling, gender liberation, embodiment and empowerment, fantasy play, goddess awakening and erotic massage. She has played with contact improv dance, liberation theater, personal and group ritual, authentic movement, non-violent communication and Shaivic tantra.
Betty currently trains and certifies new facilitators for the touch and communication workshop called Cuddle Party and speaks and teaches at conferences and gatherings around the world.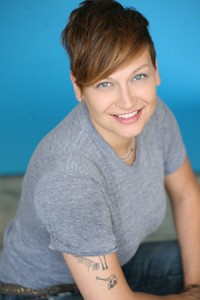 ALLIE MOON: Sapphic savant and former "mayor" of Camp Beaverton for Wayward Girls, Burning Man's home for queer women, Allie has been doling out sex tips for years.
Certified by the Ohio Board of Health in STD and HIV prevention, Allie also works for the LA Gay & Lesbian Center, and writes sex advice for a number of publications. She's a pro at helping novices earn their stripes. She is currently finishing her first novel, which you can follow at www.talesofthepack.com.
Allie and Reid collaborations: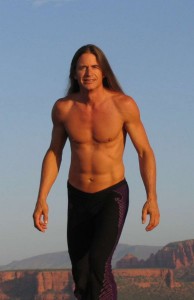 BABA DEZ NICOLS: Baba Dez is a Daka, author, singer-songwriter, and transformational guide, trained in the Sacred Temple Arts of Tantra to teach, inspire, and support others in their integration of the divine masculine and feminine (Shiva/Shakti) energies within.
He is the founder of the Sedona Temple and School of Temple Arts and the Annual Daka-Dakini Conferences for sacred sexual healers, Tantra teachers and practitioners. He has studied, assisted, and been blessed with the presence and wisdom of many masters around the world for over 30 years.
His path is to travel worldwide and help others deepen in their truth and power, find healing & enjoyment in transformation, and manifest grounded results. He is currently on tour promoting the release of his documentary Manifesting Maya, his book Sacred Sexual Healing: The Shaman Method of Sex Magic and his music CD Thank the Moon.
Dez and Reid collaborations: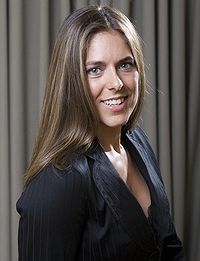 CARLIN ROSS:
Carlin Ross is a sex-positive feminist blogger and entrepreneur who has transcended her "ESQ" tagline to position herself at the forefront offemale sexuality.
Ms. Ross worked with the New York State Attorney General's Office in their Internet and Civil Rights Bureaus before going in-house as General Counsel of an ISP which raised $1B on wall street. She left her law career to run a lifestyle brand for women: cherrybomb. The site launch was featured on the front page of the NY Times on February 24, 2004.
Carlin has interviewed sexperts such as Ian Kerner, Helen Fischer, Candida Royalle, Dr. Judy Kuriansky, and Dr. Barbara Bartlik for the Sex Herald. And she has written/produced/directed several erotic features for Playgirl TV in addition to an original DVD feature.
She has appeared on The Sharon Osbourne Show, CNN, MSNBC, and Dateline and radio shows including Afternoon Advice on Playboy Radio.
Most recently, Carlin has partnered with Betty Dodson and created a sexuality portal for women under the brand Dodson and Ross. Together, they're launching an online video series "Basic Sex Skills: The New Porn."
Carlin and Reid collaborations: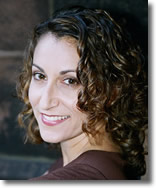 LIYANA SLIVER: LiYana Silver, CHC, RYT, MaNLP and Relationship Expert, teaches workshop intensives in New York and San Francisco as well as retreats in the Caribbean and abroad. Additionally, she has had a private practice for the past 8 years, coaching and counseling couples and individuals on relationships, sex, intimacy, communication and wellness. LiYana writes a regular column for New York Spirit Magazine, "Enlightened Sex in the City" and has lectured, taught and lead retreats at NASDAQ, the Institute for Integrative Nutrition, the Golden Gate School of Feng Shui, the School of Visual Arts, St. John's College, Marymount Manhattan, Baruch College, the Atlantic Theatre Company, Clearpoint Retreat Center, Montezuma Yoga Retreat Center and The Juilliard School.
LiYana authors and maintains her website, www.ReDefiningMonogamy.com, through which she offers informational products, tele-classes and resources to individuals and couples seeking a down-to-earth approach to ecstatic relationships as well as those seeking to peek – or leap – out of the confining relationship boxes they find themselves in. LiYana splits her time between New York, California, and the Caribbean.
LiYana and Reid collaborations: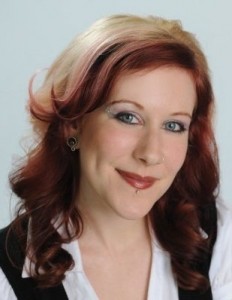 TALLULAH SULIS: Tallulah Sulis is a certified Somatic Sexologist, sex educator and director and producer of the film, Divine Nectar: A Guide to Female Ejaculation.
Performance artist, sex and relationship counselor and coach, Tallulah teaches workshops around the country for over 6 years. She has information products about female ejaculation and the G-Spot available online for men and women.
You can visit Tallulah at:
www.CircleSquirtShop.Com
Tallulah and Reid collaborations: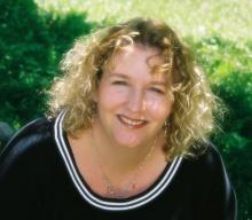 ROBYN TRASK: Robyn Trask is the Managing Editor and Executive director of Loving More Non-Profit since October 2004. She has been openly polyamorous for 20 years, a mom for 21 years, been a student of Tantra for 23 years, and Tantric teacher for 10 years. Robyn has been running poly support groups, teaching and facilitating relationship and sexuality workshop since 1999. She has done numerous interviews on polyamory for radio, television, newspapers and magazine articles including features in the Denver Post, the Hartford Current, Mom Logic, Boulder Dailey Camera, Baisden After Dark on TV One, the Montel Show and Christian Broadcast Network on the 700 Club. Robyn has worked with the media to bring awareness of polyamory as a viable alternative in today's changing styles of love relationships.
She counsels individuals and couples using Sacred Sex techniques to improve intimacy, self-awareness and appreciation of pleasure. She was the Keynote for the Florida Poly Retreat in 2007, featured speaker at Poly Pride in 2006, 2007 and 2008, presented at the 2006 and 2007 Society for the Scientific Study of Sexuality Western Conference, has done guest lectures at CU Boulder and Denver University.
Robyn and Reid collaborations: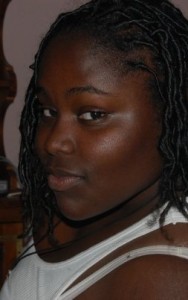 SARA VIBES: Sara Vibes was born and raised in New York City. She is a black, polyamorous, queer, kinky, Bi-dyke and an adopted daughter of a sex therapist who had specialized in sex and disability and was disabled herself. Sara knew she was poly when she remembered that her Ken doll dated all the Barbies! Sara is an active member in BDSM, LGBT, and Kink communities in New York City.
She is a founding member of Nina Hartley's SexWise.me, a sex-positive online community. She currently works as a curator and contributor of SexWise Magazine and a moderator of the online forums. Sara has been interviewed by Nerve magazine and will soon be writing for Zoey and Alice, an online magazine for young women of color.
Find Sara on Twitter.
Sara and Reid collaborations: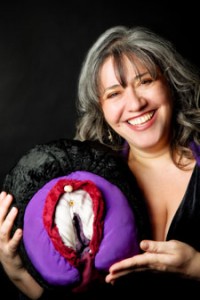 SHERI WINSTON: Sheri Winston CNM, RN, BSN, LMT, is a medical professional, sexuality educator and author who is on a mission to transform our culture's attitudes about sex.
Wholistic Sexuality Teacher and Counselor, Founder & Executive Director of the Center for the Intimate Arts, Sheri's journey began when she became a licensed massage therapist in 1980. She soon discovered that she felt called to become a midwife and began assisting and apprenticing at home births. That was rapidly followed by becoming a childbirth educator and doula (someone who provides professional labor support). In order to become a legal midwife, she attended nursing school and graduated valedictorian, summa cum laude, receiving her BSN (Bachelor's degree in Science of Nursing) and becoming a RN (registered nurse). Finally, she attended midwifery school for her graduate education, becoming a certified nurse-midwife and gynecology nurse-practitioner.
Sheri has always been a teacher. During her first two decades of clinical practice, Sheri Winston also taught Childbirth Education & WomanCraft, classes on pregnancy, birth, breastfeeding and women's health issues.* A decade ago, in response to a growing awareness of the need for accurate, comprehensive, accessible and empowering information about sex, she expanded into sexuality education and began development of what has become her major work, the Wholistic Sexuality Curriculum.
Sheri is now retired from clinical practice to focus full time on teaching Workshops and Counseling through the Center for the Intimate Arts. She also lectures and makes appearances around the country to talk about sex and Wholistic Sexuality. Sheri believes her twenty years in women's health care have given her an excellent foundation for sexuality education and counseling, and formed her unique approach. She has also studied a wide variety of holistic healing modalities including integral health, herbalism, energy healing, psychological and emotional healing, women's health, and many hands-on healing techniques.
She he feels that life is for learning and believes that her current calling is to help transform our culture into one that celebrates sex as our vital life force, as a source of ecstasy, and as the glue and lubricant of delicious intimate relationships. She invites you to make your own journey to empowering yourself with information about your body, your potential and about Wholistic Sexuality!
Sheri and Reid collaborations:
Dirty Lola will be a part of  a  "How To Win at Camp" session that will include a panel and Q&A with other camp alumni focusing on solid advice and designed to help support our learning and growing as a community both on site during Camp and online post-Camp. Topics to be touched upon: self-care systems, support and navigating learning curves,as well as common mistakes to avoid. The goal: Prepare campers for engaging in brave spaces, and allow camp to be a more impactful and powerful learning space while still getting the rest, relaxation, and community that will reenergize our spirits.
With a history of working with The Monterey County Rape Crisis Center, working with inmates in Santa Cruz County, doing in-home therapy with developmental disability and autism, and working in a private practice co-facilitating men's sexual assault survivors groups and Trans support groups. Michael continues to have a passion for working in underserved communities.
More Bios To Come…