Skyrockets and
feminists in
flight!
Sex and relationship expert Reid Mihalko goes deep inside feminist author and sexpert Susie Bright in this casual, bawdy, in-depth interview and Q&A!
From her life story (recently told in her memoir "Big Sex Little Death") to her vital role bringing women's enjoyment of porn out of the closet to her current status as sex-positive stateswoman and cultural commentator, Susie's seen it all and talks about it with insight, warmth and humor!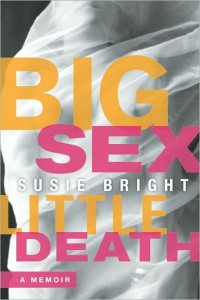 Date recorded: Sunday, October 2nd, 2011
Location: Center for Sex and Culture, 1349 Mission Street, San Fran (Between 9th and 10th)


Part of Reid's continuing
Sex-Positive Pioneers Interview Series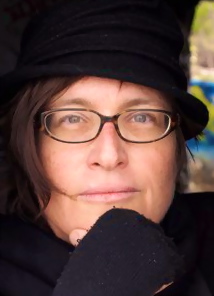 ABOUT SUSIE: Susie Bright is the editor of The Best American Erotica series and host of the weekly audio show In Bed with Susie Bright on Audible.com. She has been a columnist for Playboy and Salon, and has been profiled in USA TODAY, Los Angeles Times, Esquire, Rolling Stone, Mother Jones, and Vanity Fair, among other publications. An international lecturer on sexuality and feminism, she won the 2004 Writer of the Year Award at the Erotic Awards in London. Ms. Bright lives in Santa Cruz, California.
Read Susie's blog at SusieBright.com and listen to her In Bed with Susie Bright podcast!
Follow Susie on Twitter at @susiebright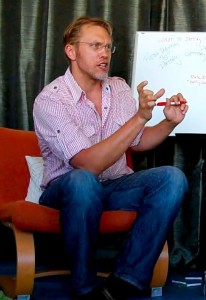 ABOUT REID: Reid Mihalko of ReidAboutSex.com helps adults create more self-esteem, self-confidence and greater health in their relationships and sex lives, no matter what their self-expression of those happen to be.
From his rated-PG/PG-13 workshops (Cuddle Party, Speed-Flirting) to the rated-R (Iron Slut Sex Educator Showdown) to his explicit, NC-17 rated, Show-N-Tell sex education workshops (where audiences get to watch, take notes, and ask questions), Reid's workshops have been attended by close to 40,000 individuals from myriad walks of life, orientations, relationship styles, countries and religions. Known for his charisma, wit and emphasis on integrity, Reid travels the country teaching, coaching, consulting and collaborating on fulfilling his mission: Create more self-esteem, self-confidence and health for adults in and out of the bedroom.
Reid has been a featured speaker at dozens of conferences on relationships and sexuality and is a sought-after presenter and teacher at colleges and sex positive stores across the country.
Reid has been a writer and producer on a number of films and television projects about sex and relationships, and appears regularly in the media. He has also appeared on the Emmy award-winning talk show Montel, Fox News, VH1's Scott Baio is 45 and Single, Showtime's Penn & Teller's Bulls**t!, Canada's The Sex Files and SexTV, and the short-lived Life & Style, on NPR, Sirius' Maxim Radio and Cosmo Radio, and in Marie Claire, GQ, Details, People, Newsweek and The National Enquirer, as well as media across the globe in thirteen countries and at least seven languages.
Follow Reid twittering as @ReidAboutSex.
Curious about booking Reid for a private class? Go HERE!