4-hours of in depth, demystifying teachings revealing the secrets and nuances of Kundalini-opening sex!
Curious about how yoga, breathwork, Tantra, your anatomy and your orgasm all fit together?
Looking to take your lovemaking to higher levels of arousal and ecstasy?
Curious if it's possible to orgasm just by breathing???
Want to knock your lovers' socks not just off,

but clear across the room

?
Join sexperts Reid Mihalko and Sheri Winston for an afternoon of experiential, one-on-one and group learning designed to make Energetic Sex simple and attainable, and fun!
Think it's impossible to orgasm just by breathing? Think again! Let Reid and Sheri show you what's possible in the bedroom and beyond…
In this 4-hour, R-rated class with fully-clothed exercises and fully-clothed demonstrations, you will learn:
The basics anatomy of human arousal, what Energetic Sex is, and how it works.
How to use breathing to heighten your pleasure and orgasmic response, and even trigger orgasms.
Exercises and practices you can take home and use today!
Simple, pragmatic, non-"woo-woo" approaches to incorporating Energetic Sex and Breath-gasms into your bedroom activities tonight.
Ways Energetic Sex and Breath-gasms can be applied to sexual dysfunctions and challenges in the bedroom.
Date: Saturday, July 31st
Time: Noon-4pm
Location: Fruitopia event space
1080 23rd Ave, Ste. 110, Oakland 94606
Cost: $99 per person, $158 for two (Save 20%!)
1-Person for the Day

Buy 2 tickets and SAVE 20%!

This workshop is Rated-R. No nudity. No explicit sexual contact. Adult language, frank content. Reid's no questions asked, money-back guarantee if you're not fully satisfied.
HAVEN'T HAD YOUR FILL YET?

DON'T MOVE!!!

Join Reid and Sheri, Saturday evening, in the same location for: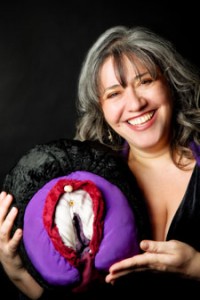 ABOUT SHERI: Sheri Winston CNM, RN, BSN, LMT, is a medical professional, sexuality educator and author who is on a mission to transform our culture's attitudes about sex.
Wholistic Sexuality Teacher and Counselor, Founder & Executive Director of the Center for the Intimate Arts, Sheri's journey began when she became a licensed massage therapist in 1980. She soon discovered that she felt called to become a midwife and began assisting and apprenticing at home births. That was rapidly followed by becoming a childbirth educator and doula (someone who provides professional labor support). In order to become a legal midwife, she attended nursing school and graduated valedictorian, summa cum laude, receiving her BSN (Bachelor's degree in Science of Nursing) and becoming a RN (registered nurse). Finally, she attended midwifery school for her graduate education, becoming a certified nurse-midwife and gynecology nurse-practitioner.
Sheri has always been a teacher. During her first two decades of clinical practice, Sheri Winston also taught Childbirth Education & WomanCraft, classes on pregnancy, birth, breastfeeding and women's health issues.* A decade ago, in response to a growing awareness of the need for accurate, comprehensive, accessible and empowering information about sex, she expanded into sexuality education and began development of what has become her major work, the Wholistic Sexuality Curriculum.
Sheri is now retired from clinical practice to focus full time on teaching Workshops and Counseling through the Center for the Intimate Arts. She also lectures and makes appearances around the country to talk about sex and Wholistic Sexuality. Sheri believes her twenty years in women's health care have given her an excellent foundation for sexuality education and counseling, and formed her unique approach.  She has also studied a wide variety of holistic healing modalities including integral health, herbalism, energy healing, psychological and emotional healing, women's health, and many hands-on healing techniques.
She feels that life is for learning and believes that her current calling is to help transform our culture into one that celebrates sex as our vital life force, as a source of ecstasy, and as the glue and lubricant of delicious intimate relationships. She invites you to make your own journey to empowering yourself with information about your body, your potential and about Wholistic Sexuality!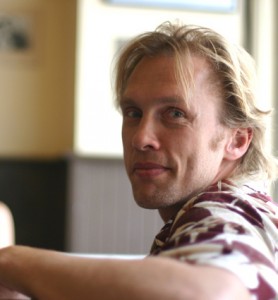 Reid Mihalko: Reid Mihalko of ReidAboutSex.com helps adults create more self-esteem, self-confidence and greater health in their relationships and sex lives, no matter what their self-expression of those happen to be.
From his rated-PG/PG-13 workshops (Cuddle Party, Speed-Flirting) to the rated-R (Iron Slut Sex Educator Showdown) to his explicit, NC-17 rated, Show-N-Tell sex education workshops (where audiences get to watch, take notes, and ask questions), Reid has worked with thousands of individuals from myriad walks of life, orientations, relationship styles, countries and religions. Known for his charisma, wit and emphasis on integrity, Reid travels the country teaching, coaching, consulting and collaborating on fulfilling his mission: Create more self-esteem, self-confidence and health adults in and out of the bedroom.
Reid has been a featured speaker at dozens of conferences on relationships and sexuality and is a sought-after presenter and teacher at colleges and sex positive stores across the country.
Reid has been a writer and producer on a number of films and television projects about sex and relationships, and appears regularly in the media. He has also appeared on the Emmy award-winning talk show Montel, Fox News, VH1's Scott Baio is 45 and Single, Showtime's Penn & Teller's Bulls**t!, Canada's The Sex Files and SexTV, and the short-lived Life & Style, on NPR, Sirius' Maxim Radio and Cosmo Radio, and in Marie Claire, GQ, Details, People, Newsweek and The National Enquirer, as well as media across the globe in thirteen countries and at least seven languages.