Download the Two, 75-min Podcasts

NOW

and receive $110 in BONUSES!
Press and media coverage is one of the best ways to promote your work, and, escpecially in today's economy, free press is one of the most effective ways to increase your business.
But when the press comes a'knockin',
what do you say and how do you get it right?!?
Sex and relationship experts and media whizzes, Reid Mihalko and Marcia Baczynski know the answers.
In these two, informative, 75-minute calls, the creators of the media phenomenon Cuddle Party will teach you how to:
Speak to the media in a way that doesn't have you sounding like a crack-pot
Design powerful, effective talking points effortlessly and ways to deliver them so you can give great interview!
Understand the differences between television, print and internet media so that your message reaches the people you want it to
How To Talk to the Media About Sex includes 2 1/2 hours of vital information PLUS $110 in additional bonuses: Bonus podcast, "How To Run a Press Event," PLUS your own 30-min, one-on-one consultation call with the Reid-miester himself!
That's right! Included in this teleseminar is your very own
one-on-one consultation/coaching call
where you get personal attention from the experts.
That alone is worth the $99!

Listen in on the questions callers asked on the calls, take what you learn and apply it to the homework Reid and Marcia will suggest, and then have Reid help you with your media message one-on-one when you're all done!
Not sure if this product is for you? See what Reid has to say about media savvy in this discussion panel from 2010's 3rd Annual Sex 2.0 Conference… Yep, watch for FREE! Enjoy…


Sex 2.0 – Media Whoring — Tips from the Pros from Castle Megastore on Vimeo.

In this panel, Cunning Minx, Danielle Sipple, Jasen Bartlett, maymay, Reid Mihalko and Veronica Monet will discuss media strategies. Topics will range from TV, radio, and print, to social networking and online media, to twitter, to youtube, to monitoring your presence online, to anything else that pops up! Come engage and be prepared for a lively discussion with this wide variety of media professionals.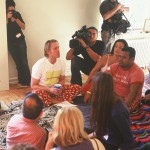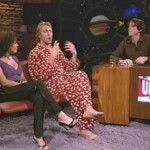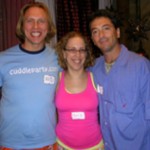 Recorded Nov 5 & 12, 2008
and Ready for Download Now!
Cost for the 2-calls, the free bonus Podcast
and your 30-min coaching call when you're done:
$99

Plus Reid's 100% Money Back Guarantee