What's it like to be queer, polyamorous and under 30 in today's world?
2011 marks the 50th anniversary of the publishing of Stranger In A Strange Land, one of the first popular, American novel containing a consensual non-monogamous subplot. Forty-one years ago the Stonewall Uprising ignited the gay liberation movement. And 29 years ago, IBM would release the world's first PC…
So what's today's world like for queer, poly folk born in and after 1981?
Join sex and relationship expert Reid Mihalko of ReidAboutSex.com as he moderates and interviews a discussion panel filled with just that: The queer, the poly, and the under 30!
Date: Thursday, August, 19th, 2010
Time: 7-9pm Pacific
Where: San Francisco's Center for Sex and Culture, 1519 Mission Street @ 11th and S. Van Ness
San Francisco CA 94103 – MAP HERE
Cost: $10 suggested donation. No one turned away for lack of funds!

All ages, orientations and relationship self-expressions welcome!
Our Panelists…
ABOUT JIZ: Poly in porn — with lovers on-screen and off — Jiz Lee is a celebrated genderqueer porn star who openly identifies as poly and has navigated sexual performances with partners and friends.
Jiz often writes about being poly on their blog at jizlee.com, framing the identity within a sex-positive queer culture.
Follow Jiz on Twitter.
.
.
.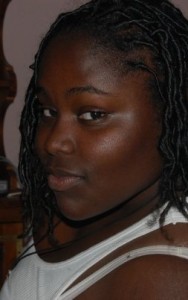 ABOUT SARA: Sara Vibes was born and raised in New York City. She is a black, polyamorous, queer, kinky, Bi-dyke and an adopted daughter of a sex therapist who had specialized in sex and disability and was disabled herself.  Sara knew she was poly when she remembered that her Ken doll dated all the Barbies!  Sara is an active member in BDSM, LGBT, and Kink communities in New York City.
She is a founding member of Nina Hartley's SexWise.me, a sex-positive online community.  She currently works as a curator and contributor of SexWise Magazine and a moderator of the online forums.  Sara has been interviewed by Nerve magazine and will soon be writing for Zora and Alice, an online magazine for young women of color.
Follow Sara on Twitter.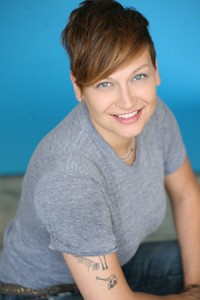 ABOUT ALLIE: Sapphic savant and former "mayor" of Camp Beaverton for Wayward Girls, Burning Man's home for queer women, Allie has been doling out sex tips for years.
Certified by the Ohio Board of Health in STD and HIV prevention, Allie also works for the LA Gay & Lesbian Center, and writes sex advice for a number of publications as well as throwing the occasional Girl-Sex 101 workshop. A dynamic and down-to-Earth speaker, she's a pro at helping novices earn their stripes.
Allie is finishing her first novel (one in a series) about a pack of college-age, lesbian werewolves. You can follow Allie's literary exploits and musings on neo-gender feminism and furry, paranormal things at www.talesofthepack.com.
Follow Allie on Twitter.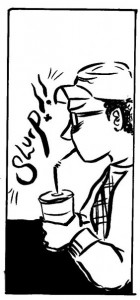 ABOUT KATIE: Katie "Megaphone" Diamond, originator of the queer, feminist sex magazine SALACIOUS, is a radical queer comic artist and graphic designer living in Portland, Maine. She strongly believes in the direct cross-over of art and politics, and uses this dogma in her every-day art practice. She's done many illustrations and cartoons about gender, sexuality, and sex education. She's also designed many pamphlets, flyers, and posters for various local organizations.
Throughout Greater Portland, Diamond is organizing and implementing exciting local events. She's the organizing force behind the Portland Dr. Sketchy's Anti-Art School, and has been a co-producer of the Portland Femme Show for the past two years.
Diamond graduated from the Maine College of Art with a Bachelor of Fine Arts in Illustration. At MECA, she obtained the nickname of "Megaphone" because of her intense involvement in the communities of the school, and Greater Portland. Using illustration as her springboard, Diamond has organized a Voting Education and Registration Drive; put into action a huge Sex Education collaborative project; taught art classes to disadvantaged youth; painted a mural with elementary and high school students at their school; and designed posters and pamphlets for local non-profits.
Stylistically, she has been heavily influenced by cartoonist Alison Bechdel; comic artist Adrian Tomine; cartoonist Roberta Gregory; comic art historian Trina Robbins; and the late printmaker Kathe Kollwitz. Politically, Diamond looks to Kathe Kollwitz, as well as groups such as the Guerilla Girls and subRosa for inspiration as an artist-activist-advocate.
Keep an eye on the bookshelves in August, when Diamond will be published in the up-and-coming "Gender Outlaws: The Next Generation." In a creative collaboration with queer vaudevillian cohort Johnny Blazes, Diamond's comics move to the story-telling level to aid in telling Blazes' story of genderqueeritude and self-discovery.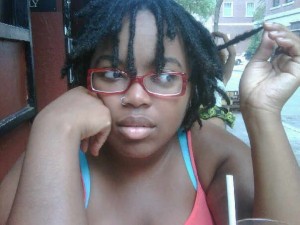 ABOUT ASHLEY: Ashley Young is a teacher, writer and artist living in New York City. She identifies as a Fem Queer Dyke and is new to polymory as well as the BDSM scene. Ashley is a huge advocate for people's fully sexually expressed selves and aspires to be a sex educator along with her partner in the near future.  She sums up her poly lifestyle by saying, "I can't tell the difference between a lesbian and a serial killer, so being poly with my partner has kept me level headed, drama free and allowed me to explore my sexuality with both women and men"
Follow Ashley on Twitter.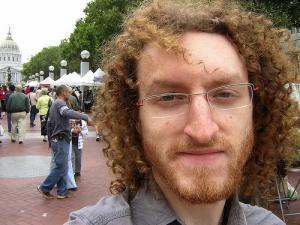 ABOUT MAYMAY: Meitar Maymay Moscovitz has been an active member of alternative sexuality communities since 2002. An outspoken, sex-positive feminist blogger, he authors several blogs on sexuality issues including the explicit photography blog MaleSubmissionArt.com that explores submissive masculinity and his personal "sex blog" at maybemaimed.com. He also co-hosts the weekly KinkOnTap.com Internet talk show discussing the interconnectedness of sexuality through politics, medical science, news and more. In 2009, he co-founded the all-ages educational KinkForAll series of sexuality unconferences in New York City that has since spread to 5 cities including Washington, DC and San Francisco. An open source programmer by day and a sexual freedom activist by night, Maymay's passion lies in analyzing the intersection of technology and human sociosexual behavior.c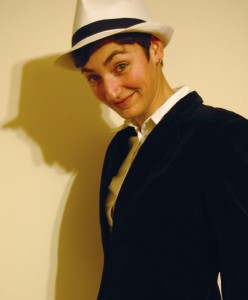 ABOUT LYDON: Lyndon Cudlitz is a poly, kinky, feminist, Jewish, disabled, working class, trans-genderqueer-femme-boy from Maine. This fishnet-wearing firefighter has an appetite for…well, everything. As a social justice activist and educator, performance artist, and sexuality educator, Lyndon brings many perspectives to his work. Check out Lyndon's art at IncitingDefiance.ArtFire.com.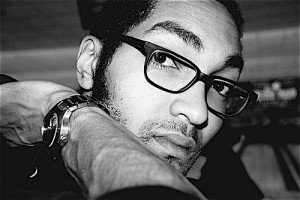 About Mickey: Mickey Mod is…
Queer, Poly, Adult Film Star and emerging filmmaker… A member of the BDSM community and avid bowler… An advocate for honest living through open communication, sexually exploration and art.
Follow Mickey Mod on Twitter.
Our Moderator…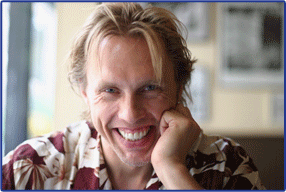 ABOUT REID: Reid Mihalko of ReidAboutSex.com helps adults create more self-esteem, self-confidence and greater health in their relationships and sex lives, no matter what their self-expression of those happen to be.
From his rated-PG/PG-13 workshops (Cuddle Party, Speed-Flirting) to the rated-R (Iron Slut Sex Educator Showdown) to his explicit, NC-17 rated, Show-N-Tell sex education workshops (where audiences get to watch, take notes, and ask questions), Reid has worked with thousands of individuals from myriad walks of life, orientations, relationship styles, countries and religions. Known for his charisma, wit and emphasis on integrity, Reid travels the country teaching, coaching, consulting and collaborating on fulfilling his mission: Create more self-esteem, self-confidence and health adults in and out of the bedroom.
Reid has been a featured speaker at dozens of conferences on relationships and sexuality and is a sought-after presenter and teacher at colleges and sex positive stores across the country.
Reid has been a writer and producer on a number of films and television projects about sex and relationships, and appears regularly in the media. He has also appeared on the Emmy award-winning talk show Montel, Fox News, VH1's Scott Baio is 45 and Single, Showtime's Penn & Teller's Bulls**t!, Canada's The Sex Files and SexTV, and the short-lived Life & Style, on NPR, Sirius' Maxim Radio and Cosmo Radio, and in Marie Claire, GQ, Details, People, Newsweek and The National Enquirer, as well as media across the globe in thirteen countries and at least seven languages.
Follow Reid on Twitter.