Watch and Learn as Real Sex Educators Go Head To Head and Reveal Their Best Bedroom Moves…
What better way to learn about practical sex education that you can actually use than to watch two sex educators literally go head to head? Let's face it, sex is one of the few things we're not allowed to learn by watching others. You go to a fancy dinner. You don't know which spoon to use. You watch to see what spoon everyone else uses… But don't know what to do how in the bedroom, or want to add a few tricks to your repertoire? No such luck!
Until now…
Tonight's Iron Slut Sex Educators:
Reid Mihalko
VS.
New World Sex Educator
(with LA home-court advantage…)
Jaiya Ma!
Join world renowned sex and relationship educator Reid Mihalko and New World Sex Educator Jiaya in Topenga Canyon and watch as they go mano a mano and blow for blow, sharing their personal stories and bed room secrets!
DATE: April 2nd
TIME: 7-9:30pm
LOCATION: TBA
COST: $40 for single ticket. Early-Bird Discounts and Group Discounts for 2somes and moresomes!

In this entertaining, informational, guaranteed-to-be-funny and friendly "competitive" throwdown, we'll let the audience watch, take notes, ask questions, and, when the dust finally settles, meet these extraordinary educators and mingle with like-minded people.
Show up to this Rated NC-17 workshop designed to empower adults around their sex lives and get folks smiling!
Show up to this fun-filled, 2-and-a half hour workshop and learn:
What sex educators do under the covers and how
Their best tips and tricks (and probably not the kind you read about in Cosmo)
Their favorite, black belt sexy-sexy time moves!
And much, much more…
We can't promise you badly dubbed voice-overs or high-jinx dramma like television's Iron Chef, but we can promise you some down-to-earth, applicable sex and relationship education. The only theme ingredient is education!
Iron Slut is a wealth of sex geekery and informative experience that you don't want to miss.
If you were a big fan of "I'll show you mine, if you show me yours" as a kid, or you always wished there was a reality show called "Shagging With the Stars," then this workshop might be for you. Tell your friends. Bring a date. Bring a note book, too, while you're at it!
Because of this workshop's explicit and frank nature and live demonstrations, no one under 18 admitted. Please try to arrive on time. And, as with all of Reid's workshops, you can always leave early.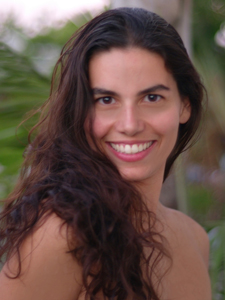 ABOUT JAIYA:
(from Jaiya's
New World Sex Educator website
) Jaiya Ma is one of the most progressive and well educated sexual wellness experts. She works with couples and singles to help them overcome intimacy issues, deepening connection and communication, leading to the creation of more fulfilling relationships. Jaiya holds certifications as a Somatic Sexologist, Sexological Bodyworker, and Tantra Teacher.
When Random House needed their newest sex expert they sought out Jaiya and she co-authored the book Red Hot Touch: A Head To Toe Handbook for Mind-Blowing Orgasms with her co-teacher Jon Hanauer. Together they also created their best-selling, award winning DVD series by the same title. Jaiya strives to eradicate sexual shame and invites those she works with to explore how much pleasure they can possibly
experience.
Jaiya recently dove into a new frontier of sensuality as she took her own life experience of becoming a mother and is now coaching other women through the journey of orgasmic birth. With a background in Theatrical arts she brings fun, creativity and sexiness to her teaching. You may have seen her on Playboy's #1 rated show "Foursome" as a Tantra Expert, The Tyra Banks Show talking about Alternative Relationships or one of her many Sex With Jaiya videos as a spokes model for Liberator. Jaiya features her work on her weekly syndicated radio show that draws hundreds of thousands of listeners.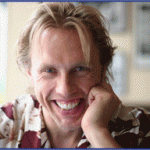 ABOUT REID: Reid Mihalko helps people create more self-esteem and greater health in their relationship and sex lives, no matter what their self-expression of those happen to be or where their interests lie.
Reid has worked with thousands of individuals from myriad walks of life, orientations, relationship styles, countries and religions. Known for his charisma, wit and emphasis on integrity, Reid travels the country teaching, coaching, consulting and collaborating. He has been a writer and producer on a number of film and television projects about sex and relationships, and appears regularly in the media.
Reid has been a featured speaker at dozens of conferences on relationships and sexuality. He has also appeared on the Emmy award-winning talk show Montel, Fox News, VH1's Scott Baio is 45 and Single, Showtime's Penn & Teller's Bulls**t!, Canada's The Sex Files and SexTV, and the short-lived Life & Style, on NPR, Sirius' Maxim Radio and Cosmo Radio, and in Marie Claire, GQ, People, Newsweek and The National Enquirer, as well as media across the globe in thirteen countries and at least seven languages.