Is there a secret beyond the Secret? Kamala Devi thinks so!
Can Sex Magic help you supercharge your goals and upgrade your life? How does this ancient tantric method of Manifestation really work? Can you do this practice solo? Can you do it with a beloved? What about in a group?!
Reid Mihalko offers a down to earth, practical interview with sacred sexuality coach and author Kamala Devi as she breaks down, demystifies, and makes understandable the nature and practice of "Sex Magic."

DATE: March 22nd
TIME: 8:30-9:30PM EST/5:30-6:30pm Pacific
COST: FREE
WHERE: The comfort of your own home or office! Register for Dial-In Codes to this FREE Teleclass!
Can't be on the call? No worries. Everyone who registers will receive the download link for the call recording!
According to Kamala: "The Secret is out! Everyone knows about the law of attraction. But not everyone knows how to use it! AND the Secret beyond the secret: is Sex Magic!"
Kamala Devi invites Reid and you to focus your attentions and intentions during love making to bring about your wildest dreams! Listen in as Reid and Kamala discuss the basic, 7-method formula that demystifys this occult practice, and makes it safe and accessible to just about anyone.
In this practical, 60-minute tele-class Kamala will give Reid (and you, too) the download on Sex Magic and The SHAMAN Method, which involves:
Instruction for Strategic Goal Setting
Stimulating the visualization process
Creative Procedures for manifestation
How to supercharge your results
Creating a realistic plan to make it work
And much more!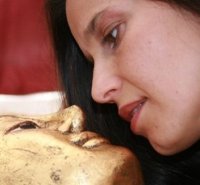 ABOUT KAMALA: Kamala Devi of BlissCoach.com is the author of Sacred Sexual Healing: The SHAMAN Method of Sex Magic. She's been studying and teaching Tantra and sacred sexuality around the world in the last 7 years and recently appeared on the Discovery Channel, Morning Show Live, Inside Edition, and the Tyra Banks Show.
She is also the Author of Don't Drink the Punch: An Adventure in Tantra and she's recently released new DVD with Reid Mihalko entitled: Earning your BLACKBELT in Relationship.
Photo Credit: Kamala was commissioned by sss-now.org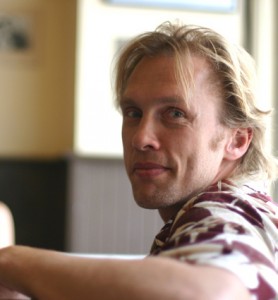 ABOUT REID: Reid Mihalko helps people create more self-esteem and greater health in their relationship and sex lives, no matter what their self-expression of those happen to be or where their interests lie.
Reid has worked with thousands of individuals from myriad walks of life, orientations, relationship styles, countries and religions. Known for his charisma, wit and emphasis on integrity, Reid travels the country teaching, coaching, consulting and collaborating. He has been a writer and producer on a number of film and television projects about sex and relationships, and appears regularly in the media.
Reid has been a featured speaker at dozens of conferences on relationships and sexuality. He has also appeared on the Emmy award-winning talk show Montel, Fox News, VH1's Scott Baio is 45 and Single, Showtime's Penn & Teller's Bulls**t!, Canada's The Sex Files and SexTV, and the short-lived Life & Style, on NPR, Sirius' Maxim Radio and Cosmo Radio, and in Marie Claire, GQ, People, Newsweek and The National Enquirer, as well as media across the globe in thirteen countries and at least seven languages.