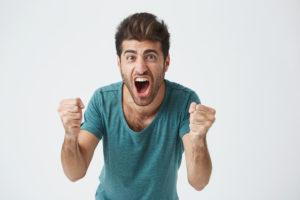 We Did It! Another Successful Sex Geek Summer Camp!
Reid: Hooh! Well, we did it. We had another successful sex geek summer camp. Hey everybody! It's Reid Mihalko from https://reidaboutsex.com/. Well, we did it. We had another successful sex geek summer camp.
For those of you who don't know me, my name is Reid Mihalko from https://reidaboutsex.com/ and http://www.sexgeeksummercamp.com/ is our five-day, four-night sleep away summer camp for sex educators, workshop facilitators, sex-positive healers and entrepreneurs. It's our chance to get together, build a community, network and geek out on better business practices so that we can reach more people with less effort and then have longer careers because we're not burning out not feel alone because we're creating community and having friends and seeing peers and our and our sex ed heroes and more importantly for some of us like we're actually learning techniques so that we can pay the bills and pay our rent and we just completed our fourth sex geek summer camp. We had over 80 campers here in the wilds of West Virginia at Abrams Creek Campground and retreat center and while I am exhausted, I'm exhausted in that good satisfying kind of exhausted way. It was a lot of fun. It was five days and just a lot of intense awesome brain sex and then you know goofing off and…..and you know dancing around the campfire and making s'mores at night and we had a movie night and we had talent. The talent show last night which was spectacular and moving and inspiring and I just finished filming a bunch of thank-you videos for our sponsors and so you know if you'll indulge me, I'm going to run those thank-you videos now and hopefully, you'll watch. I'll watch all of them and alright I'll run those sponsored videos now and I hope you check them all out and give those amazing sponsors who gave us a chance to make sex geek summer camp somehow your business, they're great toys made by great people and I highly recommend and I'm very passionate about each of the companies that comes and sponsors the camp as I am passionate and protective of….of the campers who come and help me have one of the best times of my life and I hope to see you at a sex geek summer camp in the future and so this is also a way to announce that sex geek summer camp 2018 is going to be held right outside of Portland, Oregon about 20 minutes outside of Portland Oregon 2018 and it is going to be in mid-July and right now I'm so tired I can't even remember what those dates are so I apologize but I'll leave a link below and you'll be able to figure all that out because I can't figure it out right now.
So I'm going to wrap this up. I'm just going to say thanks again everybody, all of our sponsors and thank you all the campers and the staff at Abrams Creek, Cathy Vartuli who organizes camp behind the scenes and an onsite and all the…..the staff that helped support staff for sex geek summer camp. It's not possible without you and you're all amazing human beings and now I'm going to pack this up and I'm going to go jump in the creek because that water is cool and I need some refreshment.
So thanks again everyone. This is Reid Mihalko signing off from a successful fourth year of sex geek summer camp and I hope to see you at sex geek summer camp in the future. You sex educators and workshop healers, facilitators anyone who falls under that sex-positive umbrella of a sex-positive entrepreneur. So check out http://www.sexgeeksummercamp.com/. There's some free videos and….and now I'm going to run….run the reel for the sponsors and please check them out as well. Thank you, everybody! Mwah! Bye.