Not Three Calls, But

FOUR!

Not

Ten

Amazing Experts…

THIRTEEN

!
Get the 411 on How

YOU

Can Beat Jealousy!
One thing I got out of the call, in just ten minutes, is confirmation and affirmation…. I wanted to face my insecurities…. Just listening to you guys is encouraging!… Being with my feelings and staying with that… Oh, yeah, I'm not alone!

~Tori Read MORE Testimonials Here
A whole day devoted to Jealousy? You heard us right. World-renowned sex and relationship educator Reid Mihalko took Tuesday, June 9th, 2009 (and a slice of June 29th) and wrangled up 13 of the best jealousy experts he could and declared it a Day of Jealousy.
What happened next?
What happened were four teleclasses that were jammed packed with relationship experts, therapists, educators and specialists each sharing their thoughts and life experiences on dealing with the Green-Eyed Monster!
Together, these "jealousy black belts" brain-dumped as much useful info, personal perspectives and hard-won wisdom and advice as they could into each of the 90-minute calls. With a completely different lineup of experts on each call, what came out of it at the day's end were three insightful recordings focused on one of the most feared, debilitating, and misunderstood emotions in relationships: Jealousy!
And if good things come in threes, then you definitely want to check out these downloadable recordings 'cause we've got four! Four times the knowledge and the resources! Listen in as Reid and friends show you how you can kick jealousy's butt rather than have it kicking yours!
On these calls, you will learn…
Different ways of looking at and understanding jealousy
Tools, tips, and tricks for effectively battling the Green-Eyed Monster
How to stop fearing jealousy and living and loving boldly
Ways you can use jealousy to actually, believe it or not, IMPROVE your relationships!
We will also cover…
Techniques for understanding and dealing with a jealous partner
How to create teamwork in your relationships when it comes to jealousy
Things you can do to make your relationship-world a less jealous one!
Jealousy isn't just about romantic relationships either, you know! You can experience jealousy over your children taking up too much of your partner's time, or become jealous over a co-worker's promotion, or even a lover's favorite hobby could trigger jealous twinges…
So what's a person to do?
Download the calls and listen in as we make sense of what jealousy is, how it impacts our lives, and how we can gain the upper hand. Whether you're experiencing jealousy on a regular basis, in love with someone who does, or just afraid that jealousy might rear it's ugly head, these four calls will give you a wealth of information!
Register NOW Be Listening To Your Download Links in Minutes!
COST: Only $27!
For less than $7 per 90-minute call you'll receive this amazing resource for information on one of the most feared emotions in relationships. Begin getting over your fear of jealousy today!
Questions? Email Reid at Reid@ReidAboutSex.com
Day of Jealousy's




Guest Panel of Jealousy Experts
CALL 1




Recorded and Ready for Download!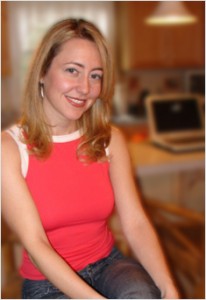 DR. YVONNE K. FULBRIGHT: Currently the "sexpert" for foxnews.com, Yvonne, founder of SexualitySource.com, was identified by the U.S. Secretary of Health as an expert and key leader in the area of sexual and reproductive health and became consultant to the U.S. Surgeon General's Call to Action on "Promoting Responsible Sexual Behavior" at just 23-years-old.
Armed with a Master's in Human Sexuality Education from the University of Pennsylvania, Dr. Yvonne is the author of several books, acting not only as a titillating sex educator, but the voice of a generation in: Your Orgasmic Pregnancy: Little Sex Secrets Every Hot Mama Should Know, Pleasuring: The Secrets to Sexual Satisfaction, Touch Me There! A Hands-on Guide to Your Orgasmic Hot Spots, Sex with Your Ex and 69 Other Things You Should Never Do Again… Plus a Few that You Should, and The Hot Guide to Safer Sex.
Dr. Yvonne received her Ph.D. in International Community Health Education, focusing on sexual health and parent-child sex communication, at New York University, where she was also a sexual health advocate and the scribe behind the buzzworthy "Sexpert Tells All" in the Washington Square News. Today, she makes frequent appearances on the "Dr. Manny Show" on Fox, and was the former co-host of Sirius Maxim Channel 108's "Sex Files." Dr. Yvonne is also the sex expert for Comcast's Dating on Demand squad, SexHealthGuru.com, and cherrytv.com.
This sensually sophisticated and prolific sex educator is also a Love & Sex Coach for AOL Coaches, a sexuality blogger for the Huffingtonpost.com's Lifestyle Section, and an expert with the Internet's Sexual Health Network and loveandhealth.ifriends.net. A member of its advisory board, Dr. Yvonne writes the monthly "Kiss & Tell" Q&A feature for Women's Health Magazine.
A Certified Sex Educator through the American Association of Sex Educators, Counselors, and Therapists (AASECT), Dr. Yvonne is the book and media review editor for Contemporary Sexuality. With over a decade of teaching experience behind her, Yvonne is a professor of human sexuality for Master's of Counseling students at Argosy University. She is currently wrapping up a post-doctoral fellowship in sexual and reproductive health with the University of Iceland's Faculty of Nursing.
Yvonne is currently working on her seventh book.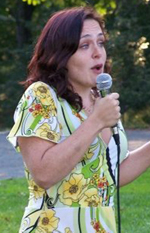 DIANA ADAMS, ESQ: Diana Adams of feministoutlaw.com is a relationship educator who also runs her own sexual civil rights law practice in New York City. She teaches workshops on effective communication, tools for healthy nonmonogamous relationships, physical self-defense, and more, and offers individual and relationship coaching.
Diana will be appearing on the award-winning docuseries MTV True Life: I'm Polyamorous this August, has been featured in the New York Times, the Washington Post, New York Magazine and on Current TV.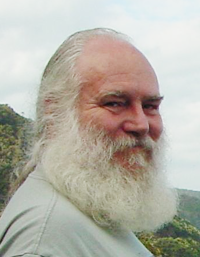 LEN DALEY: Len Daley has 50 years of experience helping people. His education in Psychology, Education, Bodywork and experience as a family and couples'  therapist, consultant, leader and problem solver, as well as being the father of 12 and grandfather of 16 have prepared him to be of valuable service to humankind.
He is Certified Cuddle Party Facilitator #001 and was one of the first people to bring Cuddle Parties to the Deep South. Len is currently the Executive Director of EDUCO Inc, Foundations of Facilitation Trainingand also of the Certified Cuddle Party Facilitator Community. Len hails proudly from Montgomery, Alabama, where jealousy is alive and well… For now!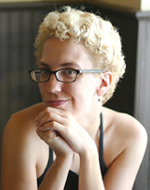 MARCIA BACZYNSKI: Marcia Baczynski is director of relationship programming at IdealBalanceInc.com.
An extraordinarily talented workshop designer and facilitator, teacher, coach and leader who is passionate about providing the world with better tools for relationships and sexuality and empowering people to use them, Marcia landed herself in the international media spotlight as co-creator and spokesperson of the unique communication and intimacy workshop Cuddle Party.
An expert in gender dynamics, sexuality and interpersonal communication, she combines a keen analytical ability with warm personal skills to provide her clients and students with an experience of being seen, being validated, learning something new and feeling smarter for it.
In her work with couples and singles, she helps clients to identify what they want out of their relationships and how to create it. As director of relationship programming for Ideal Balance, Inc., and as co-creator of Cuddle Party, Marcia has worked with thousands of people, teaching them about boundary-setting, non-sexual intimacy, and effective interpersonal communication.
Marcia is a graduate of the University of Georgia, where she studied public relations, history and women's studies. She has been a Barbara Sher Success Team leader, a guest lecturer on sex and gender at CUNY, and featured speaker at dozens of conferences on relationships and sexuality. From a young age, Marcia has been heavily involved in volunteer work, participating in projects as diverse as the 1996 Olympic Games, HIV education and awaremess, boat-building for kids in alternative schools, and the Burning Man arts festival.
CALL 2


Recorded and Ready for Download!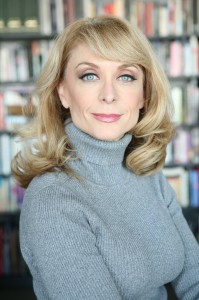 NINA HARTLEY:Nina Hartley of nina.com is one of the most endearing and enduring performers and sex-positive educators in the adult film industry.
A published author, director, performer, activist and educator, Nina got her start in 1982, during her sophomore year of nursing school when she started working as a stripper at Mitchell Brothers O'Farrell Theater. In 1984, during her junior year, Nina made her foray into the world of pornographic movies debuting in the massive adult film hit Educating Nina. After graduating with her nursing degree, Nina went into adult film full-time, going on to feature in over 650 adult films and become one of the most recognizable adult performers and sex educators in the industry.
Politically, Hartley considers herself a liberal and an outspoken sex-positive feminist. Addressing other women, she said "Sex isn't something men do to you. It isn't something men get out of you. Sex is something you dive into with gusto and like it every bit as much as he does." Hartley has been an advocate for the adult film industry's right to exist, and, before the rise to stardom of Jenna Jameson, had often been called on when television news programs and talk shows required an articulate, leading adult film actress to support the pro side. She appeared most notably on The Oprah Winfrey Show.
In 1997, Nina appeared in the hit, Hollywood film Boogie Nights with Mark Whalberg, playing William H. Macy's serially unfaithful wife.
In 2006, Avery Press, a subsidiary of Penguin Group, published, Nina Hartley's Guide to Total Sex.
In addition to her more traditional roles in porn films, she has also produced, directed, and starred in a series of Guide to… films covering the entire sexual spectrum, from basic sexual intercourse and foreplay, to anal sex and bondage.
Nina remains active as a performer and educator still appearing on television as an outspoken advocate for sex between consenting adults, and in adults films (cast now as the cougar or GILF). Nina can also be found pumping out (pun intended) high-quality instructional videos marketed under the "Nina Hartley's Guide" brand distributed by Adam & Eve. [parts of this bio excerpted from Wikipedia]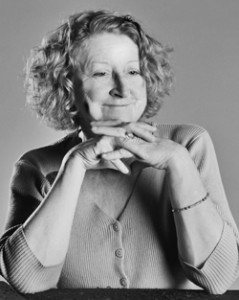 DOSSIE EASTON: Dossie Easton (DossieEaston.com) is a licensed psychotherapist and co-author of The Ethical Slut (published in 1997 and re-issued in 2009 in it's 25% bigger, 2nd edition!). Dossie has also co-authored The New Bottoming Book and The New Topping Book, When Someone You Love Is Kinky and Radical Ecstasy: SM Journeys to Transcendence as well as numerous articles and essays the world over.
In her private practice, Dossie works with individuals, couples and moresomes, with a particular interest in how SM journeys into Shadow can bring old wounds into the healing light of consciousness and and give individuals a shot of life force in the form of good, hot sex.
An active sex radical since 1961, Dossie was a member of the first Board of Directors of the Society of Janus in San Francisco in 1974. In the eighties under the name of Hidebound Leatherware, she had a business crafting whips and restraints. Currently she makes her home in the mountains north of San Francisco, travels around to teach and present at conferences the world over, and spends her nonexistent free time hiking the hills declaiming filthy poetry to the vultures and hosting outrageous pajama parties. She's very excited to be flogging the long awaited 2nd edition of Slut with co-author Janet Hardy far and wide!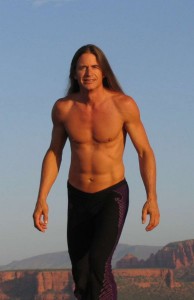 BABA DEZ NICOLS: Baba Dez is a Daka, author, singer-songwriter, and transformational guide, trained in the Sacred Temple Arts of Tantra to teach, inspire, and support others in their integration of the divine masculine and feminine (Shiva/Shakti) energies within.
He is the founder of the Sedona Temple and School of Temple Arts and the Annual Daka-Dakini Conferences for sacred sexual healers, Tantra teachers and practitioners. He has studied, assisted, and been blessed with the presence and wisdom of many masters around the world for over 30 years.
His path is to travel worldwide and help others deepen in their truth and power, find healing & enjoyment in transformation, and manifest grounded results. He is currently on tour promoting the release of his documentary Manifesting Maya, his book Sacred Sexual Healing: The Shaman Method of Sex Magic and his music CD Thank the Moon.

CALL 3


Recorded and Ready for Download!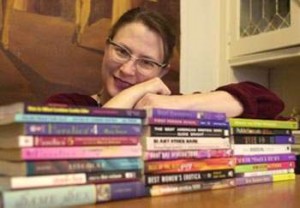 DR. CAROL QUEEN: Dr. Queen (CarolQueen.com) is a writer and cultural sexologist with a Ph.D. in human sexuality. She is a noted essayist whose work has appeared in dozens of anthologies. Her essay collection, Real Live Nude Girl: Chronicles of Sex-Positive Culture, was published in 1997 and reissued in 2002; it is read in university classes across America.
Her erotic stories can be found in several Best American Erotica volumes, among many other anthologies; her erotic novel, The Leather Daddy and the Femme, was published in 1998 and won a Firecracker Alternative Book Award the following year. Her first book, Exhibitionism for the Shy, published in 1995, explores issues of erotic self-esteem and enhancement and will be reissued with new material in 2009.
She is co-editor of the anthologies Best Bisexual Erotica (volumes One and Two), Sex Spoken Here, Switch Hitters, and PoMoSexuals; the latter won a Lambda Literary Award in 1998. She's also edited Whipped! and two volumes of 5 Minute Erotica, short-short erotic fiction. She has appeared in several explicit educational videos, notably "Carol Queen's Great Vibrations: An Explicit Consumer Tour of Vibrators" and "Bend Over Boyfriend: An Adventurous Couple's Guide to Male Anal Pleasure." She's the writer and presenter of "G Marks the Spot: The Good Vibrations Guide to the G-Spot and Female Ejaculation."
Queen works as staff sexologist and Chiel Cultural Officer at Good Vibrations, the women-founded sex toy and bookstore in San Francisco, where she has worked since 1990, and blogs for the Good Vibrations web magazine at goodvibes.com.
She has addressed numerous scholarly and professional conferences, including the Society for the Scientific Study of Sexuality, the International Condom Conference, the International Conference on Prostitution, and the International Conference on Pornography; she frequently addresses college as well as general and specialized audiences. This past February 2009, Dr. Queen debated the question of promiscuity ("Virtue or vice?") for the Oxford Union at Oxford University, England.
Carol Queen is active on behalf of progressive sex education and sexual minority issues. Perhaps most closely affiliated with the bisexual and sex work communities, she has been speaking publicly about non-mainstream sexualities, from lesbian to leather, for over 25 years. Her perspective in addressing sexual diversity incorporates personal experience, accurate sex information, and informed cultural commentary. For more information (including CV and bibliography) see her website.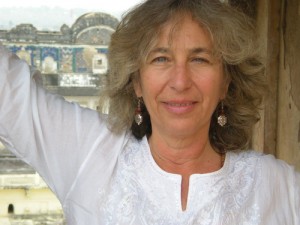 DR. DEBORAH TAJ ANAPOL: Deborah Taj Anapol, Ph.D., (sevenlawsoflove.com) attended Barnard College, graduated Phi Beta Kappa from the University of California at Berkeley in 1975 and received her Ph.D. in Clinical Psychology from the University of Washington in 1981. She is a leading edge healer, writer, and teacher. In 1984, she founded the Sacred Space Institute (formerly IntiNet Resource Center and The Abundant Love Institute), a national organization dedicated to reintegrating sexuality into spirituality and health care and expanding the boundaries of the family.
She is the author of several books. Her latest is The Seven Natural Laws of Love (2005) and she is currently at work on a book about harmonizing feminine and masculine energies. Dr. Anapol also authored Polyamory: The New Love Without Limits (1997), and co-founded Loving More Magazine as well as produced the video, Pelvic Heart Integration.
Dr. Anapol has worked with groups, partners, and individuals who are exploring conscious relationships and sexual healing for over two decades, leads workshops nationwide, and is an inspiring and illuminating speaker. She is available for individual coaching, phone counseling, seminars, and public speaking engagements.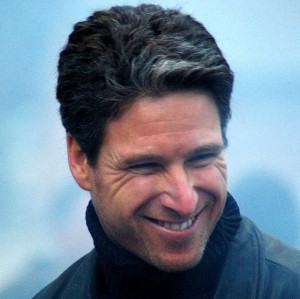 MARK MICHAEL LEWIS: Mark Michael Lewis is the author of RelationDancing and Problems Are The Solution – two guides to creating thriving and fulfilling partnerships, as well as The Key Is In The Darkness: Unlocking The Door To A Spiritual Life.
He has spoken before thousands of people, consulted with hundreds of businesses, and coached hundreds of individuals and couples on fulfilling relationships, communication skills, financial success, and personal development. Mark has a degree in Psychology and combines insights from over 20 years of helping clients.
Mark Lives and practices in the San Francisco Bay Area, where he is working on new products, books, seminars, and virtual internet learning experiences that encourage the blossoming of humanity through the Game Of Thriving and the Life By Design Institute. He can be reached at makingloveeasy.com and http://GameOfThriving.com

Bonus CALL 4


Recorded and Ready for Download!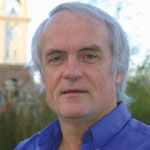 KELLY BRYSON:  Kelly Bryson, MA (LanguageOfCompassion.com) is aLicensed Marriage & Family Therapist, Certified Nonviolent Communication Trainer, Author, Public Speaker and Life Coach.
Author of the best selling book, Don't be Nice, Be Real – Balancing Passion for Self with Compassion for Others, COVER TEXT: A Handbook to Nonviolent Communication™, and contributor to the anthology The Marriage of Sex and Spirit (with Deepak Chopra,  John Gray, Scott Peck, Margo Anand, Wayne Dyer, Thich Nhat Hanh, Riane Eisler, and Barbara Marx Hubbard), Kelly has been featured in Elle and Shape magazines and appeared on many TV and Radio shows speaking about relationships dynamics and effective communication skills.
Kelly keynotes conventions (National Montessori, Salinas Peace Summit, International Network for Children and Families to name a few), is an inspirational speaker (Presented at the Association for Global New Thought conference), and has been an authorized trainer for the international Center for Nonviolent Communication for over 20 years. Kelly has trained thousands of people in the U.S., Europe and the Middle East. He trains, presents and consults with groups, corporations (Tony Robbins, Paul Mitchell Salons), churches (all flavors), schools, (U.Cal.L.B, Body/Mind College), clubs and all types of organizations.
Besides living in an ashram for years, Kelly has also studied with E. Stanley Jones, Gandhi's concierge and friend, and managed to add talented humorist and singer to his many talents. Kelly is currently a licensed therapist in private practice in Northern California and founded the Shangri La Healing Sanctuary community in Santa Cruz, California.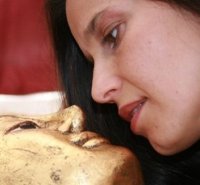 KAMALA DEVI: Kamala Devi of BlissCoach.com is a down to earth tantra goddess who has been studying and practicing yoga, tantra, sacred sexuality, and sexual healing during her extensive travels for the past eleven years.
Kamala has recently appeared nationally on Tyra Banks's Tyra, theMorning Show, Inside Edition, MTV and several programs overseas.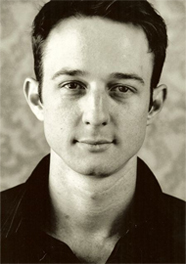 DECKER CUNOV: Decker Cunov is the President and Founder of AuthenticWorld.  Known internationally for inspiring people towards more fulfilling relationships, his unique approach to transformation is identical to the way he has created profound intimacy in his own life and in his own communities.
His experience ranges from co-founding a counseling center for homeless yosuth, to implementing intrinsic motivation theory to various military trainings, to residence in Buddhist monastaries over the years.
Decker has spent the past 13 years working successfully with everyone from soldiers to teenagers, from the clinically dysfunctional to doctors & lawyers, from a mechanic in Wisconsin to top level executives across the country, helping them reach unprecedented levels of success in an organic and profound way

$27!
Register NOW Be Listening To Your Download Links in Minutes!
Experts Who, At The Last Minute, Couldn't Join Us
But Whom You Should Know About…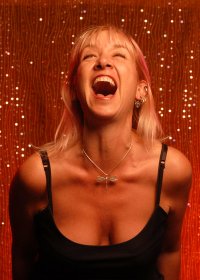 BARBARA CARRELLAS: Barbara of BarbaraCarrellas.com is an author, sex coach, university lecturer, workshop facilitator, motivational speaker and theater artist. Her most recent books are Urban Tantra: Sacred Sex for the Twenty-First Century andLuxurious Loving: Tantric Inspirations for Passion and Pleasure.
Barbara's pioneering Urban Tantra® workshops were named best in New York City byTimeOut and New York Magazine. She is also the co-founder of Erotic Awakening, a groundbreaking series of workshops that toured the United States and Australia.
Barbara currently offers inspiring and life-changing workshops, lectures, and keynotes on a variety of topics to individuals, schools, conferences, businesses and the arts.
Barbara hosts the call-in show Sex…with Barbara Carrellas on HayHouseRadio.com, where she helps people balance their sexual and spiritual lives, and answer callers' questions about love, sex, spirituality and healing. Barbara and her long, time partner, write and performance artist, Kate Bornstein.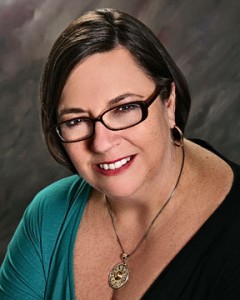 ANITA WAGNER: Anita Wagner of PracticalPolyamory.com is a polyamory advocate, writer, spokesperson and educator. She serves as a member of the Board of Directors of LovingMore, is co-founder and past board member of Chesapeake Polyamory Network and is co-founder and former member of the Board of Directors of the Institute for 21st Century Relationships/the Foundation of the National Coalition for Sexual Freedom. She currently serves as CPN's representative to the Coalition Council of the National Coalition for Sexual Freedom, and is a past member of NCSF's Board of Directors. She is also a founding member of the Greater Washington Area chapter of Unitarian Universalists for Polyamory Awareness.
Anita has appeared on television in interviews on polyamory in Washington, DC and Baltimore, in newspaper articles in the Baltimore Sun, Washington Post and Salon.com, amongst many others, and has presented educational programs on polyamory at Dark Odyssey, Black Rose, Building Bridges, Free Spirit Beltane Gathering, Florida Poly Retreat, and the Loving More® West Coast and East Coast conferences.  She was keynote speaker on polyamory and the media at Florida Poly Retreat 2008.  She was a featured speaker at the 2007 Polyamorous NYC Polyamory Pride celebration.  She authored articles on polyamory and bisexuality published in Loving More® Magazine and ITCR's Relating© newsletter, respectively.