Thank you for the extraordinary "Jealousy Day" you created. I appreciated the diverse perspectives of your guests and I came away from the day with valuable insights, new perspectives and the feeling that I am in great company. I have a clearer understanding of ways jealousy comes up in my life and some great tools to use when it does.
Your calls have helped me embrace my jealousies with kindness and curiosity… as an ally, not an enemy.
With appreciation,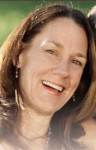 Sharon Mauldin of StarDancerTantra.com
Durango, Colorado
One thing I got out of the call, in just ten minutes, is confirmation and affirmation…. I wanted to face my insecurities…. Just listening to you guys is encouraging!… Being with my feelings and staying with that… Oh, yeah, I'm not alone!

~Tori
I'm in Europe, in the UK, and am fascinated by the speakers
you have involved in this topic that rarely gets discussed.
I love it.  🙂

I love exploring psychology and interpersonal relationships
and have been pushing myself to learn more for 10 years. It's
starting to pay off now in my own life and that is becoming
mind blowing.

~Mark, United Kingdom
Hi Reid!
Mama Joy here! Just wanted to tell you how amazing you are and how proud i am of you & your accomplishments. You've come along way since I met you just a short time ago up in Tahoe. I listened to all 3 calls of your Day of Jealousy sessions, the 3rd call was my favorite.  But all 3 calls were so informative, everyone should listen to them.
All love & Hugs,
Joy
San Francisco, CA
Hi Reid,
Yes the teleseminar was useful to me. I appreciated the different and, yet, all supportive point of view of the experts.
The most useful tool was the concept of navigating jealousy… and that it is a human emotion not to be ashamed of.
Still  in love with a man who is an ethical poly slut; getting ready to go to an event where all his partners will be: I am intending to navigate as smoothly as i can.
Thanks for the work you do.
~ Carla
More testimonials coming soon…

Register for Reid's 4-Week Jealousy Teleclass HERE.

Go Back To
Reid's Day of Jealousy