Becoming a Champion In Bed Is Easier Than You Think…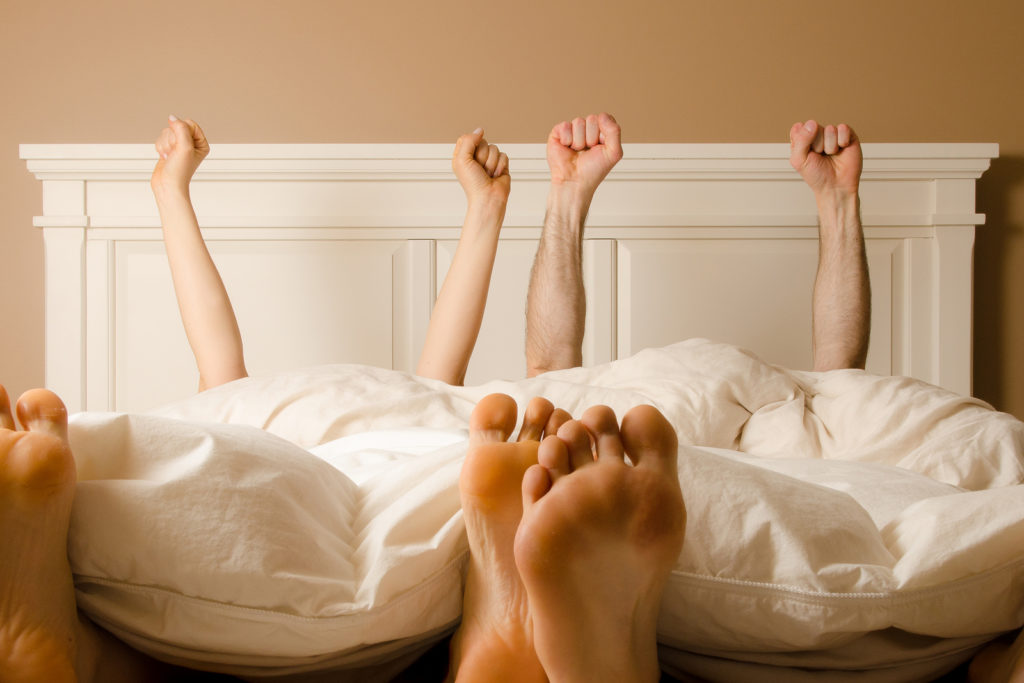 Increase your sexual prowess 10-Fold in as little as 10-Mins a day!
You deserve to have less shame, more pleasure, and feel more confident during sex. You and your loved ones deserve more ecstatic, blushing moments in life! Why? 'Cause feeling massive amounts of pleasure is beneficial to your immune system, your relationships, and your soul. Feeling competent about your body (and your lover's body) in and out of the bedroom transforms a person!
Pleasure and exuberant joy, the kinds you only dream about, are possible!
Transform your bedroom skills by a factor of 10 so the people in your life feel your radiance & self-confidence. Deepen your skills as a lover and communicator so your loved ones can't help but feel desired, well-pleasured, and connected… With such skills, YOU get to THRIVE!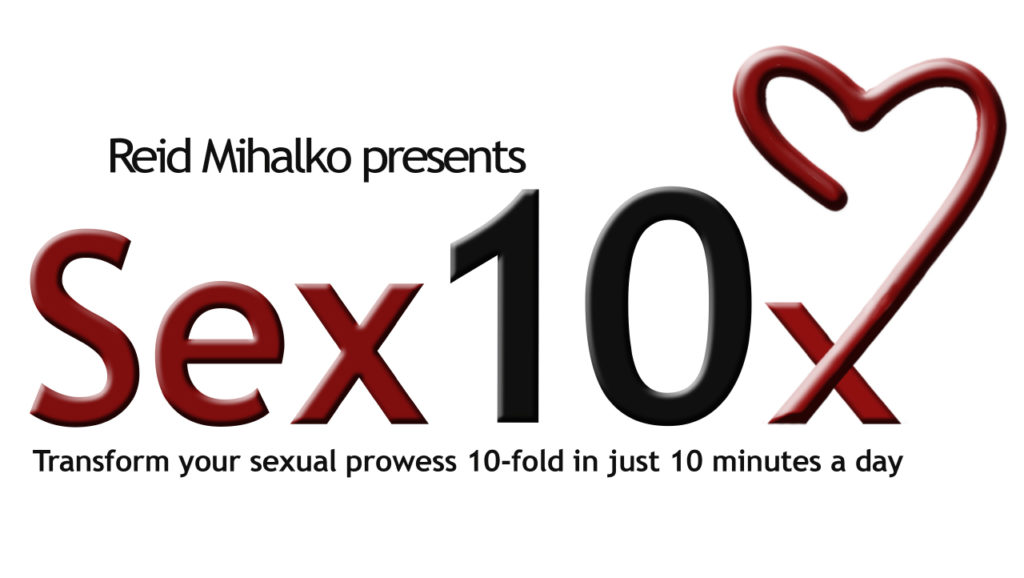 What You Get When You Register:
Registration Logins + 24/7/365 Lifetime Access for you across all your devices…
Plus 1 Bonus Registration for a friend/lover/partner so you don't have to do S10x alone! You pick who your S10x Buddy is! ($497 value)
6-Weeks of easy-to-ingest and implement, cutting edge, pleasure-based sex education and intimacy training that you can access from any device.
Five, quick and easy, 10-minute training videos per week (30-videos total)
12-plus hours of engaging and pragmatic audio lessons and advice you can download and listen to anywhere! (2 MP3's per week for 6-weeks)
Unlimited access to Sex10x's online resources
Access to Reid's invite-only Facebook Group with regular FB check-ins by Reid answering your questions, giving advice and cheering you on!
Weekly transcripts and downloadable PDF's to anchor the lessons and chart your gains!
Fun, exciting homework assignments that build toward experiential, weekend, date night "field testing" of your newfound, black belt-level sex & relationship skills and insights!
Reid's 30-Day 100% Money Back Guarantee — Try S10x for a month with nothing to lose!
Your Signing Bonus #1: Upon registering, immediately dive into your Which Sex Toy When Guide: Not sure which sex toy to use? Confused on how to use them best? I'm going to teach you (and your lovers!) how to "think in sex toys," so you can feel confident and never have to worry again about which toy to use and when! Get my best tips and hacks on how to masterfully augment and enhance the sex you have with toys. Included with this guide: Reid's Top 10 Favorite Sex Toys Everyone Should Have In Their Night Stand checklist! (Value: priceless!)
Your Signing Bonus #2: Upon registering, immediately dive into Understanding Men/Connecting w Women podcasts: These two audios with transcripts can help you connect and bridge the gaps that society and media place between the genders.
After 30-Days of S10x's fantastic training, you get:
2-hr Bonus #1: Reid's Energetic Sex For Pragmatist video — I'm throwing in my famous energetic sex workshop that's opened up many a relationship to experiencing amazing new connections and lots of fun, Tantra-like experimentation! (Rated PG-13, $47 value!)
2-hr Bonus #2: Reid's Dating Your Species workshop video — Great for single people who keep dating the wrong person, and super helpful for couples, too! Learn what 4 areas you should focus on that will reveal to you how to have easier, more fulfilling relationships! ($69 Value)
Bonus #3: Sex10x Webinar Series – Sex at Any Size, Sex at Any Age, What If My Partner Won't Sleep With Me, For Singles… How To Find My Match, and Dealing with Shame around Sex. ($297 Value)