A weekend of Sacred Sexuality and community building with Reid at the helm…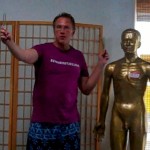 2011 ISTA Conference of Sexuality & Consciousness Educators

Sedona, AZ
April 28th-May 1st, 2011
Join ISTA, Keynote Speaker Grand Master Mantak Chia, Master of Ceremonies Reid Mihako of ReidAboutSex.com, Lee Holden, Pamela Madsen, Baba Dez and over 30 other speakers in a 3-day extravaganza that promises to awaken sexuality consciousness in a unique way!
For the tenth year in a row, Sex and Consciousness Educators, Guides and Practitioners will gather in Sedona, Apr 29-May 1, 2010. They will come together to share their knowledge and wisdom of Sacred Sexuality and Tantra with each other and the general public. Sexuality is an important part of the human experience. Anyone who desires a healthier relationship with their sexuality is invited to attend the conference…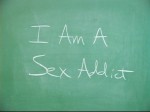 Reid's Presentation: Sex Addiction, Erotic Integrity and Best Practices in Tantra

Simply put: Why are so many people in the American Tantra community so upset right now? And why does the global Tantra Community seem to be "eating it's own?"

If you've ever wondered if a practitioner or a seeker is a sex addict? Or how to tell if a client or teacher is an "energy vampire" (and what might stop them)… Or if the terms Transference and Shadow Work seem suspicious to you… Or why there seem to be more "complaints" about Dakas than Dakinis…

It may be no coincidence that, on the 10th anniversary of the Sedona conference, 2010 and 2011 have brought some of the most interesting and galvanized conversations around ethics and responsibility in the teaching of sacred sexuality and hands-on healing.

Join sex and relationship expert, Reid Mihalko of ReidAboutSex.com as he respectfully reveals his observations based on 8-months of in depth  inquiry and "detective" work into the current upset inside the Sex and Consciousness Community.

Drawn from many personal conversations, one-on-one client work, and hundreds of hours of reading and emails, Reid will try to make sense for those in attendance what he has been able to "boil it all down to." HINT: The "root" runs deeper than Shadow Work and Projection, and might be simpler to transmute than you might think!
Click

HERE

To Register and Find Out More!