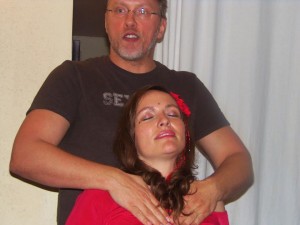 Join Reid Mihalko and Monique Darling for an explosive 4 hours of playing in the energetic field!!!!
We will begin the evening with one hour devoted to getting everyone on the same page about energy play resonance style……where we will cover many topics including…..
Would you like to expand the range of your ENERGETIC sexual experience? And also…
Turn YOUR life into an orgasmic playground that doesn't have to look anything like "sex"…
Learn to get in touch with your own energetic field, manipulate it, and turn it into a powerful source of connection and bliss.
Discover how and where to touch another to tune into, access, tease and play with their erotic energy, the energy of two people, or the energy of a entire group!
Tap into the energy of all 7 major chakra's by yourself, with a partner, or in a group
Discover the differences in "taste" between energetic orgasms from chakra to chakra
Let me show you our tools, tips and tricks for unlocking your stuck sexual energy
AND of course be shown and get to play with Monique's Infamous creation… the "Heart Fuck!"
Bring a partner, find a partner there, switch partners, or experience the course on your own. Many options will be offered to support each individual experience.
Next up…Let us lead you through a welcome circle where a room full of strangers slowly opens up and winds up on the same page, having the opportunity to be seen, heard, and understood in ways maybe you have never even imagined!!
What is Play with a capital "P"? 
Play with a capital "P" is whatever it means to you. You are invited to co-create whatever feeds your soul. Participation (also with a capital "P") can mean many things and voyeurs are as warmly welcomed as the most actively engaged. It's a sensual space where participants are encouraged to explore themselves and others in ways that are stimulating, nurturing, exciting, safe and FUN!
This is the Play party you want to come to if you've never been AND this is the Play party you want to come to if you want to experience how to take generating safe play space for you and your loved ones to the next level.
This Party will dive deep into the realms of the energetic, we encourage you to wear your most outrageous and sexy underwear, as this event will be playful, sensual, and energetically "sexual" but undies will stay on for the evening.
Let Monique, and Reid energetic experts, open and hold a sweet container where you can explore all aspects of an "energetic sex" playground you have ever imagined…..
We will close with a very rich closing circle…
The entire 5 hours will be $35 per person or $60 per pair
Date: Saturday, Feb 21st, 2015
Time: 7:00-11pm
Location: Oakland, CA – address upon registration
Cost: $35 per person or $60 per pair
REGISTER HERE!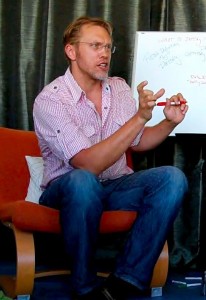 About Reid:  Reid Mihalko of ReidAboutSex.com helps adults create more self-esteem, self-confidence and greater health in their relationships and sex lives, no matter what their self-expression of those happen to be.
Reid has appeared on Oprah's Our America With Lisa Ling on OWN, the Emmy award-winning talk show Montel, Dr. Phil's The Doctors on CBS, Bravo's Miss Advised, Fox News, in Newsweek, Seventeen, GQ, People, Details, Marie Claire, The National Equirer, The Washington Post, on VH1's Scott Baio is 45 and Single, Showtime's Penn & Teller's Bulls**t!, Canada's The Sex Files and SexTV, and the short-lived Life & Style, on NPR, Sirius' Maxim Radio, Playboy Radio and Cosmo Radio, and in thirteen countries and at least seven languages.
To date, Reid's workshops and lectures have been attended by close to 40,000 men and women.  Reid has been a featured speaker and keynote at dozens of conferences on relationships and sexuality and is a sought-after presenter and teacher at colleges and sex positive organizations across the country.  Reid has also been a writer, producer and behind the scenes consultant on a number of films and television projects about sex and relationships.
Follow Reid twittering as @ReidAboutSex.  Like and subscribe to his Facebook page, Facebook.com/ReidAboutSex!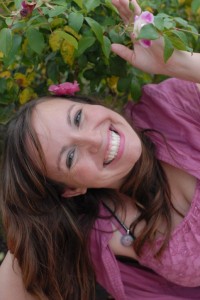 ABOUT MONIQUE: Monique Darling of DivineInterludes.com is dedicated to empowering people who are questioning the assumptions of how their life should be; and to offer tools for self expression that create trust, inner knowing and wisdom to make the life they want. It's a lot of hard work, but it's the kind of work that makes life easier.
Since 1990, Monique has felt the calling to learn from some amazing teachers including Wayne Dyer, Matt Kahn, Reid Mihalko, WhiteBear, Shawn Roop, ABDY, Kamala Devi, and Scott Catamas to name a few. She has through workshops, courses, and client sessions, experienced how spirit/love moves through her using intuition, touch, play and emotional release in helping people embrace the truth of their divinity.
Her specialty is transmuting fear and repression into courage, love and freedom to express truth in ways that nourish all.
She is devoted to helping YOU uncover your magnificence!!! To empower YOU, who dream of something more, to awaken further and discover it is within you. You have all the answers, let her help you remember the questions.