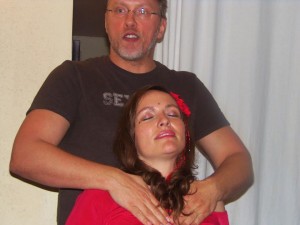 Join Reid Mihalko and Monique Darling for 5 Days of Fearless Relating!
If you're near Phoenix, Arizona, or can get yourself there this April 1st thru the 5th, please join us for several events that will transform, educate, and entertain you! And don't forget to tell all your friends! Facebook links below, too…
Speed Flirting and Vulnerability Circle, Wed, April 1st
Navigating Successful Threeways, Thurs, April 2nd
Fearless Relating Weekend, Friday Apr 3-5
Speed-Flirting and Vulnerability Circle
Day 1…We start these 5 days of Reid with a Fearless Relating Panel on Wed April 1st!
Join Monique Darling, Reid Mihalko, Laurie Handlers, Seva Khalsa, and Leela Sullivan as we co-lead a question and answer portion of the evening. YOU bring the questions… We will do our best to answer each and every one. What are you dying to know about dating and relationships? About life? What has you super curious, but there never seems an appropriate place to bring up your inquiry? This Wed night is your chance! Ask away! And allow some authenticity and vulnerability when we four sex geeks use our life's journeys and wisdom and courage (balls) to answer anything you throw our way.
Sometimes all that is left is to scream your heart out… it seems no matter what you say you're not being heard. No matter how clear you feel yourself to be, what comes out of your mouth makes no sense to the other side.
Come and explore with us how to hold difficult conversations, understand the different love languages you and your loved ones might have as your filter of giving and receiving love, learn to communicate what's not being said in a way that will empower and connect you with others better. We will explore different modes of communication, verbal and non verbal… and different relating styles, open relationships, agreements, flirting, transparency — taking off your masks so that you can REALLY relate. Interspersing our favorite tools, and taking questions from the audience.
Next get ready to laugh through all your old 7th grade awkwardness as Reid, sex and relationship educator for an exciting and comical hour of flirtation. Add more aliveness to your existing relationships. Make new friends in the most exciting way possible. Speed-Flirting features a series of structured exercises with lots of easy-to-apply tools for breaking the ice, overcoming awkward moments, and for deep-connection through play. Get inspired about meeting new people as you learn to break habits of shyness and release your "inner flirt." Increase your self-esteem by giving people permission to smile, to wink, to have fun, and to never forget how to flirt again!
Speed-Flirting will teach you to: 
Break the ice with ease and confidence.
Make your dating and relationship life pressure-free.
Say No without feeling guilty.
Keep people from misunderstanding your intentions.
Relate with rejection gracefully and leave people feeling better for having met you.
Get anyone to make the first moveBring a partner, find a partner there, switch partners, or experience the course on your own. Many options will be offered to support each individual experience.
Overcome shyness and embrace your bold, exuberant ability to connect deeply and playfully with anyone you choose.
Drop the "dating and relationship B.S." and get to know people by how they flirt, not what they write their online profiles or how they rattle off their resumes!
Already in a relationship, then learn how to reignite the romance by flirting with the one you love! Speed-Flirting is a rambunctious, 1 hour workshop/social event for men and women of all ages. The usual definition of flirting as just "a sexual thang" limits our ability to engage with people playfully. What if flirting meant "increasing the fun and play in any interaction?" Perfect for singles, couples, and entire communities, Speed-Flirting gives us the tools to go deeper than just a wink and a smile…
Next let Monique lead you through a vulnerability circle where a room of strangers slowly opens up and winds up on the same page, and friends connect ever deeper having the opportunity to be seen, heard, and understood in ways maybe you have never even imagined!
It begins with a beautiful circle where you will be led through some heart opening communication exercises to connect within and with each other. Then we will go into silent connection exercise where you will get to meet one another beyond words, and finally we will finish up with some amazing connective exercises, that will leave you feeling expanded beyond believe and you will leave with your own knowing of how great connection can feel when held in such safe and loving container, where ALL of YOU is accepted, exactly as you are.
Date: Wednesday, April 1st, 2015
Time: Panel 7:00-8:30pm, Speed Flirting 8:30-9:30pm, Vulnerability Connection Circle 9:30-10:30pm
Location: Home of Laurie Handlers
Cost: $30 pre paid or $40 at the door, SPACE IS LIMITED!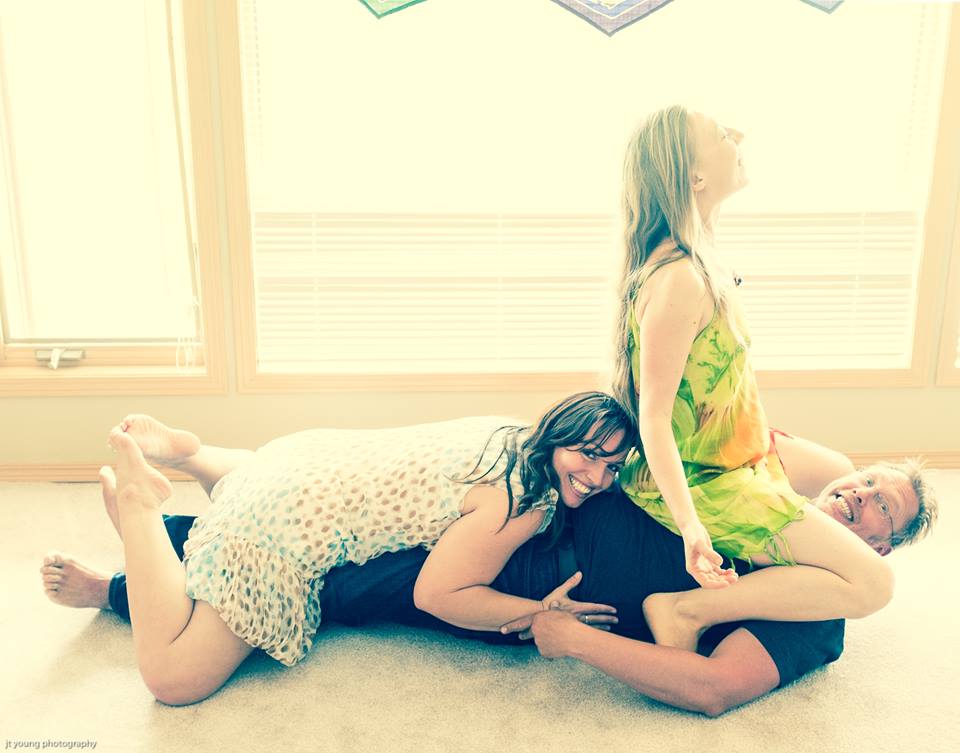 Navigating Successful Threeways with a live laboratory: AKA Phoenix's first threeway puja!
Three doesn't necessarily have to be a crowd… Let Reid show you how on Thurs April 2nd!
It's a popular fantasy with twice the pleasure potential, but navigating a three-way romance (if only for one night) can be tricky.
Join world renowned sex and relationship educator Reid Mihalko for this FREE, fun-filled, 1.5 hr workshop (with live demonstrations!)
Not only will you get a chance to ask questions, but we'll cover:
What are the best techniques to satisfy two lovers at once?
Ways to overcome fears and concerns — Yours AND your partner's!
The most common threesome mistakes (and how to avoid them!)
How to negotiate boundaries and safer sex protocols to make your next menage a trios tré bien!
Whether you've had more threesomes th

an Jim Morrison or are just beginning to consider three-in-a-bed might be something you'd like to explore, this workshop will give you plenty of tools, tricks, perspectives and laughs to enhance your love life and strengthen your relationships!
Even if you would NEVER be interested in a 3-way, this fun-filled class will give you lots of ways to talk to your loved ones about the things you DO WANT in the bedroom — no matter how tame or outrageous!
Bring your loved ones, bring your friends, and enjoy an educational and entertaining evening on how to successfully navigate one of the most common sexual fantasies: the threesome!
The second half of this class, you will get to break out into threesome pods, Leela and Monique will lead you through different connection exercises where you will get to practice, in real time, what Reid just offered you about navigating this tricky territory.
This will be Phoenix's first 3way puja, where you can come with a couple of partners and do all the negotiated exercises with one another, or you can choose to rotate through the room, where at each station (Exercise) you will have a chance to interact with 2 new partners.
This is an excellent safe fully clothed structured space, for you to get move through the potential awkward moments of a three or moresome, so if you ever decide you want to try one later, you will have practiced those muscles necessary to more successfully navigate those waters.
Plus it will just be a fun, connective, humorous evening, where in we get permission to laugh at ourselves, to not have to "get it right" as you dare to try out something new.
Date: Thursday, April 2nd, 2015
Time: 7:00-10:00pm
Location: TBA
Cost: $30 pre paid (single), $75 (threesome), SPACE IS LIMITED!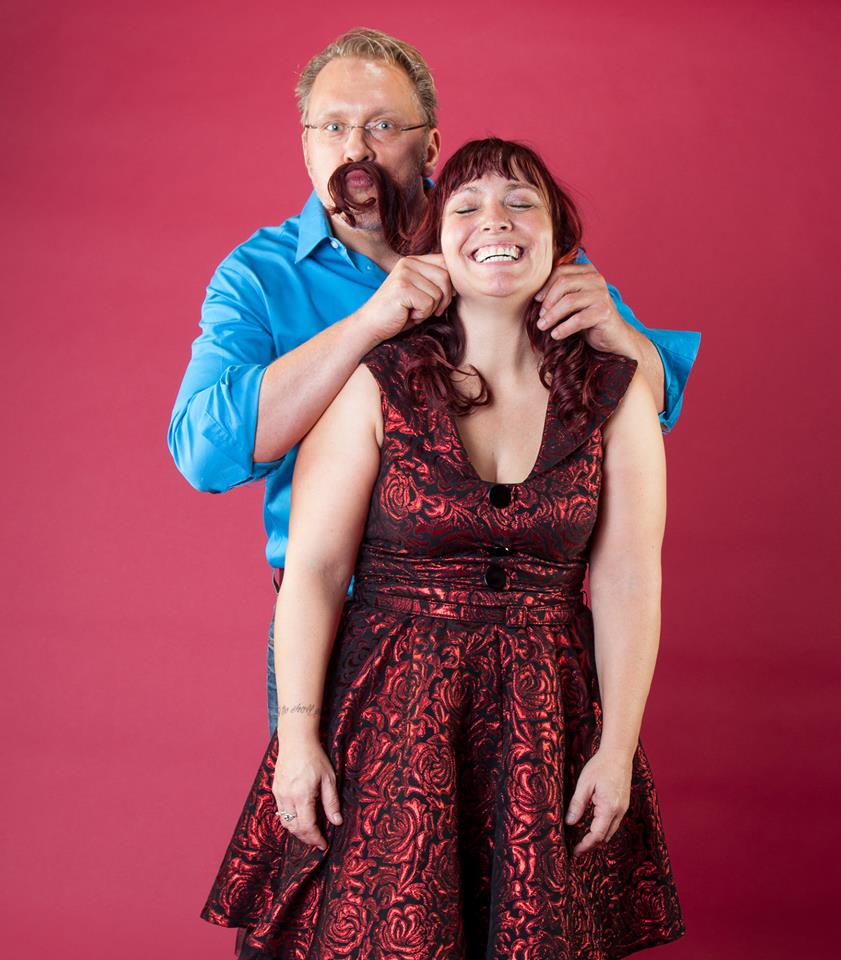 Fearless Relating Weekend Intensive With Reid Mihalko & Monique Darling
Are you ready to take an intensive weekend of FEARLESS RELATING with two of the most dynamic relationship geeks on the planet today? Come blow your mind and open your heart with vulnerability diva Monique Darling, and sex and relationship expert Reid Mihalko Friday, Apr 3-5!
If you could have anything, do anything, what would you choose? What do you really want? What is keeping you from having it? Is someone else better qualified? better looking? more financially stable? Do you have "problems"? What if every limit you have, every chain that binds you, is only there because you believe it is? What if the limits disappear, the chains dissolve?. Your life is alive with an abundance of possibilities, opportunities, and potential all you have to do is be willing to say "yes".
So much of the fear and hesitation in life comes not from the self, but from fretting about what others may think,or what they will say or whom they might share it with afterwards rather than being able to enjoy the moment. Another set of fears come from passed-down beliefs that we accept without questioning them.
What if you could make decisions and follow your heart…follow your body and your desires without worrying about what others thought? What if you were fearless in relating — first, to yourself and then, to others?
We all have feelings of ferocity and tenderness, but we must feel safe in order to be vulnerable and intimate with another. Part of that safety is being confident in our own ability to say 'NO' and take a stand for our boundaries. Only then can we play in the realm of our true 'HELL YES!'
Come join us for a unique weekend of exploration around such topics as:
How do we establish boundaries and create safe space for ourselves to explore with others?
Shifting paradigms from blame, shame, guilt & judgement, to love, acceptance, understanding and presence.
Factors that promote or inhibit intimacy:
The power of no and boundary (understand why your "no" says more about you than your "yes")
In this workshop you will learn, play, and practice: 
To ask for what you want, skillfully, without attachment to the response.
To honor, respect, and be grateful for the answer "no", and still be hopeful for the answer "yes".
To be honest and vulnerable about your wants and desires without shame, without deflection, without armor.
To hold space for someone who has not yet learned these skills.
To own your fears, instead of them owning you.
To not be afraid to be the one who loves the most
To learn to be even more vulnerable when you want to isolate or close down.
Release shame and haunting memories
Modalities of communication: verbal and non verbal
You will gain tools and leave with the ability to relate with everyone in your life with more ease, grace, and blissful contentment from your own center.
Are you confused about dating, mating, and relating in the 21st Century?
Dating, marriage and the reasons we stay in relationships have changed a lot since the days of our great grandparents.
Join us for this humorous, frank and informative, intensive workshop where sex and relationship expert Reid Mihalko boils down over 150,000 conversations he's had about sex and relationships and walks us through his best thinking and advice on making sex, dating, relationships and mating work!
Participants will leave this interactive workshop experience discovering:
Tools to determine if someone is a good or horrible fit for you…
Communication Skills to ask for what they want and how to avoid past relationship mistakes…
A few of Reid's and Monique's "black belt" relationship tips and tricks!
Then, let Monique Darling, Consent Geek Extraordinaire, lead you through all of the tools, tips, tricks and how to uplevel the questions you are asking yourself and others to truly be able to find and live from your own "Hell Yes"!! Monique has been leading Cuddle Parties (just facilitated her 346th)all over the country, which are 3 1/2 hours of practicing this concept.
How amazing would it be to live life offering every "no" without apology and every "yes" without being ashamed? Learn that it really isn't about anyone else, it's about tuning in and taking care of you, and then you can relate with ease and joy with others, wherever they are at.
Learning better sexual technique will boost your sexual self-confidence, raise your self-esteem, and make you more confident and competent in sex and love! Being THAT kind of person is attractive in AND out of the bedroom! Part of the weekend will cover how to increase your sexual self-confidence ten-fold and start becoming a more attractive, self-expressed and fearless person in all your relationships!
Through no nudity, interactive, hilariously "edutaining" demonstrations, you will learn:
Tools to determine if someone is a good or horrible fit for you…
How to use fantasy to turbo-charge a lover's orgasm…
How to listen to your partner's body in bed…
How to create your own "sexual positions decoder ring" so you naturally "think" about lovemaking in an exciting, Kama Sutra way!
How to slow down sexual experience for greater pleasure learning to STOP judging ourselves and our partners
Understanding how to expand our own sexual energy and our PLEASURE Body
Opening to Full Body Energy Orgasms
The different stories you and others are telling about your sexual identity
Developing Emotional and Sexual Safety for Intimacy
5 tips that will give you oral sex super powers!
3 Powerful Perspectives that will help you understand pleasure and orgasm, and how to give and receive both!
3 ways to use your hands sexually that will drive your partner wild AND leave you feeling more confident as a lover!
2 BIG differences between penises and vulvas, and 1 thing that's the same that will make you 10-times better in bed…
And still more!
If you ever begin to understand who you are, you could not possibly ever compare yourself to another, to envy, wish to impress, to BE different than you are. For in the beauty, wonder, and awe at discovering how magnificent "your" puzzle pieces fit together, at the ever changing infinite ways YOU shift, dance, I Need Your Love – Is That True?: How to Stop Seeking Love, Approval, and Appreciation and Start Finding Them Instead weave together, each one so unique, so extraordinary, it would take an entire lifetime to only just begin to discover. Yet so often we abandon the quest of self discovery, to follow another, or to invest in relationships, doing what we have been told is the "right" way to be. The greatest freedom that we could ever express or imagine, is by simply giving ourselves permission to gently keep returning to us and we can transform the world by simply being 100% ourselves.
Come with an open heart and a willingness, a longing, to bring your stories into the light, so that they can stop you running away from your shadow.
There will be times, over the weekend, when the atmosphere will be sensual and energetically sexual. All activities and exercises will be guided and are always optional. You can participate in the workshop solo, with a partner and in small groups. All participants are asked to practice with each other, or by oneself, in whatever manner supports you best. Many options will be offered to support each individual experience.
set your sights on registering for this breakthrough weekend, and get a two for the price of one deal by paying only what it ordinarily costs to learn from just one of these facilitators.
So say 'HELL YES' to discovering 'YOU'!!
Date: Friday, April 3rd-Sunday, April 5th
Location: TBD
Cost: $347 by March 10, $397 after, or sign up for all 3 events for only $299!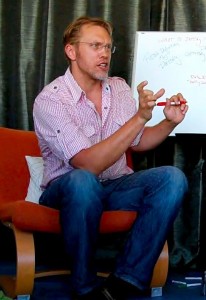 About Reid:  Reid Mihalko of ReidAboutSex.com helps adults create more self-esteem, self-confidence and greater health in their relationships and sex lives, no matter what their self-expression of those happen to be.
Reid has appeared on Oprah's Our America With Lisa Ling on OWN, the Emmy award-winning talk show Montel, Dr. Phil's The Doctors on CBS, Bravo's Miss Advised, Fox News, in Newsweek, Seventeen, GQ, People, Details, Marie Claire, The National Equirer, The Washington Post, on VH1's Scott Baio is 45 and Single, Showtime's Penn & Teller's Bulls**t!, Canada's The Sex Files and SexTV, and the short-lived Life & Style, on NPR, Sirius' Maxim Radio, Playboy Radio and Cosmo Radio, and in thirteen countries and at least seven languages.
To date, Reid's workshops and lectures have been attended by close to 40,000 men and women.  Reid has been a featured speaker and keynote at dozens of conferences on relationships and sexuality and is a sought-after presenter and teacher at colleges and sex positive organizations across the country.  Reid has also been a writer, producer and behind the scenes consultant on a number of films and television projects about sex and relationships.
Follow Reid twittering as @ReidAboutSex.  Like and subscribe to his Facebook page, Facebook.com/ReidAboutSex!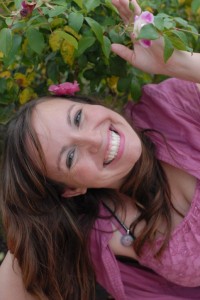 ABOUT MONIQUE: Monique Darling of DivineInterludes.com is dedicated to empowering people who are questioning the assumptions of how their life should be; and to offer tools for self expression that create trust, inner knowing and wisdom to make the life they want. It's a lot of hard work, but it's the kind of work that makes life easier.
Since 1990, Monique has felt the calling to learn from some amazing teachers including Wayne Dyer, Matt Kahn, Reid Mihalko, WhiteBear, Shawn Roop, ABDY, Kamala Devi, and Scott Catamas to name a few. She has through workshops, courses, and client sessions, experienced how spirit/love moves through her using intuition, touch, play and emotional release in helping people embrace the truth of their divinity.
Her specialty is transmuting fear and repression into courage, love and freedom to express truth in ways that nourish all.
She is devoted to helping YOU uncover your magnificence!!! To empower YOU, who dream of something more, to awaken further and discover it is within you. You have all the answers, let her help you remember the questions.