Did you know that money conflicts are one of THE BIGGEST reasons romantic (and business connections) fail? And that fear of having money conflicts or shame around money is a main reason people don't start new relationships of any kind?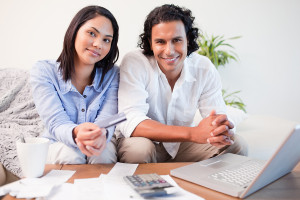 I want to help… In my typically geeky and "what's your self-expression" way.
You know I don't give cookie cutter answers or tell you how you "should" express yourself. AND its so important to know what your options are and to learn new skills and perspectives so you even know what options are out there!
The thing is, even though lots of people have asked me to talk about money and to help them with how they handle money in their relationships. While I'm glad to help folks with the difficult conversations around money, I'm not a financial expert.
So I teamed up with some people who ARE super savvy around money. And I'm inviting you to join me!
Cathy Vartuli from TheIntimacyDojo.com and I are running a special, one day virtual intensive on Money and Relationships on Saturday, January 10th. This is a full day, online series of calls designed to bring the best out of your relationships and your money!
We've pulled together internationally recognized experts in the field of money management, and relationships, to create a clear path for you to discover new communication skills and learn best practices for taking care of your money so it can take care of you.
Its surprisingly easy to take the first, powerful steps to achieving financial freedom and clear intentions and boundaries around money!
For the FREE Virtual Intensive, we'll be starting at 10am Eastern on the 10th and rolling with different articulate, funny, and rather brilliant people all day! And since we know life happens… You'll have free access to the recordings for 24 hours. (But be there live with us if you can! The energy of being with us live is lots of fun!!)
You're going to learn some amazing things… Including:
– Money Etiquette
– How to set your intentions with money, and learn your money style!
– Setting and sharing money boundaries
– Savvy money tips from top experts
– How to resolve money conflicts when you have different money styles!
So sign up now, and save the date so you can learn up-to-date, savvy ways to communicate about money and deal with money, all in one day, from the comfort of your home!
ReidAboutSex.com/mar-intensive
See the lineup and schedule when you sign up. See you there!