25 Days. 25 Intimacy Experts. Tons of Bonuses. All Downloadable. Free To Listen In. What Are You Waiting For?
Join Reid and these 24 top Love, Dating, Sex, and Relationship Experts as they bring you the Love On Purpose Revolution.
Get some of Reid's best tips and relationship advice, download some of his free bonuses… And times that by Twenty-Four! All for free, to listen to whenever you need more tools, understanding, tips and knowhow! Share them with your loved ones and start creating your Love Life on purpose!
Where's the Catch? – A Quick 101 Lesson In Telesummits In Case It's Your 1st Time!

If you already know you love telesummits, then just go ahead and Register HERE and I'll "see" you on the calls!

For those of you who're new to "Telesummits" -think going to an expensive conference, but you don't have to leave home! AND you can listen to all the talks you missed whenever you want 'cause their recorded and downloadable (I like to listen to 'em in my car on road trips)… And this telesummit is absolutely free.

I know, free sounds too good to be "true," especially with big name experts, right? And you're looking for "the catch."

The "catch" is that info-packed programs like these allow me to reach people I haven't met yet, who'll sign up 'cause it doesn't cost them anything. Because there are included bonuses and they can listen in for free, they'll take a chance. I get to expand who I share my info with and maybe something I share will create that "ah-ha" moment which solves a problem or answers a nagging question or dilema someone's had for years. That makes me feel great, knowing that I'm changing lives from afar!

"But how do you pay your bills if everything's free, Reid?" asks the Web-Savvy. "It doesn't add up."

You can help me pay my rent by signing up for any of the Special Offers I and the other 24 Teachers will be offering, and/or by signing up for the Premium Membership Package (What I like to call the Get-Everything-Plus-Even-More-Bonuses! Package). The money you spend after getting all the free stuff, that helps me pay my bills, but please only opt in for any of the paid resources if they truly resonate with you. I'm trusting you to take care of yourself on that one. Thanks.

The reason I'm telling you all this is that I'm a Consent Geek, and I like giving people as much upfront information as possible so they can create informed choices. Telesummits aren't everyone's style, BUT, if they do work for you, they're a GREAT and affordable way for you to meet a ton of educators, any one of which might have that juicy insight, concept or communication tool that changes your dating, mating and relating life forever!

Hope this info was helpful, and hope to "see" you on these calls or one in the future!

Yours in self-expressed relationships,
REiD
And join Reid and These 24 Intimacy Experts…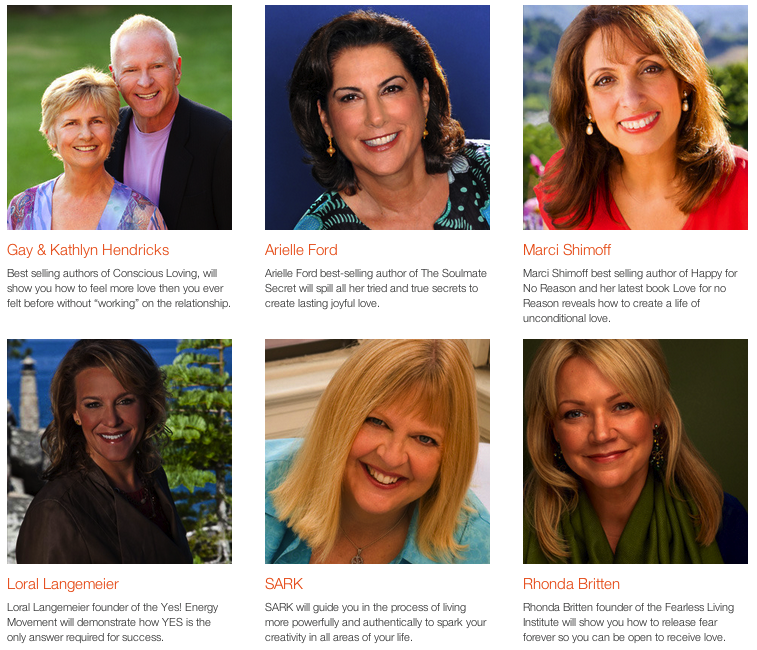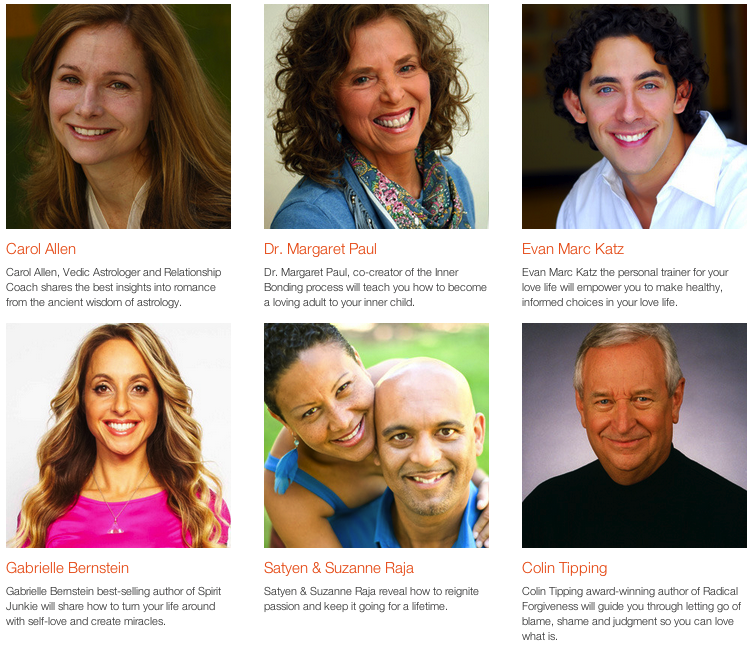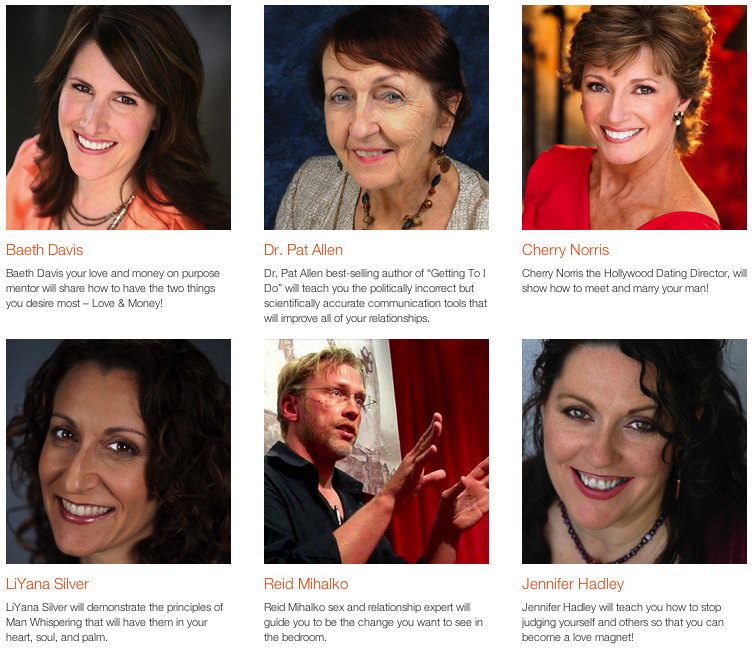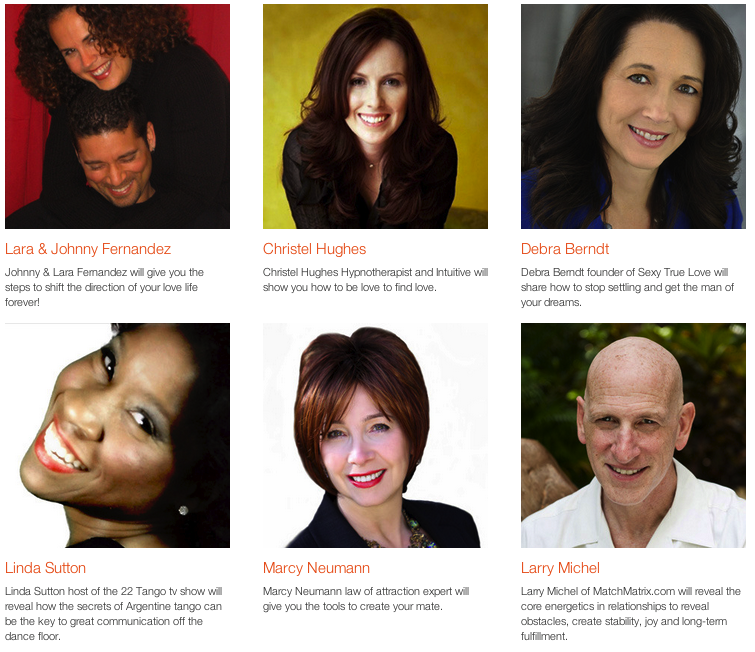 Here's what previous participants of the Love On Purpose Revolution had to say about their experience:
These calls are fantastic! I am completely blown away by the quality of your Experts and all the tips and tools that they are giving. Thank you!!!!
~Diane
I have listened to almost every call in this re-evolution of love and have taken enormous value from each session. Perhaps one of the greatest values is my own humility. I had been skeptical about such 'marketing' style seminars and 'what could I, who yearns for depth benefit from 1 hour of marketing?
Thank you for showing me how arrogant I was. I have benefited more than I am already aware. With loving blessings…
~Devorah
I have not missed even one call! Love the presenters you have picked as well as your leading of the calls. Your candid sharing and dynamics are insightful. This is not flattery, but my honest feedback. Thank you!
~Carmela
More Testimonials on Love On Purpose's Site HERE.
There will be live LOVE calls every day Monday through Friday at 5:00pm Pacific Time.
And you'll have FREE access to every one of these powerful live sessions.
Every one of these sessions will be filled with profound insights and powerful tools to help YOU create LOVE ON PURPOSE in your life! So you definitely do NOT want to miss any of these sessions!
FREE Instant Access to Powerful Relationship Tools!
In addition to the live summit sessions, when you register for The Love On Purpose Revolution you'll have immediate access to a wealth of relationship tools downloadable directly to your computer. Here are the valuable bonuses you'll receive just for signing up Before April 16th!