From Before Anyone Called It "Polyamory," To Now, And Into Tomorrow…

Polyamory, literally meaning "many loves," is the practice of simultaneous, close, emotional, and possibly sexual, relationships with two or more other individuals with the knowledge and consent of all partners concerned. The growing practice of polyamory in the U.S. indicates a significant shift in the way marriage and intimate relationships have evolved over the last few decades.
Join Reid Mihalko for an intimate conversation
with Dr. Deborah Taj Anapol, one of
the first authors to write about
polyamory, to see where her current book
on poly has ended her up!
Join Reid Mihalko for an intimate conversation with Dr. Deborah Taj Anapol, author of one of the first books on poly (Love Without Limits, 1992), about her latest book, Polyamory In The 21st Century,  and where she see's consensual non-monogamy, as well as monogamous relationships, heading into the future.
Whether you're poly, poly-curious, or just a relationship geek, join Reid at San Fran's Center for Sex and Culture for what is going to be an amazing dialogue and interview!
Date: Friday, July 16, 2010
Time: 7:30-9:30pm Pacific (Doors open at 7pm.)
Where: San Francisco's Center for Sex and Culture
1519 Mission Street @ 11th and S. Van Ness, SF, CA 94103

Eavesdrop in on this intimate, one-on-one conversation. Participate in the Q&A period, and ask Taj your questions. Meet Taj and Reid, and mingle with like-minded, sex-positive men and women. Come experience one of the great pioneers and herstorians of polyamory!
$10 suggested donation.
No one turned away for lack of funds.
This event will be filmed and begins promptly at 7:30pm.
Please arrive early to get a seat. This event will fill up!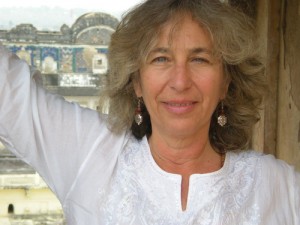 ABOUT TAJ: Deborah Taj Anapol, Ph.D., (www.LoveWithoutLimits.com) attended Barnard College, graduated Phi Beta Kappa from the University of California at Berkeley in 1975 and received her Ph.D. in Clinical Psychology from the University of Washington in 1981. She is a leading edge healer, writer, and teacher. In 1984, she founded the Sacred Space Institute (formerly IntiNet Resource Center and The Abundant Love Institute), a national organization dedicated to reintegrating sexuality into spirituality and health care and expanding the boundaries of the family.
She is the author of several books. Her latests are Polyamory In The 21st Century (2010), and The Seven Natural Laws of Love (2005) and she is currently at work on a book about harmonizing feminine and masculine energies. Dr. Anapol also authored Polyamory: The New Love Without Limits (1997), and co-founded Loving More Magazine as well as produced the video, Pelvic Heart Integration.
Dr. Anapol has worked with groups, partners, and individuals who are exploring conscious relationships and sexual healing for over two decades, leads workshops nationwide, and is an inspiring and illuminating speaker. She is available for individual coaching, phone counseling, seminars, and public speaking engagements.
Deborah can be reached at 415.507.1739 or visit her at LoveWithoutLimits.com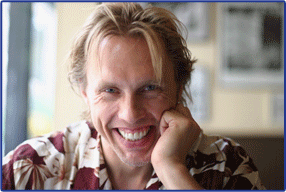 ABOUT REID: Reid Mihalko of ReidAboutSex.com helps people create more self-esteem and greater health in their relationship and sex lives, no matter what their self-expression of those happen to be.
Reid has worked with thousands of individuals from myriad walks of life, orientations, relationship styles, countries and religions. Known for his charisma, wit and emphasis on integrity, Reid travels the country teaching, coaching, consulting and collaborating. He has been a writer and producer on a number of films and television projects about sex and relationships, and appears regularly in the media.
Reid has been a featured speaker at dozens of conferences on relationships and sexuality. He has also appeared on the Emmy award-winning talk show Montel, Fox News, VH1's Scott Baio is 45 and Single, Showtime's Penn & Teller's Bulls**t!, Canada's The Sex Files and SexTV, and the short-lived Life & Style, on NPR, Sirius' Maxim Radio and Cosmo Radio, and in Marie Claire, GQ, Details, People, Newsweek and The National Enquirer, as well as media across the globe in thirteen countries and at least seven languages.