Polyamory
Reid-created informational products and experiential learning experiences designed specifically for anyone interested in non-monogamy! From beginner to black belt, just click on the title to check these out…
The first educational DVD on polyamory ever, brought to you by non-monogamous "blackbelts" Reid Mihalko and Kamala Devi. Join Reid and Kamala for an informative, and very funny (yes, those are ninjas on the DVD cover in bed with Reid and Kamala!) tour of the secret relationship skills embedded in the acronym B.L.A.C.K.B.E.L.T.S.!
Watch Reid and Nina Hartley as they talk about polyamory and Reid's DVD…
Listen to over four and a half hours of tips, tools, tricks, resources and advice fromfive of the world's greatest experts on non-monogamy! Read the 44-page workbook compendium of notes, resources, and exercises to help you hone your polyamory skills!
Curious about this new "lovestyle" you're hearing a lot about called polyamory? With articulate and generous Relationship Specialists, LiYana Silver and Reid Mihalko, learn all you ever wanted to know (and probably a little bit more) about Polyamory: the movement for responsible non-monogamy that is opening up hearts and relationships in even the most unexpected of places.
Foundations of Free LoveWeekend Retreat
3-day relationship workshop exploring open relationships with Reid Mihalko and Kamala Devi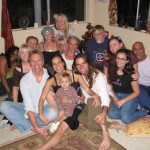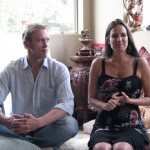 Whether you're new to the concept of non-monogamy or have been practicing open relationships for years, join world renowned relationship educators Kamala Devi and Reid Mihalko for three rewarding days of playful, deep and interactive exploration into the world of "Free Love."
Battling the 8-Armed Octopus of Jealousy!
4-Week Downloadable Podcast Series
Overcoming Jealousy by Understanding
and Taming Your Emotional Monsters
with Reid Mihalko
In this 4-call podclass program, designed as a follow-up to Reid's Day of Jealousy event, Reid will guide you through ideas, discussions and homework assignments designed to bring you into deep connection with your emotions and give you the tools to not only mitigate your jealousy, but tame it!
So you're interested in exploring polyamory or maybe you're already practicing open relationships… How do you tell whether or not someone you like or are dating is a good match for you? What do you look for? What should you avoid? What do you post online or tell people about yourself that will help you attract the right poly person or persons? What can you do when you're in love with someone who isn't a perfect fit? How do you know when your tough poly relationship is totally salvageable versus when you really need to jump ship? And when things look terminal, how can you end your relationships compassionately and with integrity?
90-Minute Seminar Recording
First, receive a copy of the lecture's octopus jpeg as a reference guide, then get an email with the download link for this humorous and informative, 90-minute lecture aimed just at helping poly-peeps get a tentacle… er, handle… on dealing with the Green-Eyed Monster! Only $12.95, with Reid's full, money-back guarantee! Register via Reid's secure shopping cart and be listening in minutes…
Download this delightfully funny, informative and FREE talk on poly relationship styles and how to determine whether a potential partner would be a good match for you. What is important to have in common when in a relationship? What traits and attitudes are an added benefit when they're different? Research suggests that being a "good fit" for one another is as critical, if not more so, than a romantic connection or "chemistry." Download this FREE hour long talk and enjoy!