Learn about Open Relationships from 5 of the Best of the Best in Polyamory!
Listen to over four and a half hours of tips, tools, tricks, resources and advice from five of the world's greatest experts on non-monogamy! Read the 44-page workbook compendium of notes, resources, and exercises to help you hone your polyamory skills!
Curious about this new "lovestyle" you're hearing a lot about called polyamory? With articulate and generous Relationship Specialists, LiYana Silver and Reid Mihalko, learn all you ever wanted to know (and probably a little bit more) about Polyamory: the movement for responsible non-monogamy that is opening up hearts and relationships in even the most unexpected of places.
Only $97 for all three calls and the workbook compendium!
Special Sale Price: $69!

LiYana, Reid, and their special guest poly experts will offer a fun, informative and easy primer on Polyamory:
Definitions and different ways to construct non-monogamous relationships
The elements that make Polyamory workable – and the common pitfalls that don't
Resources, books, and tools to proceed into the world of responsible non-monogamy, at whatever your preferred pace or interest level
Call 1: Polyamory 101 with special guest, poly expert, Tristan Taormino (author of Opening Up)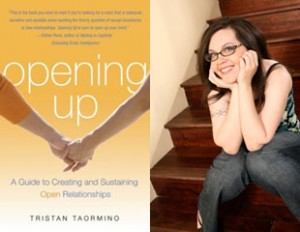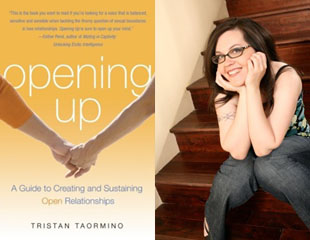 Sexpert and author of Opening Up: A Guide to Creating and Sustaining Open Relationships, Tristan Taormino joins Reid and LiYana in a practical and accessible (and sometimes snarky) conversation aimed at giving you an introduction to the world of polyamory, why people would choose open relationships over monogamy, and where to look for the best poly-relationship resources!
Call 2: Starting a Polyamorous Relationships with special poly expert, Robyn Trask of Loving More magazine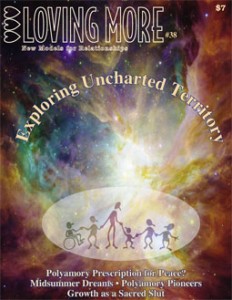 Managing director of the Loving More non-profit and Loving More Magazine, Robyn Trask joins the dynamic duo of Reid and LiYana for a humorous and insightful discussion about poly-dating, where and how to find people open to the idea of multiple relationships (even if you live in a small town in the middle of nowhere), and how best to start an open relationship from scratch so that it doesn't crash and burn immediately!
Call 3: Opening Up Your Current Relationship with Jenny Block (author of Open: Love, Sex and Life in an Open Marriage)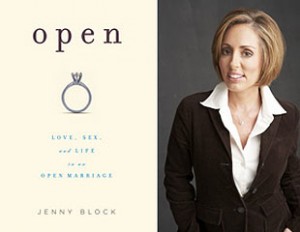 Author of Open: Love, Sex and Life in an Open Marriage, Jenny Block engages LiYana and Reid in a frank and funny conversation on how to open up a previously closed relationship (and how not to), the best tools and approaches for successfully transitioning from monogamy to poly without destroying your relationship, and what practical resources to use.
Download all three calls and listen in to actual questions from men and women callers looking to explore polyamory and what advice our poly experts had for them to try out in the laboratory of their real-world lives.
These podcasts are for men and women of all orientations and poly experience levels! Register now and be listening and reading along in minutes!