The Tantric Twitchies with and without the Woo-Woo!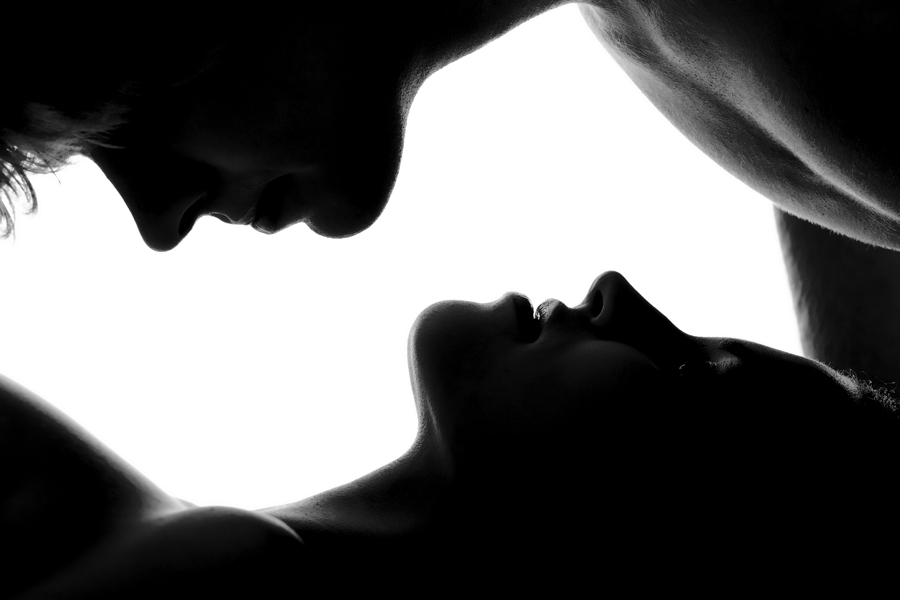 Expert sex educators, Monique Darling and me, bring our own unique perspective's from years of teaching inner inquiry, experiential exploration, and infinite curiosity into just how GOOD we can feel in our body. In this workshop you will learn about sex energy, resonance play, and creating safe space before and after an energetic connection. 3-hours of deep, playful, powerful exploration, self-discovery and energetic sex "geekery"
Remember that Cosmo magazine article that talked about how Tantra and breathing could give you explosive orgasms? How about the urban legend about Sting having sex for eight hour stints? Regardless of your tolerance for words like "chakras" and "yoni," there is a non New Agey way to understanding and incorporating ecstatic experiences into your bedroom routine that is fun, easy, and explosive. If you or a lover have ever experienced post-orgasmic spasms or "twitches" after lovemaking, or feelings of heat and tension in your lower back, hands, neck or throat… You might be more energetic in your sex life than you think! And if you've never experienced those things but would like to, you might be pleasantly surprised how easily energetic sex is to grasp and play with.
Come join us for a unique evening of exploration around such topics as:
What are Chakras? What is energy sex?
Would you like to expand the range of your ENERGETIC sexual experience?
Turn YOUR life into an orgasmic playground that doesn't have to look anything like "sex"…
Learn to get in touch with your own energetic field, manipulate it, and turn it into a powerful source of connection and bliss.
Discover how and where to touch another to tune into, access, tease and play with their erotic energy, the energy of two people, or the energy of a entire group!
Tap into the energy of all 7 major chakra's by yourself, with a partner, or in a group
Discover the differences in "taste" between energetic orgasms from chakra to chakra
Let us show you our tools, tips and tricks for unlocking your stuck sexual energy
AND of course be shown and get to play with Monique's Infamous creation… the "Heart Fuck!"
You will also be introduced to:
Reid's particular views on how sexual energy "behaves" and how it "works," as well as ways you can begin accessing more energetic awareness in the bedroom
What Kriyas ("the twitchys") can look like and what to do when you or a lover experiences them
Three possible approaches for engaging sexual energy and expanding it when exploring energetic sex with a partner or solo with yourself
Simple breathing and "presence" techniques to build up energetic awareness
How to use "pressure play" and where so you can help unlock and activate points on your lover's body to augment energetic experiences during love making
A few advance tips and tricks that will make you smile and your partner moan regardless of whether "the twitchys" happen or not!
The evenings will be filled with demonstrations, some hands on experiential learning (optional and low key), and really FUN theory that you can take home and impress your friends and loved ones. This event is intended to be sensual, and energetically sexual, but not physically sexual. As such it is a clothing required event. All playful activities and exercises will be guided and are optional, and you can do the entire workshop by yourself or with a partner or in groups. You may also observe the entire workshop without any active participation.
This workshop is Rated-PG13/R, will feature frank (and humorous!) language, fully-clothed demonstrations, and participation is not required. Please bring all your questions and a notebook!
Bring a partner, find a partner there, switch partners, or experience the course on your own. Many options will be offered to support each individual experience.
Doors open at 6:45PM and the workshop will begin promptly at 7PM
HOW MUCH DOES IT COST? $35 per person. $60 per pair. ($40/70 at the door)

Please Reserve your spot HERE: https://www.eventbrite.com/e/sexual-energetics-workshop-co-ed-part-2-tickets-11222943125

Space is limited! This class will sell out, fyi. Get your tickets ASAP!
Please Join us for three nights of juicy events…
Monday April 28 7-10PM
Sexual Energetics Workshop (Co-ed) Part 2
https://facebook.com/events/436747509793396/

Tues April 29 7-10PM
Night of Intimacy : Sacred Path of Honoring the Goddess
https://www.facebook.com/events/777409355605011/

Wed April 30 8:00pm-1:00am
Play Party Bliss with Monique and Sabrina (sadly, no Reid, fyi)
https://www.facebook.com/events/1440881316158106/1440891656157072/
About Your Facilitators:
Reid Mihalko of ReidAboutSex.com helps adults create more self-esteem, self-confidence and greater health in their relationships and sex lives, no matter what their self-expression of those happen to be.
From his rated-PG/PG-13 workshops (Cuddle Party, Speed-Flirting) to the rated-R (Iron Slut Sex Educator Showdown) to his explicit, NC-17 rated, Show-N-Tell sex education workshops (where audiences get to watch, take notes, and ask questions), Reid's workshops have been attended by close to 30,000 individuals from myriad walks of life, orientations, relationship styles, countries and religions. Known for his charisma, wit and emphasis on integrity, Reid travels the country teaching, coaching, consulting and collaborating on fulfilling his mission: Create more self-esteem, self-confidence and health for adults in and out of the bedroom.
Reid has been a featured speaker at dozens of conferences on relationships and sexuality and is a sought-after presenter and teacher at colleges and sex positive stores across the country.
Reid has been a writer and producer on a number of films and television projects about sex and relationships, and appears regularly in the media. He has also appeared on the Emmy award-winning talk show Montel, Fox News, VH1's Scott Baio is 45 and Single, Showtime's Penn & Teller's Bulls**t!, Canada's The Sex Files and SexTV, and the short-lived Life & Style, on NPR, Sirius' Maxim Radio and Cosmo Radio, and in Marie Claire, GQ, Details, People, Newsweek and The National Enquirer, as well as media across the globe in thirteen countries and at least seven languages.
Follow Reid twittering as @ReidAboutSex.
Monique Darling, San Diego, CA, Authenticity and Vulnerability Coach, is the founder of Juicy Enlightenment which provides workshops and experiential play-shops in the art of Tantra, Compassionate communication, and conscious loving. She has studied and taught with renowned Tantra teachers and extraordinary workshop facilitators since 1990 and is a certified Cuddly Party Facilitator. She has been featured on TLC and The Dr's and has been interviewed by magazines across the USA. Monique is dedicated to empowering others utilizing her vast repertoire of cutting-edge teachings. She specializes is helping others reclaim their power and natural sensuality by transmuting fear and repression into courage, self-love and freedom. She guides from a place of understanding and her natural exuberance is infectious! She is available for private sessions, experiential workshops and Cuddle Parties. Learn more about Monique by going to JuicyEnlightenment.com