Catch Reid and Tristan Geeking Out On All Things Polyamory and Safer Sex!
Tune in or download to listen what Reid has to say and what Tristan has to ask about polyamory, non-monogamy, open relationships, safer sex and black belt-level communication skills on Tristan's new radio show, Sex Out Loud!
Listen LIVE every Friday

at 5:00 pm PST/8:00 pm EST

Call in to talk to Tristan and her guests: 866-472-5788
Reid's show airing Sept 14th, 2012 – Missed it? Download it below!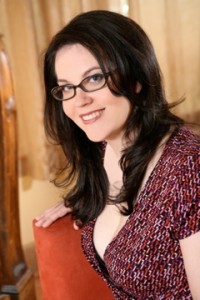 About Sex Out Loud: Join award winning author, speaker, sex educator and filmmaker Tristan Taormino as she explores the world of sexuality from every angle on her radio show Sex Out Loudâ"¢ on the Variety Channel of the VoiceAmerica Talk Radio Network. Tristan will interview leading authors, educators, artists and icons and give you an uncensored, inside look at alternative sexual practices and communities. She'll delve into topics from the popular to the taboo, including sex education and sexual health, erotic fantasies, BDSM, non-monogamy, the adult industry, and more (see a list of guests and show topics). Tristan will answer your questions on the air and share her 15 years of experience and honest, down to earth, sex-positive advice. Open your mind and expand your erotic horizons.
Download the VoiceAmerica App for your iPhone, Android, or Blackberry