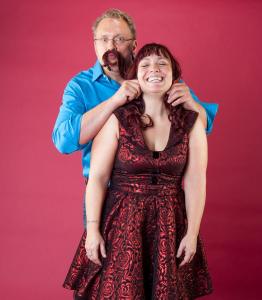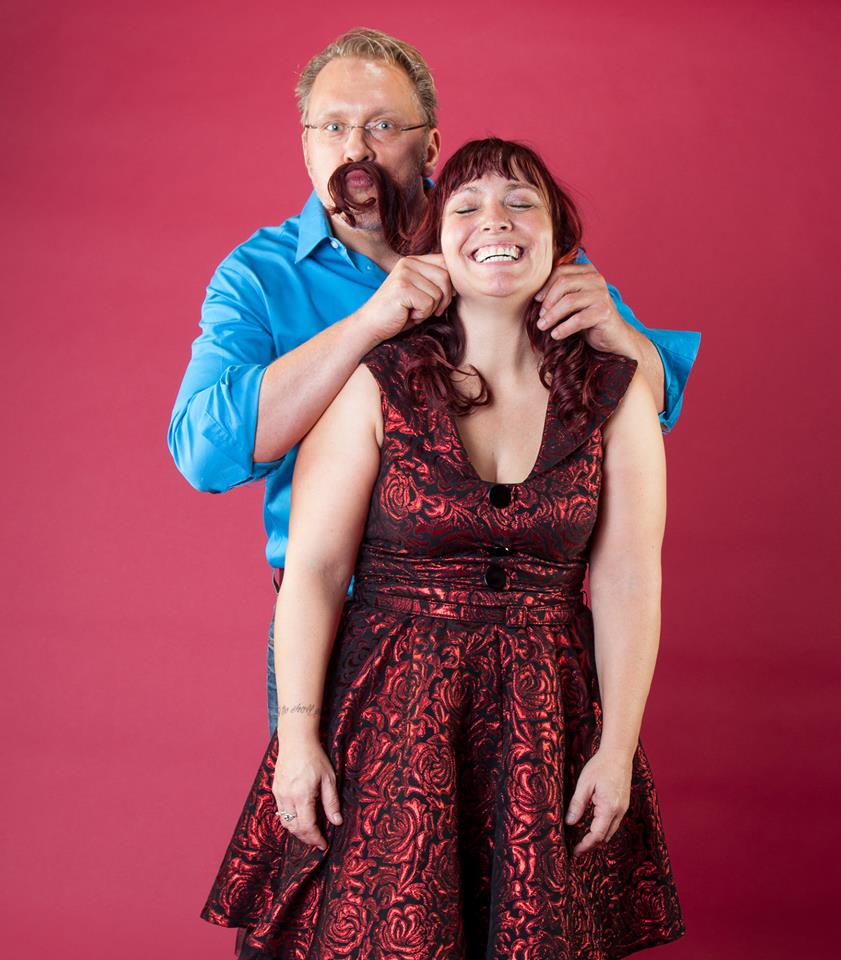 Reid & Monique are back in Oakland for a day of fearless relating and a night of playing in the energetic field Saturday March 12th! Join us for both events!
FEARLESS RELATING ONE DAY INTENSIVE 10:30-5:30PM
Are you ready to take an intensive based on FEARLESS RELATING with two of the most dynamic relationship geeks on the planet today? Come blow your mind and open your heart with Vulnerability Diva Monique Darling, and Sex and Relationship Expert Reid Mihalko.
If you could have anything, do anything, what would you choose? What do you really want? What is keeping you from having it? Is someone else better qualified? Better looking? More financially stable? Do you have "problems"? What if every limit you have, every chain that binds you, is only there because you believe it is? What if the limits disappear, the chains dissolve? Your life is alive with an abundance of possibilities, opportunities, and potential all you have to do is be willing to say "yes".
So much of the fear and hesitation in life comes not from the self, but from fretting about what others may think, what they will say, or to whom they might share it with afterwards rather than being able to enjoy the moment. Another set of fears come from passed-down beliefs that we accept without questioning them.
What if you could make decisions and follow your heart, follow your body and your desires without worrying about what others thought? What if you were fearless in relating — first, to yourself and then, to others?
We all have feelings of ferocity and tenderness, but we must feel safe in order to be vulnerable and intimate with each other. Part of that safety is being confident in our own ability to say 'NO' and take a stand for our boundaries. Only then can we play in the realm of our true 'HELL YES!'
Come join us for a unique day of exploration around such topics as:
How do we establish boundaries and create safe space for ourselves to explore with others?
Shifting paradigms from blame, shame, guilt & judgement, to love, acceptance, understanding and presence.
Factors that promote or inhibit intimacy
The power of no and boundaries (understand why your "no" says more about you than your "yes")
In this workshop you will learn, play, and practice:
To ask for what you want, skillfully, without attachment to the response
To honor, respect, and be grateful for the answer "no", and still be hopeful for the answer "yes"
To be honest and vulnerable about your wants and desires without shame, without deflection, without armor
To hold space for someone who has not yet learned these skills
To own your fears, instead of them owning you
To not be afraid to be the one who loves the most
To learn to be even more vulnerable when you want to isolate or close down
To release shame and haunting memories
Modalities of communication: verbal and non verbal
Communication skills to ask for what you want and how to avoid past relationship mistakes
A few of Reid's and Monique's "black belt" relationship tips and tricks
You will gain tools and leave with the ability to relate with everyone in your life with more ease, grace, and blissful contentment from your own center.
Then, let Monique Darling, Consent Geek Extraordinaire, lead you through all of the tools, tips, tricks and how to uplevel the questions you are asking yourself and others to truly be able to find and live from your own "Hell Yes"!! Monique has been leading Cuddle Parties (just facilitated her 346th) all over the country, which are 3 1/2 hours of practicing this concept.
How amazing would it be to live life offering every "no" without apology and every "yes" without being ashamed? Learn that it really isn't about anyone else, it's about tuning in and taking care of you, and then you can relate with ease and joy with others, wherever they are at.
Learning better sexual technique will boost your sexual self-confidence, raise your self-esteem, and make you more confident and competent in sex and love! Being THAT kind of person is attractive in AND out of the bedroom! Part of the intensive will cover how to increase your sexual self-confidence ten-fold and start becoming a more attractive, self-expressed and fearless person in all your relationships!
Through no nudity, interactive, hilariously "edutaining" demonstrations, you will learn:
How to use fantasy to turbo-charge a lover's orgasm
How to listen to your partner's body in bed
How to create your own "sexual positions decoder ring" so you naturally "think" about lovemaking in an exciting, Kama Sutra way
Understanding how to expand our own sexual energy and our PLEASURE Body
Opening to Full Body Energy Orgasms
The different stories you and others are telling about your sexual identity
And still more!
Come with an open heart and a willingness, a longing, to bring your stories into the light, so that they can stop you running away from your shadow.
There will be times, throughout the day, when the atmosphere will be sensual and energetically sexual. All activities and exercises will be guided and are always optional. You can participate in the workshop solo, with a partner and in small groups. All participants are asked to practice with each other, or by oneself, in whatever manner supports you best. Many options will be offered to support each individual experience.
So say 'HELL YES' to discovering 'YOU'!!
DATE: Saturday Mar 12, 2016
TIME: 10:30am-5:30pm
LOCATION: Fruitopia, 1080 23rd Ave, Oakland, CA
COST: $99 / person OR be one of the first 3 to sign up and get it all for $69
RSVP TO SAVE YOUR SPOT: HERE! Please RSVP online as we often sell out!
ENERGETIC PLAY PARTY BLISS 7:30PM-11:30PM
YOU HAVE REPEATEDLY ASKED FOR THIS CLASS IN THE BAY AREA; IT HAS RETURNED!!
Join Reid Mihalko and Monique Darling for an explosive 4 hours of playing in the energetic field!!!!
We will begin the evening with one hour devoted to getting everyone on the same page about energy play resonance style……where we will cover many topics including…..
Would you like to expand the range of your ENERGETIC sexual experience and turn YOUR life into an orgasmic playground that doesn't have to look anything like "sex?"
You will learn to:
Use pleasure to reset the central nervous system
Claim your right to sexual pleasure and passion
Collect and harness energy and how to playfully move it through your body.
Get in touch with your own energetic field, manipulate it, and turn it into a powerful source of connection and bliss.
Discover how and where to touch another to tune into, access, tease and play with their erotic energy, the energy of two people, or the energy of a entire group!
Tap into the energy of all 7 major chakra's by yourself, with a partner, or in a group
Discover the differences in "taste" between energetic orgasms from chakra to chakra
Play with gender fluidity from the place that we are all "just energy" and we have both an energetic pussy and cock and get to play with both?
We will also do a chakra clearing meditation that will help your energy flow more freely!
Let us show you our tools, tips and tricks for unlocking your stuck sexual energy AND of course be shown and get to play with Monique's Infamous creation… the "Heart Fuck!"
Bring a partner, find a partner there, switch partners, or experience the course on your own. Many options will be offered to support each individual experience.
After we lead you through many fun exercises then we will open up a safe container to get to practice and play together.
Next up, let us lead you through a welcome circle where a room full of strangers slowly opens up and winds up on the same page, having the opportunity to be seen, heard, and understood in ways maybe you have never even imagined!!
What is Play with a capital "P"?
Play with a capital "P" is whatever it means to you. You are invited to co-create whatever feeds your soul. Participation (also with a capital "P") can mean many things and voyeurs are as warmly welcomed as the most actively engaged. It's a sensual space where participants are encouraged to explore themselves and others in ways that are stimulating, nurturing, exciting, safe and FUN!
This is the Play party you want to come to if you've never been AND this is the Play party you want to come to if you want to experience how to take generating safe play space for you and your loved ones to the next level.
This Party will dive deep into the realms of the energetic, we encourage you to wear your most outrageous and sexy underwear, as this event will be playful, sensual, and energetically "sexual" but undies will stay on for the evening.
Let Monique, and Reid energetic experts, open and hold a sweet container where you can explore all aspects of an "energetic sex" playground you have ever imagined…..
We will close with a very rich closing circle…
DATE: Saturday Mar 12, 2016
TIME: 7:30pm-11:30pm
LOCATION: Fruitopia, 1080 23rd Ave, Oakland, CA
COST: $35 / person OR $60 / couple
RSVP TO SAVE YOUR SPOT: HERE! ALL Energetic Play Parties Have Sold Out, so get your tickets early!!!
ABOUT YOUR FACILITATORS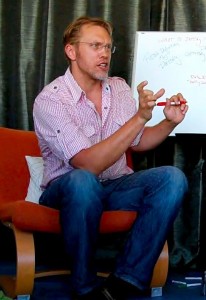 ABOUT REID: America's favorite sex geek, Reid Mihalko of ReidAboutSex.com and Relationship10x.com helps adults and college students create more self-esteem, self-confidence and greater health in their relationships and sex lives using an inspiring mixture of humor, keen insight, and comprehensive sexual health information.
Reid frequently speaks at colleges and universities on sexual assault prevention and healthy relationship skills, and regularly appears in the media sharing his views on consent, dating, and shame-free sexuality.
Reid's workshops and college lectures have been attended by close to 50,000 men and women. He has appeared in media such as Oprah's Our America With Lisa Ling on OWN, the Emmy award-winning talk show Montel, Dr. Phil's The Doctors on CBS, Bravo's Miss Advised, Fox News, in Newsweek, Seventeen, GQ, The Washington Post, and in thirteen countries and at least seven languages.
Reid is also founder of Sex Geek Summer Camp and Sex Geek School for Gifted Sex Geeks which help sex educators learn valuable business skills that allow them to reach more people, transform move lives, and make a better living as sexperts.
Follow Reid on Twitter and Facebook and YouTube.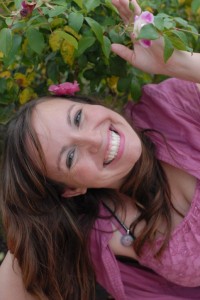 ABOUT MONIQUE: Monique Darling, workshop facilitator extraordinaire has led over 800 workshops in the past 5 years. She is the founder of Juicy Enlightenment an organization dedicated to empowering people who are questioning the assumptions of how their life should be and to offering tools for self expression that create trust, inner knowing and wisdom to enjoy the life they have. Monique has been featured on TLC and The Dr's as well as various radio shows, podcasts and magazines across the USA. She specializes in helping others reclaim their power and natural sensuality by transmuting fear and repression into courage, self-love and freedom. Her primary purpose is helping folks bring out their vulnerability, energetic embodiment and fearless relating.She guides from a place of understanding and her natural exuberance is infectious! She is available for private sessions, experiential workshops and Cuddle Parties. Learn more about Monique by going to juicyenlightenment.com or track her whereabouts at whereintheworldismoniquedarling.com