Join Cuddle Party founder Reid Mihalko and Cuddle Party Facilitator Monique Darling for an official Cuddle Party experience!
Cuddle Party is a 3 1/2 hour workshop experience where participants engage in communication exercises, explore touch in a non-sexual space, experience personal exploration and intimacy, and have fun with like minded friends from the community.
Nurturing and consensual loving touch is good for maintaining healthy blood pressure, a strong nervous system and a balanced emotional health. One's ability to connect with and develop greater trust in others is emphasized during the group exchanges during Cuddle Party's. Self-care is a cornerstone of Cuddle Party experience.
As seen on CBS's the DR'S – thedoctorstv.com/videolib/init/6154
Cuddle Party is a formal, non-sexual event that offers participants an opportunity to explore intimacy with like-minded others. In a relaxed environment, that upholds personal boundaries and maintains a professional atmosphere, at all times, one is encouraged to engage in communication and touch, in a non-threatening, share-affirming environment.
Cuddle Party is a holistic, social environment, that attracts fascinating people from all walks of life. It provides a special and unique opportunity for connection, learning and growth. Come cuddle with us!
About Cuddle Party from Monique:
I have facilitated 100"²s of Cuddle Parties. I am as passionate about the Cuddle Party experience today, as I was the first one, over five years ago. YES! It helped me reclaim my voice and I am passionate about helping others do the same.

Cuddle Party experiences teach participants, they alone create their own safety container. How did it change my life? When I was growing up and received a NO, it felt like I was being rejected. The result was my emphasis on being nice, being lovable and being unconditionally available. The profound learning came when I realized my unyielding YES's became a subconscious inability to trust another person's YES, without their own personally vocalized NO!

I am very appreciative and honored by the courage shown by those who have clear boundaries, and an ability to voice their YES and NO decisions without guilt, shame or fear. It gives me the confidence to ask for what my own heart desires, instead of censoring myself, knowing the receiver of my request has the voice and courage to embrace or withdraw, based on their own perimeters. "Thank you for taking care of your self"
IMPORTANT CUDDLE PARTY NOTES:
BRING: Comfortable PJS, Blankets, Pillows and any kind of soft fluff to enhance your experience.
PLEASE BE ON TIME: Make certain to account FOR TRAFFIC AND PARKING.
The opening Welcome Circle is for introductions and to go over the rules of Cuddle Party. This is an important aspect of the Cuddle Party experience and creates a safe container for all participants. It is essential that everyone be on time.
Date: Sat night, June 15th
Time: 6:30-10pm
Location: San Luis Obispo, CA – Exact location upon registration.
Cost: $30
Tickets: Love Exchange
 Experience More Reid
Thurs, June 13th: Reid Mihalko's Full Body Kiss

Fri, June 14th: Energetic Sex Introductory Evening (Catch Up) in SLO–June 14th!

Sat, June 15th: Monique and Reid's Energetic Sex Practicum and Playground PART 2! June 15th!

Sat Night, June 15th: Official Cuddle Party with founder Reid Mihalko (SLO)–June 15th!

Sun, June 16th: Got Vulnerability? Comunication, Authenticity & Vulnerability 101–June 16th!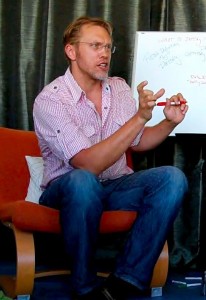 About Reid:  Reid Mihalko of ReidAboutSex.com helps adults create more self-esteem, self-confidence and greater health in their relationships and sex lives, no matter what their self-expression of those happen to be.
Reid has appeared on Oprah's Our America With Lisa Ling on OWN, the Emmy award-winning talk show Montel, Dr. Phil's The Doctors on CBS, Bravo's Miss Advised, Fox News, in Newsweek, Seventeen, GQ, People, Details, Marie Claire, The National Equirer, The Washington Post, on VH1's Scott Baio is 45 and Single, Showtime's Penn & Teller's Bulls**t!, Canada's The Sex Files and SexTV, and the short-lived Life & Style, on NPR, Sirius' Maxim Radio, Playboy Radio and Cosmo Radio, and in thirteen countries and at least seven languages.
To date, Reid's workshops and lectures have been attended by close to 40,000 men and women.  Reid has been a featured speaker and keynote at dozens of conferences on relationships and sexuality and is a sought-after presenter and teacher at colleges and sex positive organizations across the country.  Reid has also been a writer, producer and behind the scenes consultant on a number of films and television projects about sex and relationships.
Follow Reid twittering as @ReidAboutSex.  Like and subscribe to his Facebook page, Facebook.com/ReidAboutSex!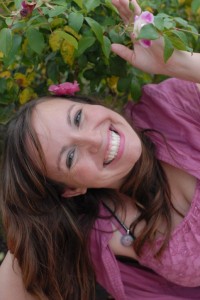 ABOUT MONIQUE: Monique Darling of DivineInterludes.com is dedicated to empowering people who are questioning the assumptions of how their life should be; and to offer tools for self expression that create trust, inner knowing and wisdom to make the life they want. It's a lot of hard work, but it's the kind of work that makes life easier.
Since 1990, Monique has felt the calling to learn from some amazing teachers including Wayne Dyer, Matt Kahn, Reid Mihalko, WhiteBear, Shawn Roop, ABDY, Kamala Devi, and Scott Catamas to name a few. She has through workshops, courses, and client sessions, experienced how spirit/love moves through her using intuition, touch, play and emotional release in helping people embrace the truth of their divinity.
Her specialty is transmuting fear and repression into courage, love and freedom to express truth in ways that nourish all.
She is devoted to helping YOU uncover your magnificence!!! To empower YOU, who dream of something more, to awaken further and discover it is within you. You have all the answers, let her help you remember the questions.