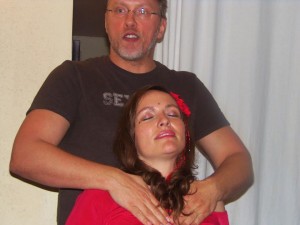 Missed Part 1, want to take Part 2, and looking for a way to do both? Look no further…
Join sex and relationship expert Reid Mihalko of ReidAboutSex.com and Divine Interludes' Monique Darling in Woodside, California, for a mini, 3-hour "make-up"/introductory Part-1 so you can take the 6 hour Part-2 practicum the next day!
For those of you who want to take Part-2 and need to take Part-1, or are looking to review Part-1…Your prayers have been answered!
In this 3-hour, "make-up" intensive designed to prepare your skills and get you up to speed for the 6-hour Part-2 happening the next day, you will:
Learn Reid's underlying principles and approaches to playing with energy from the sexual to the sublime.
Be shown Monique's tools, tips and tricks for unlocking your stuck sexual energy and turning life into an orgasmic playground that doesn't have to look anything like "sex"…
Learn to get in touch with your own energetic field, manipulate it, and turn it into a powerful source of connection and bliss.
Discover how and where to touch another to tune into, access, tease, and play with their erotic energy, the energy of two people, or the energy of an entire group!
Tap into the energy of all 7 major chakra's by yourself, with a partner, or in a group.
Discover the differences in "taste" between energetic orgasms from chakra to chakra.
Be given techniques to keep your energy "clean" and ways not to be "clingy" or "creepy" with your energy.
Understand how to take care of your physical body when your orgasmic body doesn't want to stop and keeps moving more and more ecstatic energy!
Expand the range of your sexual experience AND your ability to articulate it to "muggles" who've never felt their Kundalini twitch or tapped into their own ecstatic potential!
With all the focus on holistic practices to weave the body, mind and soul, it's rare anyone actually talks about the nuts and bolts of sex and how they apply to our various practices.
This workshop is Rated-PG13/R, will feature frank (and humorous!) language, fully-clothed demonstrations, and participation is not required.  Please bring all your questions and a notebook!
Bring a partner, find a partner there, switch partners, or experience the course on your own.  Many options will be offered to support each individual experience.
Date: Friday night, June 21th
Time: 7:00-10pm
Location: Skywood Temple, Woodside CA Exact location upon registration.
Cost: $30.00
Tickets: Love Exchange
Experience More Reid…
Thurs, June 20th: Healing Sexual Shame By Asking For What You Want AND Flirting-101

Fri, June 21st: Energetic Sex Introductory Evening

Sat, June 22nd: Monique and Reid's Energetic Sex Practicum and Playground PART 2!

Sat Night, June 22nd: My First Play Party Practicum

Sun, June 23rd: Communication Mastery~How to Say What's Not Being Said!

Sun afternoon, June 23rd: Energetic Sex Practicum/Playday Woodside!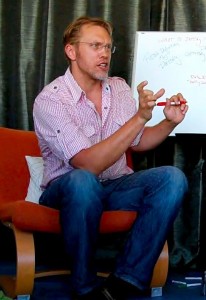 About Reid:  Reid Mihalko of ReidAboutSex.com helps adults create more self-esteem, self-confidence and greater health in their relationships and sex lives, no matter what their self-expression of those happen to be.
Reid has appeared on Oprah's Our America With Lisa Ling on OWN, the Emmy award-winning talk show Montel, Dr. Phil's The Doctors on CBS, Bravo's Miss Advised, Fox News, in Newsweek, Seventeen, GQ, People, Details, Marie Claire, The National Equirer, The Washington Post, on VH1's Scott Baio is 45 and Single, Showtime's Penn & Teller's Bulls**t!, Canada's The Sex Files and SexTV, and the short-lived Life & Style, on NPR, Sirius' Maxim Radio, Playboy Radio and Cosmo Radio, and in thirteen countries and at least seven languages.
To date, Reid's workshops and lectures have been attended by close to 40,000 men and women.  Reid has been a featured speaker and keynote at dozens of conferences on relationships and sexuality and is a sought-after presenter and teacher at colleges and sex positive organizations across the country.  Reid has also been a writer, producer and behind the scenes consultant on a number of films and television projects about sex and relationships.
Follow Reid twittering as @ReidAboutSex.  Like and subscribe to his Facebook page, Facebook.com/ReidAboutSex!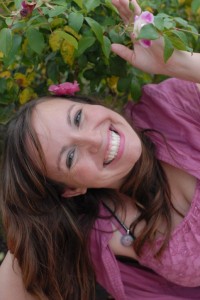 ABOUT MONIQUE: Monique Darling of DivineInterludes.com is dedicated to empowering people who are questioning the assumptions of how their life should be; and to offer tools for self expression that create trust, inner knowing and wisdom to make the life they want. It's a lot of hard work, but it's the kind of work that makes life easier.
Since 1990, Monique has felt the calling to learn from some amazing teachers including Wayne Dyer, Matt Kahn, Reid Mihalko, WhiteBear, Shawn Roop, ABDY, Kamala Devi, and Scott Catamas to name a few. She has through workshops, courses, and client sessions, experienced how spirit/love moves through her using intuition, touch, play and emotional release in helping people embrace the truth of their divinity.
Her specialty is transmuting fear and repression into courage, love and freedom to express truth in ways that nourish all.
She is devoted to helping YOU uncover your magnificence!!! To empower YOU, who dream of something more, to awaken further and discover it is within you. You have all the answers, let her help you remember the questions.