An Outrageous Evening of Safer Sex Info and XXXtreme Sex Education with Reid Mihalko
Feel a little intimidate or embarrassed by the idea of adult toys? Do you think deep throating is impossible to learn? Perhaps your asking yourself, "Dental dams? What the heck are dental dams!?"
Let's face it, most people want to feel confident in between the sheets and our culture does a horrible job educating us on being sexually savvy. Worse, when it does, sex education often feels like going to the dentist.
That was, until now…
Join world renowned sex and relationship expert Reid Mihalko of ReidAboutSex.com for an outrageously informative, irreverent and hilarious evening of NC-17, adult education and erotic demonstration.
In this 2-hour workshop, you will learn…
The ins and outs of dildo use
What a dental dam is and how to use one
How to deep throat and how to teach your lovers!
Great tips for oral sex on men and women
The basics of safer sex and how to negotiate safer sex with ease
If you (or your partners) think "prophylactic" is the name of a Star Wars character, get your butt to this workshop!
If you think you want a dildo or want to upgrade on the one you already have, if you don't have a clue where to start or which one is right for you or your lover… If you think that deep throating is only for porn stars or that dental dams are just for the dentist's office… Then Reid's Dildos, Dental Dams and Deep Throating is for you!
This is a two-hour, co-ed workshop for all sexual orientations, identities, and relationship statuses. This workshop includes some live, partially nude demonstrations, explicit language and lots of laughter. No participation or nudity required by participants. No one under 18 admitted. RSVP required. Bring a notebook, watch, and ask questions!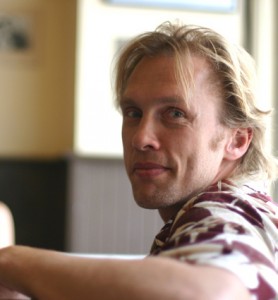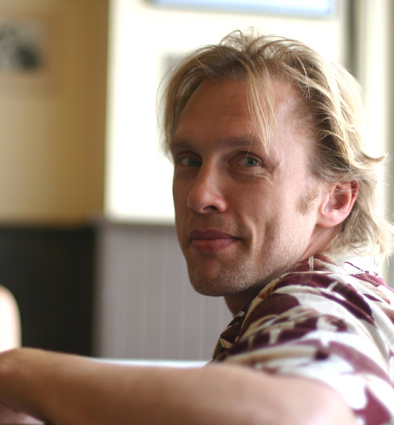 ABOUT REID: Reid Mihalko of ReidAboutSex.com helps people create more self-esteem and greater health in their relationship and sex lives, no matter what their self-expression of those happen to be.
Reid has worked with thousands of individuals from myriad walks of life, orientations, relationship styles, countries and religions. Known for his charisma, wit and emphasis on integrity, Reid travels the country teaching, coaching, consulting and collaborating. He has been a writer and producer on a number of films and television projects about sex and relationships, and appears regularly in the media.
Reid has been a featured speaker at dozens of conferences on relationships and sexuality. He has also appeared on the Emmy award-winning talk show Montel, Fox News, VH1's Scott Baio is 45 and Single, Showtime's Penn & Teller's Bulls**t!, Canada's The Sex Files and SexTV, and the short-lived Life & Style, on NPR, Sirius' Maxim Radio and Cosmo Radio, and in Marie Claire, GQ, Details, People, Newsweek and The National Enquirer, as well as media across the globe in thirteen countries and at least seven languages.