2016's Sexual Freedom Video and Blog Scholarship Winners (and Runners-Up) are….
We held a contest to promote Sexual Freedom, the Woodhull Alliance's Sexual Freedom Summit and Sex Geek Summer Camp. Why? So we could celebrate, not just America's upcoming Independence Day this 4th of July, but the idea of sexual freedom as a basic human right for all!
This year, it was really, truly hard to choose 2 winners from the amazing, diverse, and vulnerably thoughtful videos and blog posts that were submitted.
Thank you, each of you amazing Sex Geeks out there, for making the time to jump in front of your cameras and keyboards and share why sexual freedom is important to you and to the world. Your words touched my heart and further inspired my mission!
Special side note: Thank you, those of you, who submitted private videos to us, sharing how inspired you were by the contest but asking us not to make your videos public because of privacy needs. That kind of action taking and vulnerability was completely unexpected and moved me greatly.
Whom ever you are… I hope to meet each of you face to face one day. Thank you, again, for helping promote awareness of Woodhull Alliance's amazing mission and work, as well as upping the excitement for this year's Sex Geek Summer Camp!
That said…
This Year's Winner of the Woodhull Sexual Freedom Summit Scholarship is:
Heather Elizabeth!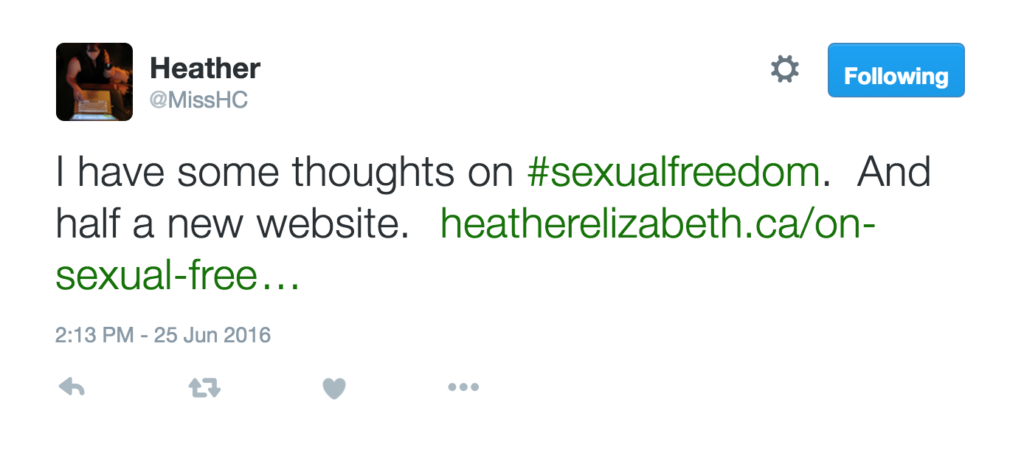 This Year's Winner of our Sex Geek Summer Camp Scholarship is:
Frenchie Davis!


Congratulations, Elizabeth and Frenchie! And a huge "Well done! Woot!" to everyone who participated and who made 2016's judging process truly difficult with so many powerful entries. I know it takes courage and generosity to share about such a personal subject and put yourself out there for the world to see. And, as I'm sure you'll see below, when we talk about Sexual Freedom, we all end up winning!
Our amazing contest runners-up (In random order)…
Watch the videos, read the blog posts, and PLEASE SHARE with the world… 🙂
Eleanor O'Brien's Video:
Kassandra Lovett's Video:
Ms Rebel Saint's Blog Post: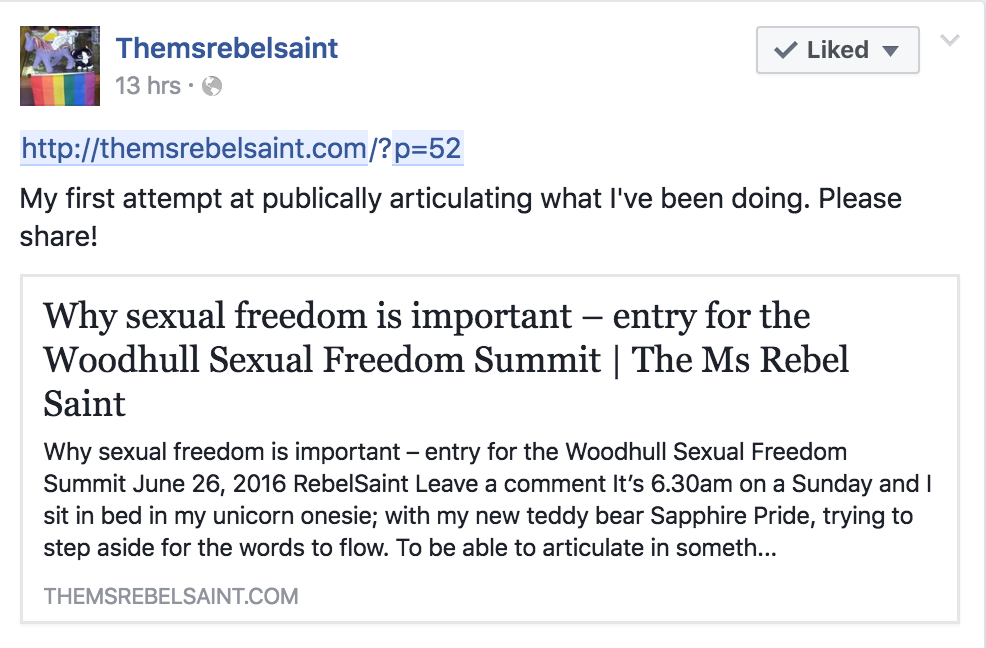 Christy Dickinson's Video:
Heather Elizabeth's Blog Post: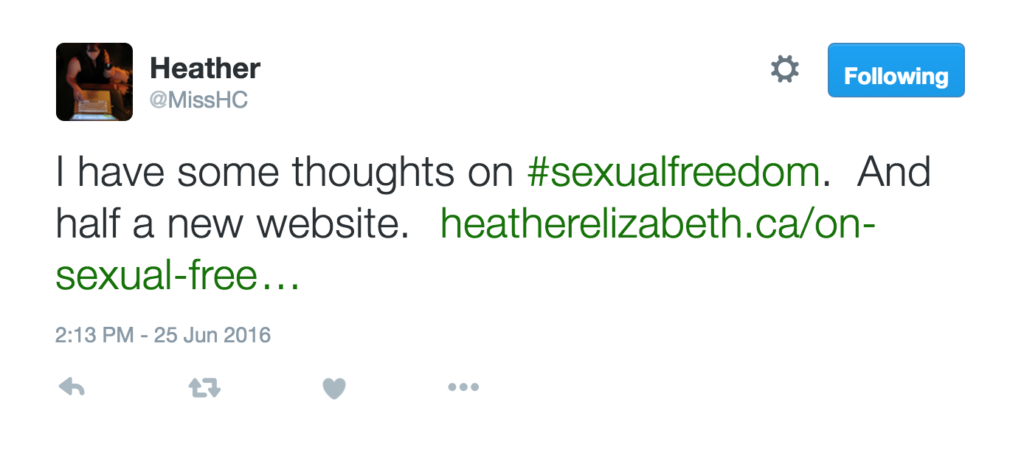 Dr. Yoni Alkan's Video: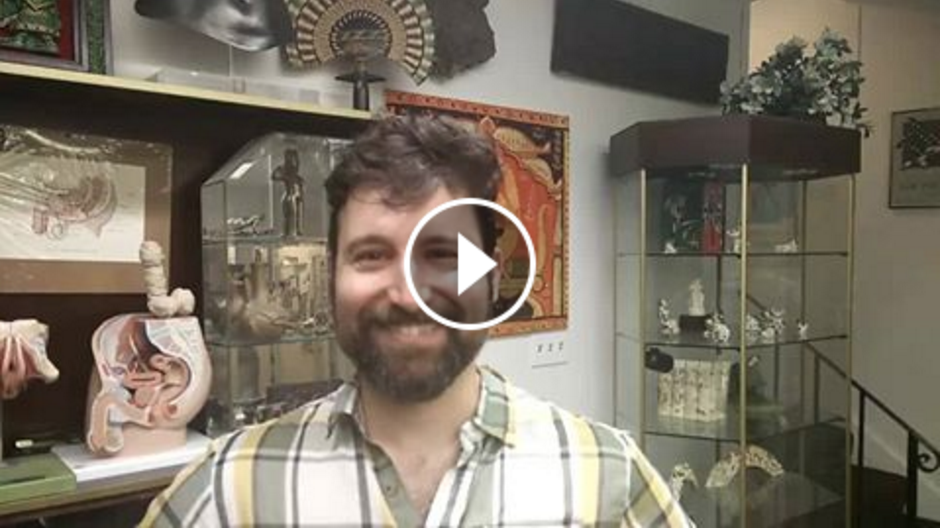 Serena Anderlini-D'Onofrio's Blog Post: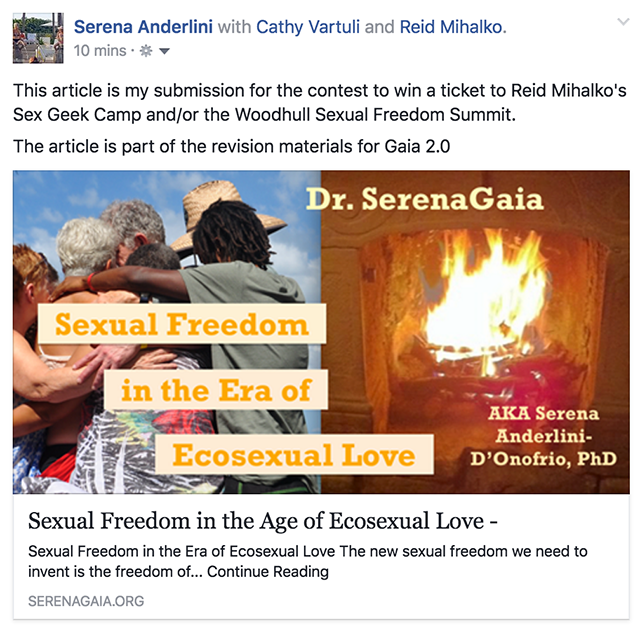 Jupiter Slut's Video:
Magadalena's Blog Post: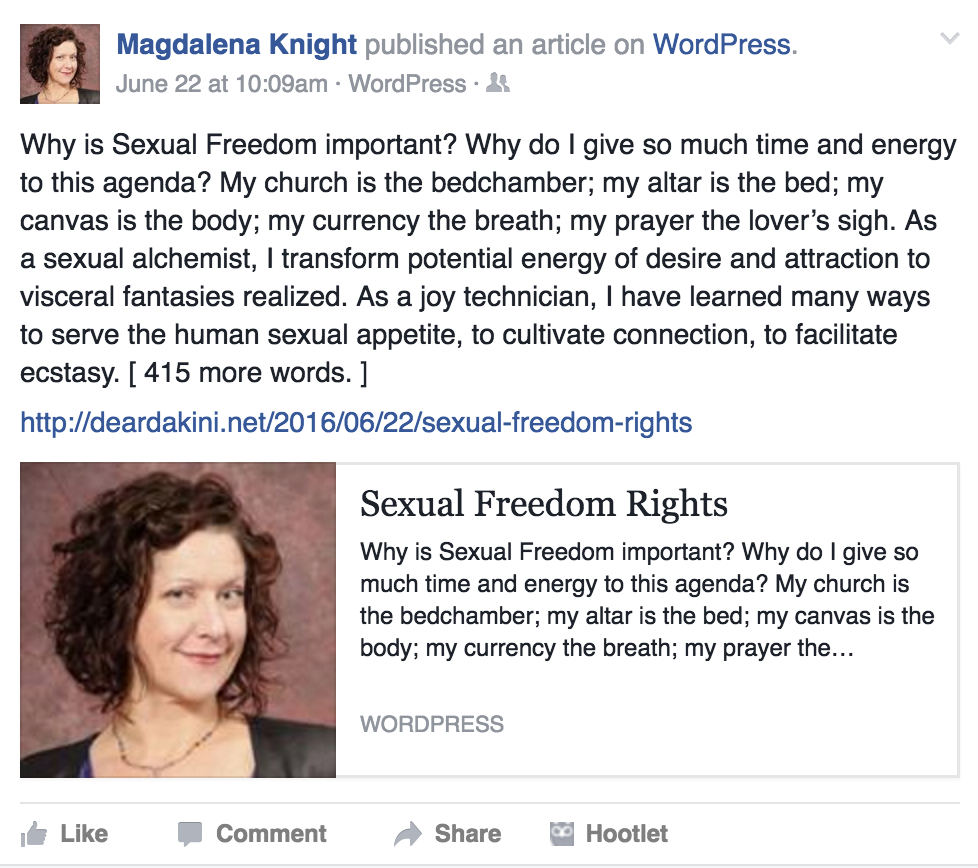 Josh's Blog Post:
Coming Soon…
Kathy Anderson's Video:
Coming Soon…
Jimanekia Eborn's Video:
William Umbaugh's Blog Post:

 Interested in Attending Woodhull's Sexual Freedom Summit?
CLICK HERE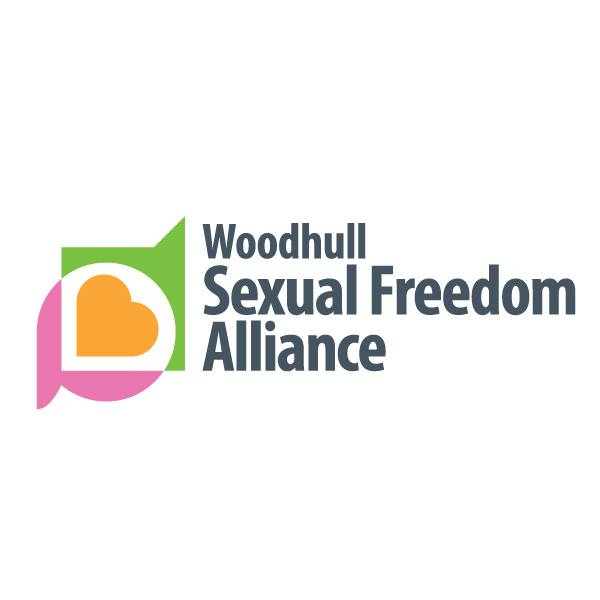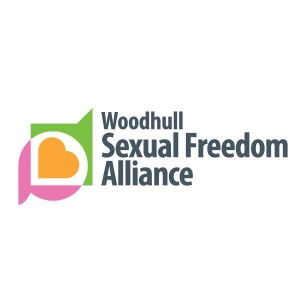 Interested in Attending Sex Geek Summer Camp?
CLICK HEREÂ