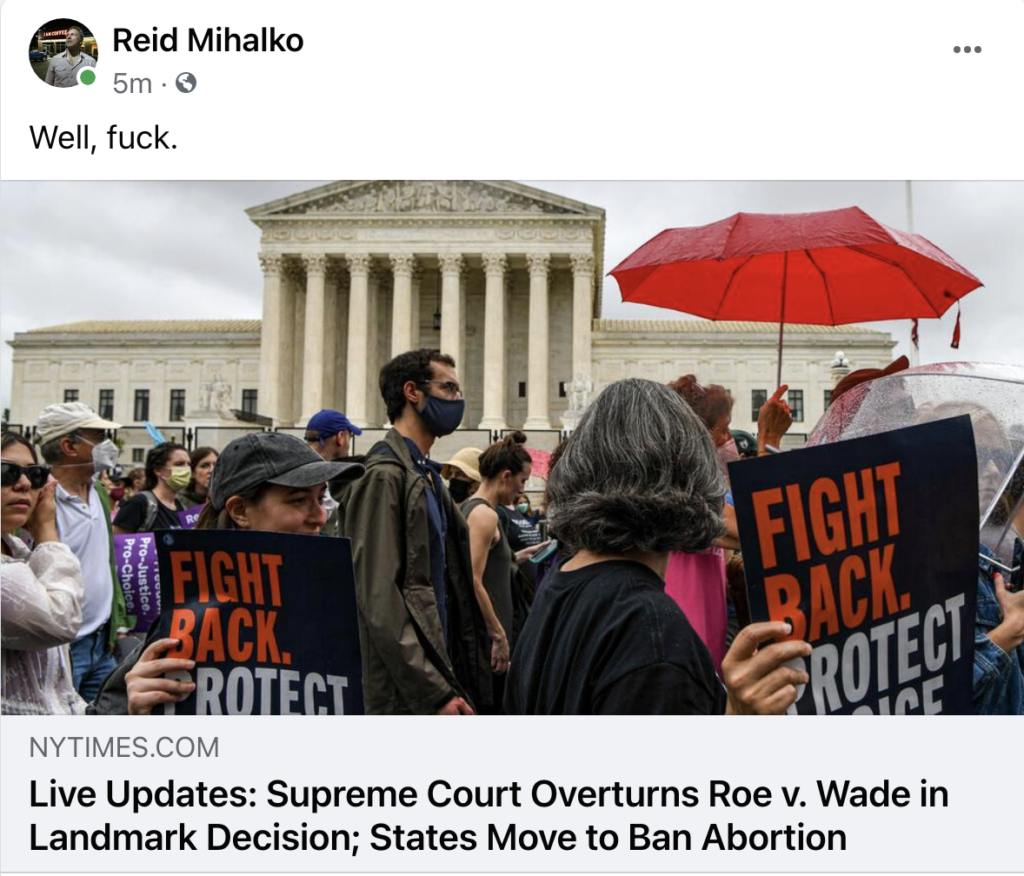 In case you missed it, last week, the Supreme Court of the United States, A.K.A. SCOTUS, overturned Roe v. Wade, removing all federal protections on abortion access and giving states the freedom to ban abortion.
MoveOn.org let me know via their text alerts that, in the coming days, experts expect that at least 26 states will ban abortion, and many others will further restrict access to abortion.
If you're like me, you probably spent the weekend pissed off and nerding out on what we can do.
I've collected what I came up with and put it in this video as well as here in this post…
HOW DID SEX GEEK SUMMER CAMP GO?
I also share in the video and below a recap of how Sex Geek Summer Camp went this year. It was our first in-person Camp since the pandemic began!
Feel free to watch, listen to, and FWD this post to a friend, a community member, etc.
(I appreciate that you visit my site, and I hope that you're getting through these weird and dark times. If you want, feel free to leave a comment and let me know how you're doing. I can't always reply, but I read every comment and always welcome hearing from you, sex geek!)
PRO-CHOICE/ABORTION RESOURCES
Of all the rabbit holes I went down this weekend, and to keep it simple rather than overwhelm folks with a deluge of info… This podcast wins out for having amazing resources and a really good discussion about how we can empower ourselves in the weeks, months, and years to come… I recommend giving it a listen — In the Bubble with Andy Slavitt – Special Episode: The Impact of the End of Roe v Wade
From the Podcast Episode's Show Notes:
Feel free to leave a comment and send me the resources you're finding that are helping YOU right now! None of us can be everywhere at once, read all the articles, or listen to everything that's out there, so sharing with one another what we're finding helpful is definitely a very useful superpower these days! Don't hesitate to comment and send me all the things! #WeAreMorePowerfulTogether
Sex Geek Summer Camp 2022 Recap!
In more upbeat news… On June 10th and 11th, myself and 59 other amazing sex geeks made the trek to Vernonia, Oregon, and —5 days later— completed our first, in-person Sex Geek Summer Camp since the pandemic started!
We were vaccinated, boosted, and a little more feral than we were at 2019's Camp… Here's how it went… (Feel free to watch the video recap above as well if watching/listening to things is more your learning style.)
How Did Our 5-Day/4-Night Business Retreat for Sex Educators Go?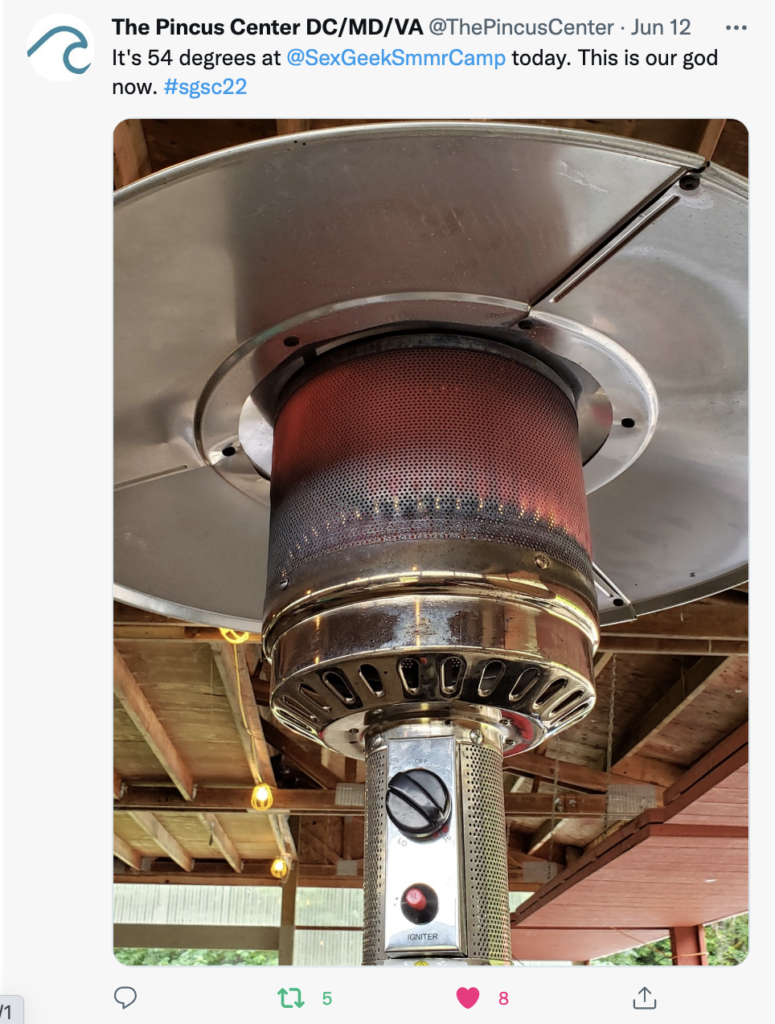 Thanks for asking! It went great; however, out of the six, in-person Camp's we've had, THIS ONE was definitely the coldest and wettest.
How cold and wet was it?!
Well, it was SO cold and wet —that kind of damp chill that creeps into your bones— that we went through 4 propane tanks for the portable heater I brought from home and we all started referring to #SGSC22 as #WinterCamp!
But the Campers persevered!
Donning their onesies, sharing blankets and sweaters, cuddling during classes, and nerding out HARD with guest faculty on learning better business practices… These extraordinary humans reclaimed Camp from the elements and made the best of a weird weather situation to come together…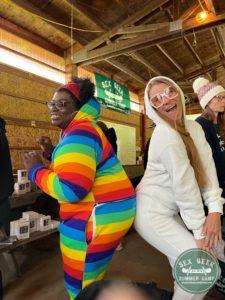 Annnnnd, on the last evening of Camp, as the Fates would have it… We had our first Camper test positive for covid using a rapid antigen test.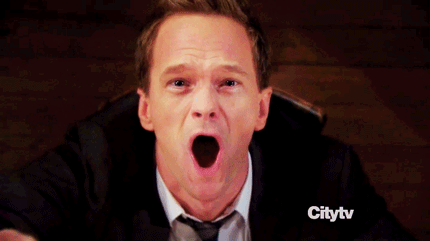 We were so close, or so we thought, to a covid-free camp experience! However, no one panicked because we were prepared.
Here's how we prepared for the potentiality of the coronavirus sneaking into this year's Camp… And how we stacked the deck in everyone's favor for the overall intention of Camp regarding COVID-19, which was this: No one has to go to the hospital or passes away if COVID-19 makes it way into Camp.
Camp's COVID Safety Plan & PrecautionsWe took several steps and spent a fair amount of time and focus making sure that the Campers were informed about the risks of attending Camp, as well as empowering them with best practices for preventing coronavirus exposure and transmission.
The Too Long, Didn't Read version is that we kept that conversation alive before, during, and after Camp. Campers were fully vaccinated with at least one booster. Everyone was tested and had a negative result before entering the campgrounds. We checked in often with Campers and encouraged folks to pay attention to symptoms and take as many rapid tests as they needed to feel on top of things. And once folks started testing positive, we alerted everyone about it, shared what the current CDC guidelines were, and offered what support we could give.
(If you'd like to read a longer version of what steps we took, scroll down to the bottom of the email where I put together a short but comprehensive, bullet-pointed list of the steps we took.)
Camp's COVID Summary
As of this post, we had 19 Campers out of 60 test positive for COVID-19, the majority of them testing positive a day or three after Camp. The vast majority who tested positive – 16 of the 19 it seems – experienced mild to no symptoms and, it seems from emails and messages, that no one is experiencing long covid symptoms yet. It also seems that no one's housemates contracted covid when Campers returned home!
While I'd wished that the coronavirus hadn't graced Camp and turned it into a super spreader event, I am grateful for how kick-ass everyone showed up during and after Camp, and how much support everyone showed each other, and how high the morale was and continues to be.
It was an honor to be surrounded by such amazing educators this year at #SGSC22. They are truly awesome, and many thanks to all our support team, the Camp Cedar Ridge people, our guest faculty, and our amazing sponsors — Uberlube, Njoy, b-Vibe, Le Wand, and Good Clean Love!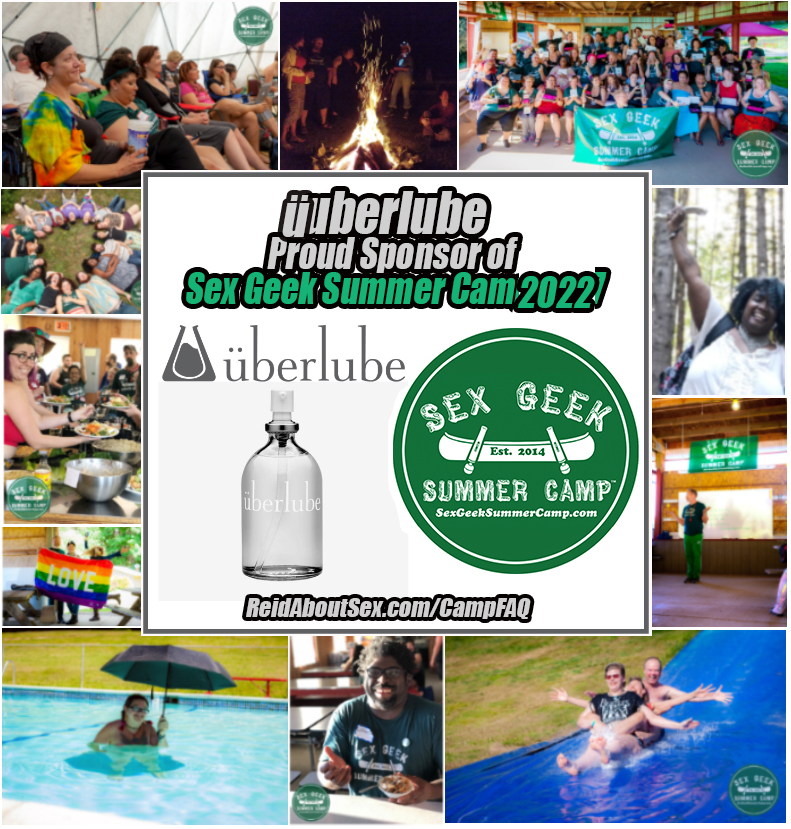 Please visit Camp's amazing sponsors! SGSC wouldn't be possible without their generous support, AND each Camper got to go home with so many awesome sex toys and so much lube that some of Campers didn't have enough room in their luggage for everything!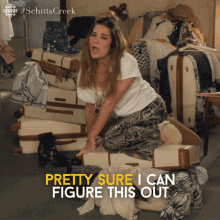 Sex Geek Wisdom For The Travel-Tip Win!
Want to know the solution that Campers came up with?
ANSWER: Ship home to yourself a box of t-shirts and sundry clothes since they will weigh less than a bunch of vibrators and stainless steel toys! Then pack all those brand new sex toys in a suitcase that you will check rather than carry on. Why's that? Because some toys, e.g. njoy toys —since they are stainless steel— might be considered weapons and get confiscated if you attempt to get through security in your carry-on. How's that for some awesome travel advice, eh?!
If you are a professional sex geek and want to nerd out with other sex geek pros, join us for Sex Geek Conservatory (our next event focusing on public speaking skills and teaching kick-assery), or secure your ticket to next year's Sex Geeek Summer Camp!
That's it for this post, sex geek.
I hope, wherever you are in the world today, that you're making the best of it, staying empowered, and using your power and privileges for good!
The world needs you being your badass self, and I hope today's resources and information made your day and week a little better. As always, feel free to Hit Reply anytime.
Geekily yours,
REiD
Ps. If you're curious… Here is a bullet-pointed list of the many steps we took to make #SGSC22 freer of risk and harm in regards to COVID-19…
We had a covid policy & safety plan in place before Camp, and every Camper had to read and sign off on it.
Our policy meant that every Camper would show proof-of-vaccination and proof of at least one booster in order to attend Camp.
Two weeks before Camp, I had a phone call with Sarah Roy, Infection Prevention and Control Nurse for Oregon's Covid19 Facility Outreach and Outbreak Team. On our call, we walked through additional ways to reduce risk and make Camp safer above and beyond the policy and safety plan we already had in place.
Sarah's sage advice was passed along to all Campers via email and also brought up again with everyone during Camp's opening lecture.
Before Campers were allowed onto the campground property, everyone took a rapid antigen test to ensure that they were still testing negative.Campers were asked to wear masks when waiting in line for meals, and encouraged to wear masks and check-in with other Campers often about mask and social distancing needs as well as pro-actively informing others anytime they were feeling any symptoms.
All Campers had access to multiple rapid antigen tests while at Camp and were invited to re-test as many times as they liked during Camp.
On the first day of Camp, we represenced the policy and talked as a group about the statistical risks that COVID-19 was among us even with everyone testing negative on the first day, and that the coronavirus would most likely make an appearance at Camp at some point.
We encouraged everyone to re-test as many times as they wanted for their own peace of mind, especially if they felt any symptoms. (This is how we knew when someone tested positive on the last evening of Camp.)
We alerted everyone at Camp within 90-mins of the first Camper testing positive, re-introduced the CDC's current guidelines for exposure and testing positive, and had a group check-in about it.
As Campers were leaving Camp, we reminded them of the CDC guidelines and asked everyone to stay in touch with us so we could track who was testing positive and how everyone was doing.