90-Minute Podcast with Amy Jo Goddard and Reid Mihalko
Many people who are drawn to the sexuality field have a hard time figuring out what path to take in order to do the work they want to do. The sexuality field is diverse and blossoming, and people can create careers in many ways. And, as with sex, there isn't just "one way" to do it or get there when it comes to entering this growing and exciting field.
Do you have a passion for sexuality?
Do all of your friends come to YOU for sex and relationship advice?
Want to work as a sex educator or a sexual health or rights advocate and don't know where to begin or how to craft a career out of it?
Already working or dabbling in the sex education field, but feel stuck or aren't getting to do the type of work you feel called to do?

Join renowned sex educators Reid Mihalko and Amy Jo Goddard for a candid and insightful talk about becoming a sex educator!
Amy Jo and Reid have each used their resourcefulness, creativity, drive and passion to create fulfilling and dynamic careers in the sexuality field. They'll share their stories, offer resources and ideas, and answer callers' questions.
If you are thinking about a path that involves sex education, advocacy or therapy/coaching, this podcast is for you.
Call Recorded: Monday, January 18, 2010
Be listening to sage advice within minutes!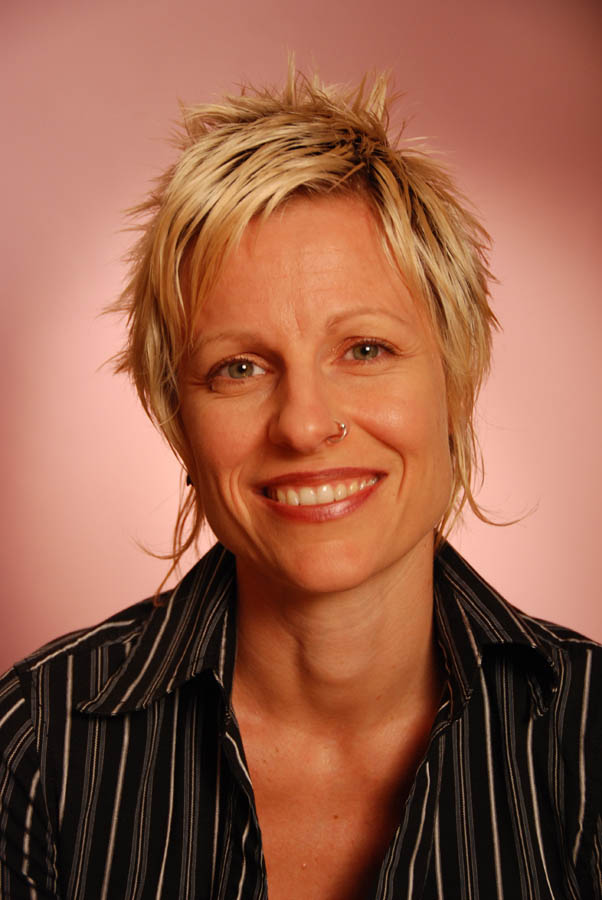 ABOUT AMY JO: Amy Jo Goddard is a sexuality educator & trainer, writer, performing artist and activist. She travels to colleges, universities, communities and conferences teaching workshops and speaking about sexuality and maintains a private sex coaching practice. She is co-author of Lesbian Sex Secrets for Men and is a contributing author of All About Sex: A Family Resource Guide on Sex and Sexuality. Her article about queer performance artists and activism was published in 2007 in the Social Justice Journal and she has been published in numerous other publications including LOFT and Bust Magazine. Amy Jo was host of CherryBomb.com's web stream program "Fresh Advice," developing, researching, writing and performing over 60 episodes on women's sexuality.
A professional trainer of sexuality professionals, medical students, college students and youth for fifteen years, she has taught courses relating to sexuality at the City University of New York and the University of California at Santa Barbara. Amy Jo has taught breast and pelvic exams to medical/nursing students for 8 years and she is director/producer of the forthcoming documentary, At Your Cervix, a film that depicts this unusual work.
She is launching an intensive 6-month sexuality empowerment apprenticeship for women in New York City.
Amy Jo can be found on the internet at: amyjogoddard.com and atyourcervixmovie.com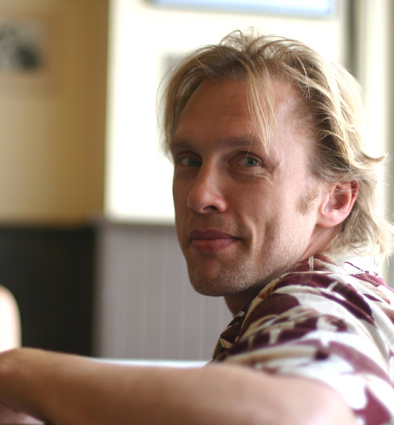 ABOUT REID: Reid Mihalko helps people create more self-esteem and greater health in their relationship and sex lives, no matter what their self-expression of those happen to be or where their interests lie.
Reid has worked with thousands of individuals from myriad walks of life, orientations, relationship styles, countries and religions. Known for his charisma, wit and emphasis on integrity, Reid travels the country teaching, coaching, consulting and collaborating. He has been a writer and producer on a number of film and television projects about sex and relationships, and appears regularly in the media.
Reid has been a featured speaker at dozens of conferences on relationships and sexuality. He has also appeared on the Emmy award-winning talk show Montel, Fox News, VH1's Scott Baio is 45 and Single, Showtime's Penn & Teller's Bulls**t!, Canada's The Sex Files and SexTV, and the short-lived Life & Style, on NPR, Sirius' Maxim Radio and Cosmo Radio, and in Marie Claire, GQ, People, Newsweek and The National Enquirer, as well as media across the globe in thirteen countries and at least seven languages.