Improve your bedroom skills by downloading the MP3!
Download this teleclass 'cause Reid's gonna share his best-practices, tips and tricks for oral sex and hand-pleasuring on those amazing, vulva-wielding, female bodied individuals you're in love with!
And if you just happen to be the one wielding that vulva… Listen to this MP3, too, 'cause Reid's got San Diego's very own Isabella Konold sharing her sound advice for women on ways you can increase your ability to receive pleasure!
Whatever your relationship status or orientation, this is 60-minutes well worth your time…
Learn Reid's favorite tricks and techniques from hand to mouth
Ladies, learn to receive in ways that'll leave your lovers eager to keep giving!
Enhance your understanding of the female anatomy of arousal and how you can put it to work for you!
Take the worry out of you or your lover "taking too long"
Discover the most common mistakes men and women make in the bedroom when it comes to oral and manual stimulation and how to avoid 'em!
Unlocking more pleasure and sexual self-confidence in just one 60-minute recording!

 Cost: Normally $27, Right Now Only $7!
PLUS
You get a FREE pdf outlining Reid's tips and tricks!
Includes Reid's 30-Day, 100% Money Back Guarantee!
If not completely satisfied, within 30-Days just ask for a Full-Refund and that's what'cha get! 
Sexual Self-Confidence Teleseries: Reid's Best-practices for Cunillingus and Hand-Sex is designed specifically for men and women, singles and couples, from 18 to 80!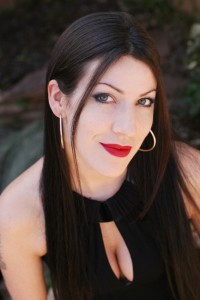 ABOUT ISABELLA: Isabella Konold founded SexyRevolution as a pathway for people to explore and express their sensuality, and gain freedom around their experience in all areas of sex. She teaches workshops and does private coaching as well as exotic dance classes for women. Bringing a number of different trainings into her work, from transformational to playful to Tantric, Isabella is known for the level of safety, trust and fun she creates with her clients.
A longtime crusader for girls caught in the sex slave industry, she is currently developing programs that will help children out of the sex trade industry or forced prostitution and provide safe havens and access to education. SexyRevolution is about liberating men and women in their sexual expression while literally liberating children being bought and sold as sex slaves.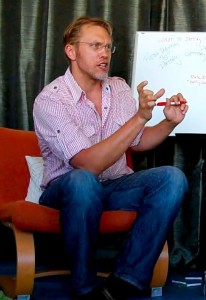 ABOUT REID: Reid Mihalko of ReidAboutSex.com helps adults create more self-esteem, self-confidence and greater health in their relationships and sex lives, no matter what their self-expression of those happen to be.
From his rated-PG/PG-13 workshops (Cuddle Party, Speed-Flirting) to the rated-R (Iron Slut Sex Educator Showdown) to his explicit, NC-17 rated, Show-N-Tell sex education workshops (where audiences get to watch, take notes, and ask questions), Reid has worked with thousands of individuals from myriad walks of life, orientations, relationship styles, countries and religions. Known for his charisma, wit and emphasis on integrity, Reid travels the country teaching, coaching, consulting and collaborating on fulfilling his mission: Create more self-esteem, self-confidence and health adults in and out of the bedroom.
Reid has been a featured speaker at dozens of conferences on relationships and sexuality and is a sought-after presenter and teacher at colleges and sex positive stores across the country.
Reid has been a writer and producer on a number of films and television projects about sex and relationships, and appears regularly in the media. He has also appeared on the Emmy award-winning talk show Montel, Fox News, VH1's Scott Baio is 45 and Single, Showtime's Penn & Teller's Bulls**t!, Canada's The Sex Files and SexTV, and the short-lived Life & Style, on NPR, Sirius' Maxim Radio and Cosmo Radio, and in Marie Claire, GQ, Details, People, Newsweek and The National Enquirer, as well as media across the globe in thirteen countries and at least seven languages.
Follow Reid twittering as @ReidAboutSex.