Don't know what to get your sweetie this Valentine's? How about a Reid & Allison 3-Way?
Curious about this new "lovestyle" you're hearing a lot about called polyamory? Maybe you've read all the books but want to talk to folks actually living and loving the poly lifestyle…
Whatever your reason or level of experience, join Reid and Girl-Sex 101 author, Allison Moon, for 2-hours of tips and tricks and Q&A!
In this fun, informative and easy-to-understand primer on Polyamory and open relationships, we'll cover:
Definitions, vocabulary, and different ways to construct non-monogamous relationships
The elements that make Polyamory workable (and those that create frustration and regrets!)
Open relationships' most common pitfalls and how YOU can avoid them
How to create safety by figuring out and negotiating your boundaries and agreements
How to find your Perfect Poly Fit and merge different poly styles to decrease upset and increase your odds that everyone is happier and MORE fulfilled
3 tips and tools that will help you survive any poly exploration
The secret reframe that turns jealousy from a death knell into a beacon of hope and healthy relating!
Resources, books, and tools to proceed into the world of responsible non-monogamy, at whatever your preferred pace or interest level… Tools that help in monogamy, too!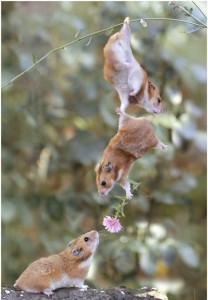 Opening up relationships can be tricky, but it's not impossible! You can learn the skills and develop the patience and perseverance to win at non-monogamy. Yes, mistakes will be made, but why make any more than you have to? Join us for a workshop devoted everyone already charting or just considering new territories in their relationships.
Show up with your questions and leave with new-found confidence and self-esteem for your relationships and sex life!
Date: Monday, February 6, 2017
Time: 8-10pm
Tickets: FREE!
Where: The Pleasure Chest, 7733 Santa Monica Blvd.. West Hollywood, CA 90046   FREE Parking, too!
VIEW THE FACEBOOK EVENT HERE! AND INVITE YOUR FRIENDS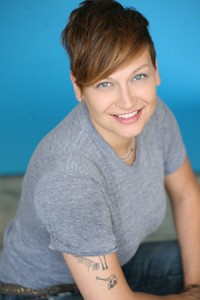 ABOUT ALLISON: Allison Moon is a writer based in Northern California. Her writing has been published in Not For Tourists, Nerve.com, McSweeney's, and Psychopedia.com. In 2011, she was named runner-up for the Victoria Hudson Emerging Writer's Award. She was recently named a fellow for the Lambda Literary Foundation's Emerging LGBT Writer's Program.
Allison recently came out with her 2nd novel, "Hungry Ghost," the second installment in her lesbian werewolves series, "Lunatic Fringe," being the first novel . In addition to writing, Allison is a sex educator and has presented her trade-mark class, "Girl Sex 101"³ and others at the Center for Sex and Culture in San Francisco, Dark Odyssey, Sexy Spirits in New York City.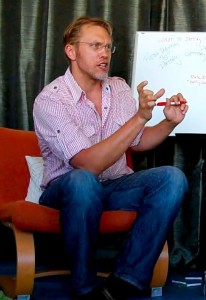 ABOUT REID: Reid Mihalko of ReidAboutSex.com helps adults create more self-esteem, self-confidence and greater health in their relationships and sex lives, no matter what their self-expression of those happen to be.
Reid has appeared on Oprah's Our America With Lisa Ling on OWN, the Emmy award-winning talk show Montel, Dr. Phil's The Doctors on CBS, Bravo's Miss Advised, Fox News, in Newsweek, Seventeen, GQ, People, Details, Marie Claire, The National Enquirer, The Washington Post, on VH1's Scott Baio is 45 and Single, Showtime's Penn & Teller's Bulls**t!, Canada's The Sex Files and SexTV, and the short-lived Life & Style, on NPR, Sirius' Maxim Radio, Playboy Radio and Cosmo Radio, and in thirteen countries and at least seven languages.
To date, Reid's workshops and lectures have been attended by close to 40,000 men and women. Reid has been a featured speaker and keynote at dozens of conferences on relationships and sexuality and is a sought-after presenter and teacher at colleges and sex positive organizations across the country. Reid has also been a writer, producer and behind the scenes consultant on a number of films and television projects about sex and relationships
Follow Reid twittering as @ReidAboutSex. Like and subscribe to his Facebook page, Facebook.com/ReidAboutSex!