60-minutes that will change the way you think about dating and relationships!
Hey, single ladies…
Are you ready to be in a relationship? A really good relationship? Are you wondering where all the "good ones" are and how you can find the kind of love you've always wanted? Then join Reid Mihalko of ReidAboutSex.com and Marcia Baczynski for Ready to Be in a Relationship: Successful Dating and Partnership for Single Women!
Reid and Marcia will discuss the five most common obstacles single women face in finding great relationships, and some simple steps you can take to increase your odds of getting the love you want. Find out where the good ones are hiding, what to do when you're not getting clear signals of interest, and the three ways women sabotage their chances at successful partnership (and what to do about it).
If you've never heard these two present together, you're in for a real treat. As friends, collaborators and colleagues for over six years, Reid and Marcia have developed dozens of workshops (including the world-famous Cuddle Party) and are joining forces again for this rare joint appearance. Their easy rapport, hilarious approach and commitment to delivering valuable content makes them one of the best duos in the world of relationship education.
Could it be any better? We think so… that's why this teleclass is

100% f-r-e-e

.
WHEN: Tues Apr 27th at 8pm EDT / 5pm PTD
WHERE: The comfort and privacy of your own home, car, or office. Just dial-in!

Can't make the call? No problemo. Everyone who registers will receive a download link for the call recording.
Don't wait! Register NOW for this hour-long tele-seminar that will change everything you know about dating.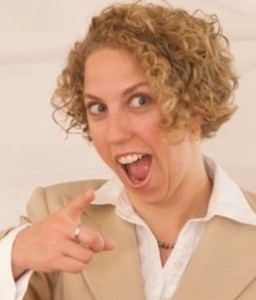 ABOUT MARCIA: Marcia Baczynski is the head relationship coach at Ideal Balance Inc, a lifestyle coaching company for professional and entrepreneurial women.
A graduate of the University of Georgia and San Francisco Sex Information, Marcia is also well-known for being co-creator of Cuddle Party, a workshop/social event about boundaries, communication, intimacy and touch. Started in 2004, Cuddle Party events have spread globally, with over 50 facilitators in five countries. Marcia has made appearances on the Montel Williams show, People magazine, Fox News, Penn & Teller's Bullsh*t, NPR, GQ, Marie Claire and Newsweek. She splits her time between San Francisco and New York.
Marcia can be reached at 1-800-208-0913 and marcia@idealbalanceinc.com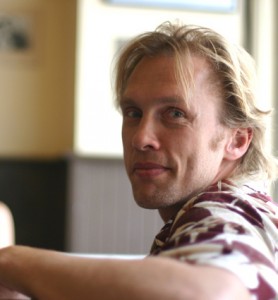 Reid Mihalko: Reid Mihalko of ReidAboutSex.com helps adults create more self-esteem, self-confidence and greater health in their relationships and sex lives, no matter what their self-expression of those happen to be.
From his rated-PG/PG-13 workshops (Cuddle Party, Speed-Flirting) to the rated-R (Iron Slut Sex Educator Showdown) to his explicit, NC-17 rated, Show-N-Tell sex education workshops (where audiences get to watch, take notes, and ask questions), Reid has worked with thousands of individuals from myriad walks of life, orientations, relationship styles, countries and religions. Known for his charisma, wit and emphasis on integrity, Reid travels the country teaching, coaching, consulting and collaborating on fulfilling his mission: Create more self-esteem, self-confidence and health adults in and out of the bedroom.
Reid has been a featured speaker at dozens of conferences on relationships and sexuality and is a sought-after presenter and teacher at colleges and sex positive stores across the country.
Reid has been a writer and producer on a number of films and television projects about sex and relationships, and appears regularly in the media. He has also appeared on the Emmy award-winning talk show Montel, Fox News, VH1's Scott Baio is 45 and Single, Showtime's Penn & Teller's Bulls**t!, Canada's The Sex Files and SexTV, and the short-lived Life & Style, on NPR, Sirius' Maxim Radio and Cosmo Radio, and in Marie Claire, GQ, Details, People, Newsweek and The National Enquirer, as well as media across the globe in thirteen countries and at least seven languages.