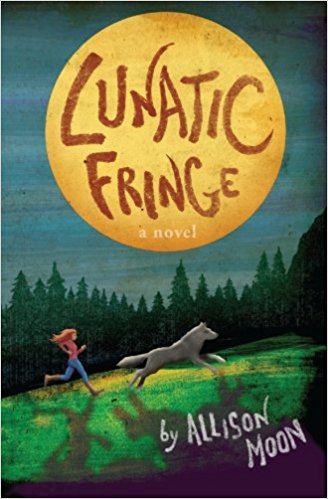 Indie Author Road Trip (Day 2): Montgomery, AL, to New Orle
Reid: Okay. Guess where we're going today?
Allison: Right in New Orleans.
Reid: New Orleans. Nola. Norleans. Where are we last night?
Allison: We were in Montgomery, Alabama and now we are driving to beautiful Western Alabama on our way to Louisiana, true blood country.
Reid: True blood [inaudible 00:00:26]… Sookie… Sookie…
Allison: So we are headed there today. We're going to be staying at the hotel it's New Year's Eve. Hopefully all to get to visit in indie bookstore today in New Orleans, Octavia Books, a lovely really cool independent bookstore in New Orleans. However, because it's New Year's Eve, I'm not quite sure if I'm going to make to the time before they close but it's going to be a great trip. I've never been to New Orleans before, I'm really looking forward to try up beignet for the first time and drinking more than really we should for a long, long drive tomorrow to Dallas.
Reid: Tomorrow to Dallas. January first, Dallas. Don't mess with Texas or my hangover. Anything else to report? How was…
Allison: Atlanta was fabulous. We had wonderful beer and dinner last night in Atlanta. We visited Charis books as you've probably seen it, it's awesome, huge, really fabulous feminist bookstore and it is really hip neighborhood in Atlanta. It was a lot fun. We talked to one of the co-owners there and they do really cool events. They have hosting on authors, they do classes and they had one of the best selections of radical feminist New Year books I've ever seen. It's huge. So that was fun.
Reid: We are all caffeinated and I have my morning baileys so everything is on chart for New Orleans and I guess that's it…
Allison: I think that's it for the row.
Reid: You might get a video, come around New Year's midnight, well maybe not when I bit you drunk. So we apologized in advance for getting a really sloppy video from us and we apologized in advance if you get no videos from us. We will, at some point talk to you again. This is the, what are we calling this? The indie author…
Allison: Road trip.
Reid: Indie author road trip. Visit http://www.LesbianWerewolves.com/ and if you're interested…
Allison: And http://www.ReidAboutSex.com/
Reid: And http://www.ReidAboutSex.com/.
Allison: It's been also be the sex geek indie author road trip.
Reid: It could be the sex geek indie author road trip.
Allison: That's too many characters.
Reid: Too many. Yeah. That's a long hashtag. It could be the indie geek sex author. Author sex?
Allison: I got a lot more hits to my website if I start calling it the sex author.
Reid: There you go. Alright. Bye.
Allison: Bye.