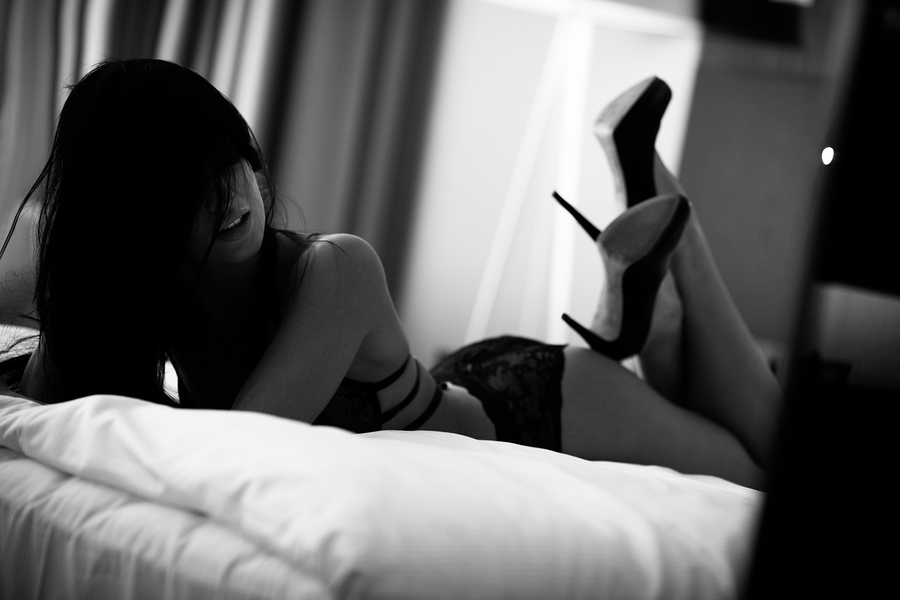 Susie Bright/Reid Mihalko Interview Part 9
Join author, feminist and sexpert Susie Bright as professional sex geek Reid Mihalko of ReidAboutSex.com interviews her about sex, porn, growing up, raising children, feminism and everything in between.
To download the full transcript and audio from this video series, go to: http://reidaboutsex.com/afternoon-del…
From her life story (recently told in her memoir "Big Sex Little Death") to her vital role bringing women's enjoyment of porn out of the closet to her current status as sex-positive stateswoman and cultural commentator, Susie Bright's seen it all and talks about it with insight, warmth and humor with sex and relationship expert Reid Mihalko at San Francisco's historic Center for Sex and Culture, October 11, 2011!
ABOUT SUSIE: Susie Bright from http://www.susiebright.com is the editor of The Best American Erotica series and host of the weekly audio show In Bed with Susie Bright on Audible.com. She has been a columnist for Playboy and Salon, and has been profiled in USA TODAY, Los Angeles Times, Esquire, Rolling Stone, Mother Jones, and Vanity Fair, among other publications. An international lecturer on sexuality and feminism, she won the 2004 Writer of the Year Award at the Erotic Awards in London. Ms. Bright lives in Santa Cruz, California.
ABOUT REID: The golden retriever on espresso of sex and relationship educators, Reid Mihalko of http://ReidAboutSex.com helps adults create more self-esteem, self-confidence and greater health in their relationships and sex lives, no matter what their self-expression of those happen to be. Know for his charisma, wit, and emphasis on integrity, Reid's workshops have been attended by close to 40,000 individuals from myriad walks of life, orientations, relationship styles, countries and religions. Reid has been a writer and producer on a number of films and television projects about sex and relationships, lectures often at colleges across North America, and appears regularly in the media. He has appeared on the Emmy award-winning talk show Montel, Fox News, VH1's Scott Baio is 45 and Single, Showtime's Penn & Teller's Bulls**t!, Canada's The Sex Files and SexTV, on NPR, Sirius' Maxim Radio and Cosmo Radio, and in Marie Claire, GQ, Details, People, Newsweek and The National Enquirer, as well as media across the globe in thirteen countries and at least seven languages. Follow Reid twittering as @ReidAboutSex.
Many thanks to Cathy Vartuli of TheIntimacyDojo.com for editing this interview and for organizing the transcripts and audio downloads!
Susie: What else is on your mind? I've very touched that all of you came on a Sunday afternoon to talk to me. You should just ask me anything.
Reid: I have a question. You don't have to come sit up here by me. Yes?
Audience Member: What shift do you think has happened over the last 20 years or so in people having nonmonogamous arrangements in their relationships? Is that more common, or is that still…?
Susie: I think, in terms of the media and cultural conversation, there is much more acknowledgement that everybody ought to be a bit more real. I mean, the most recent discussion that Dan *** started about being "monogamish" [laughter] was very helpful because it allowed people who wanted to say "Look, I'm not a swinger! I'm not going to an orgy next week. It's just that strict monogamy is not the litmus test for my relationships." You know?
Is that so hard to wrap one's mind around? It's also helped a lot of couples for whom they never wanted to break their vows to each other, but in fact they did, and they had a terrible argument and things look really grim, but they ended up staying together. I think that's… I don't always think, I know that it's so much more common than people getting a finale divorce.
I think it was recently… I think this is a very gendered question, because there was a recent survey (I don't know who this came from – the *** Institute or some very fancy group did a survey) where they asked men and women, "Would an active adultery be curtains for your relationship, for your marriage?" Most of the women said, "Yes. Absolutely. Of course. That's it. It's over." And a slight majority of men said, "No, it might not be so great, but I think we'd carry on."
Audience Member: As long as she'd never do it again.
Susie: I think that those results were a little deceptive, because for women, to say that you would accept adultery is like saying you are a useless, worthless whore or tramp or you have diminished your feminine virtue to say that you would ever, ever accept such a thing. You were supposed to say no, even though in real life, it's almost certain, over a long period of time, will have another partner, and you will either not know about it or you will tacitly know about it or you will obviously know about it, and you will carry on.
Absolutely. And so there's a great deal of lying going on about this, but I think there is more humor and *** and who's the leaders of it. Definitely, everyone who has participated in discussions about open marriages, polyamory, ethical slutdom, the play party – everybody in our little circle – we were certainly the forward edge of that, questioning "Why do you think this is the be-all and end-all?" And certainly, I think that in some ways we had the therapeutical community on our side because, anyone who has ever been in couples counseling over this, the therapist will often say, "This doesn't have to be the end."
Maybe they don't say that the first time you walk in the room, but they know that most couples get through this because there are so many other reasons they're together. Maybe they're good reasons or bad reasons, but it doesn't have to always in end in a split. I think still the biggest misunderstanding is folks who say "Well, I could never be nonmonogamous because I'm jealous. I can't help being jealous." I'm like, "Of course you can't. We're animals. Welcome to jealousy. Everyone's jealous.
The notion that you have to be some strange, saintly, emotionless person is absurd. Everyone who is actively pursuing an open lifestyle sexually works with their jealous feelings. And what's so interesting, when people say, "Well, how has it been for you, Susie?" Just by a feature of my generation, I've never been in a monogamous relationship. It was really not cool when I was a teenager. It was considered very bourgeois to go steady with someone, and you wouldn't be caught dead saying that you would do something like that. You're all like hippies and revolutionaries and "omigod, I am not anybody's property" and so I started out that way, and it just never stopped.
The early queer community was the same, and so on and so on. So I've never pledged that kind of promise. It just seems like bizarre to me – quaint. And yet, after all this period of time, have my feelings been hurt? Of course? Have I hurt my primary partner's feelings? Absolutely. But, I also have endless ones where I said, "You know, that was really sweet. That worked out just fine." Or, you know, "just one of those things. They came and went. No big deal." It was on every level. And the more you experience it, the more you realize it's as individual as any kind of friendship.
I often talk to people about this. "Do you have any friends outside of your marriage? Well, have you noticed that some friends are part of the family and everybody loves them, and other ones, your spouse hates them and you always have to go off and have your movie alone together?" It's every possible thing. It's another kind of friendship. It's another kind of intimacy. And I'm glad you brought that up, because that's another little ray of sunshine. I think we have moved forward on that count.
Reid: Other questions. Please.
Audience Member: You mentioned that you're no longer compelled to make a midnight run to *** – I gather it's an age thing. We're roughly contemporary, I figure, my children are grown now, and I do feel compelled to engage in ***, and at the same time I don't want to be the stereotypical old guy at the club. You know.
Susie: Oh…
Audience Member: I'm asking for some insight here. Like, where do you kind of draw the line when you start to contract from, you know, the world at large.
Susie: I wish my partner was here to hear you say this, because he could exactly please you. I mean, if I called him up right now and said, "I just met these really hot people today, at this shindig up here, and they all want to go to *** tonight, take acid and fuck, he'd be like, "Omigod, it has been so long since you said this – yes, yes, yes!" [laughter] And I'd be like, "Well, maybe after I have a cup of coffee…" [laughter] I'd be like, "Can't they just come over to our house, and I'm going to need a nap…" I am such an idiot about this. And this is interesting.
When people talk about your libido waning, it really is like a lack of physical compulsion and impulsivity. You know? You can talk to people about this, and it doesn't even have to do with age. People who are on antidepressants say that their libido is shadowed. It just feels like you can take it or leave it. You honestly feel like you could leave it. And if you were in a different place, you'd be like, "Oh, no, I have to jump on that. I absolutely have to.
I cannot say no! I must follow it." I think that that's why I say that my masturbation life is a real indicator to me, because I only do that if I feel like it, right? So, instead of like "Hmmm…I want this," it's also easier because it's completely on my terms. I think with… When I meet guys of your age – see, I thought you were probably younger than me – you have a notion of yourself as appearing as an older man. I don't think to myself, "Omigod, that crazy old horndog. Who let him in?" I never feel that way.
I much more have a reaction – I see the younger women too – in how they hang out, how they are. I mean, who gets sick of compliments? I like being desired and wanted. You don't like someone being obnoxious, but who doesn't like to be flattered? Really? I think you're never going to lose, being flattered, you're never going to lose with being charmed, with showing a little bit of your sexual self. Yes, of course, one continues to deal with rejection, but I mean, one of my favorite things about being a dyke as long as I did was to become accustomed to what is normally thought of as a masculine experience, which is getting rejected by women. It can be capricious and relentless.
I remember one time, I wanted to write this article for Esquire, and I said, "and it's going to be called 'What Dykes and Straight Men Have In Common' and it's all about women rejecting you, and how it really sucks, and how it's always on their terms! You know, the one who wants wants to get accepted." But all you can do is just hang in there and go back to the volume. You will find people who say, "Yeah, I think you're hot, and I'm glad you came to the hot tub. Thank God you're here – let's do it!" That sort of good hope and cheer, and a little bit of magic.