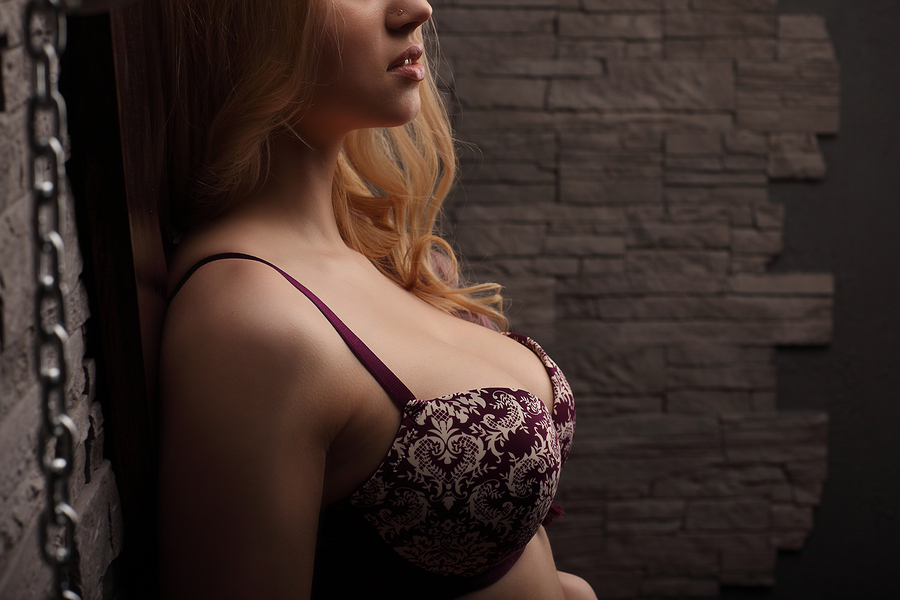 Susie Bright/Reid Mihalko Interview Part 6
Join author, feminist and sexpert Susie Bright as professional sex geek Reid Mihalko of ReidAboutSex.com interviews her about sex, porn, growing up, raising children, feminism and everything in between.
To download the full transcript and audio from this video series, go to: http://reidaboutsex.com/afternoon-del…
From her life story (recently told in her memoir "Big Sex Little Death") to her vital role bringing women's enjoyment of porn out of the closet to her current status as sex-positive stateswoman and cultural commentator, Susie Bright's seen it all and talks about it with insight, warmth and humor with sex and relationship expert Reid Mihalko at San Francisco's historic Center for Sex and Culture, October 11, 2011!
ABOUT SUSIE: Susie Bright from http://www.susiebright.com is the editor of The Best American Erotica series and host of the weekly audio show In Bed with Susie Bright on Audible.com. She has been a columnist for Playboy and Salon, and has been profiled in USA TODAY, Los Angeles Times, Esquire, Rolling Stone, Mother Jones, and Vanity Fair, among other publications. An international lecturer on sexuality and feminism, she won the 2004 Writer of the Year Award at the Erotic Awards in London. Ms. Bright lives in Santa Cruz, California.
ABOUT REID: The golden retriever on espresso of sex and relationship educators, Reid Mihalko of http://ReidAboutSex.com helps adults create more self-esteem, self-confidence and greater health in their relationships and sex lives, no matter what their self-expression of those happen to be. Know for his charisma, wit, and emphasis on integrity, Reid's workshops have been attended by close to 40,000 individuals from myriad walks of life, orientations, relationship styles, countries and religions. Reid has been a writer and producer on a number of films and television projects about sex and relationships, lectures often at colleges across North America, and appears regularly in the media. He has appeared on the Emmy award-winning talk show Montel, Fox News, VH1's Scott Baio is 45 and Single, Showtime's Penn & Teller's Bulls**t!, Canada's The Sex Files and SexTV, on NPR, Sirius' Maxim Radio and Cosmo Radio, and in Marie Claire, GQ, Details, People, Newsweek and The National Enquirer, as well as media across the globe in thirteen countries and at least seven languages. Follow Reid twittering as @ReidAboutSex.
Many thanks to Cathy Vartuli of TheIntimacyDojo.com for editing this interview and for organizing the transcripts and audio downloads!
Susie: What I realized, looking at the work, was on one hand, we were part of a very small group. There was the On Our Backs crowd, and then there were some New Yorkers who were retired New York porn stars, like Candida Royale, Annie Sprinkle… Retired is maybe too far of a word, but they weren't ingénues.
They had been around the block. There was a group of these New York women who weren't particularly lesbian. They were bi, straight, identified. There was us, and then a couple of others. You'd get a call from some woman in Wisconsin or Austin, Texas, who would say, "I'm making an erotic video in my basement!" And they're so excited! We all felt like we just crawled out of our eggs. Most of us had never really seen anything of what normally gets called X-rated theater. We were pretty ignorant of blue movies.
All we knew is that we weren't represented and those things weren't controlled by us. We were going to do our own thing, and finally we had this technology – video – that allowed it. I think the main thing that was brought to public consciousness was the notion that women had a sexual self-interest, which should be perfectly obvious, but it's constantly being challenged. You know? You couldn't possibly be truly interested in sex.
Someone must be paying you to say that, or you're trying to please somebody. It can't just organically come from within you. And we had an emphasis on, "Hey, we're going to show women cumming. Yeah. We're going to keep the camera running, and you're going to see what a woman really looks like when she comes." Maybe I should just… I'm going to tell people one of the important camera tricks about showing female orgasm.
Because whether it's the male cum shot or the female cum shot, you need to be ready to go before the camera turns on. You know. Time is money when you're running either the film or the video camera, and you can't just say "Hey, take your time for twenty minutes or half an hour or whatever. We're here for you."
Reid: "Have another glass of wine."
Susie: "Have another glass of wine…" No. You're expected to really perform like a puppet. "And now, we need you to cum, please. Right now." And the way you do that with women, almost in every case, is you get out an Hitachi magic wand, and they use it until they get real close.
And with that kind of vibrator, you're going to get real close pretty darn fast. I mean, as long as your hormones are in the right sequence, you turn on your wand and boom, you're going to get to plateau really quick. And then you say "I'm ready," and then the camera rolls. So, no matter what you've seen of women cumming on screen, if they were really cumming, there was probably a little vibrator something that happened just before the cum shot that they may not have shown on camera.
I don't know why I got on that tangent. But we did a lot of things that I think left an impressive legacy. What is difficult for me now is when I run into people who are new to the notion of porn – young people. When they think porn, they think Kim Kardashian and Paris Hilton and some celebrity who leaked a sex tape – you know, supposedly – and those movies do not show women who are engaged in their own sexual adventure and explosion in the least. And it just seems like this really sad, pathetic "I really wanted to be famous so I made a sex tape" kind of endeavor.
And you sort of sit there and go, "Hmmm…" you know? I didn't do 30 years of lesbian and feminist erotica so that Paris Hilton could be an idiot. You get disappointed, like "Really? That's the takeaway from this?" I looked at the work that *** did at *** Street, and I see someone who… I mean, her roots are as much in fine art and surrealist photography as Man Ray, right? And that was probably lost on some of our audience – not just her, but many of the artists we published. They were the kind of people who would have been in the Museum of Modern Art if they hadn't been working-class dykes.
I mean, to be perfectly frank, they were not going to be Robert Maplethorpe, even though they… That was the kind of look and style that they were exploring. They were doing things on a very sophisticated level, and you could enjoy them just because "Wow! Female nudes" or "Look at these hot women doing all these crazy things." That's exciting, but if you had some background or interest in erotic art and art photography, it was like a whole new level of awesomeness.
And I don't know… Certainly it affected the fine art world. I mean, I hear about shows all the time now, about gender and sexuality. And I find them fascinating, although they seem to think that they have just sprung formed from Zeus's head. They don't often talk about who begat who. And maybe that's a snotty, old-person thing to say, to want those hat tips, but I do often look for that. I just got asked if I wanted to add some curating to a show about looking at the male body, and I'm like, "Really? You're asking me? Who's in this show?"
I wanted to know who was acquainted with it, and I was genuinely surprised that they hadn't asked any of the feminist art pioneers who did this kind of work. How could they have not even come up? So I don't know. Every question you're asking, you're probably seeing this defensiveness on my part, and I don't know if it's defensiveness or a sense of yearning or grief… I don't know.
It may be because of having to move out of *** Street this week after 30 years. But I've been told many times by wonderful people, "You changed my life." And you've made a big difference to the world." But I wanted to make a bigger difference. I am really disappointed.
My revolution has not appeared and I want my ticket back. I wanted so much more. I am horrified. I feel like we're back to Tab Hunter and Sandra Dee when it comes to popular culture, and it's… I don't like the conservatism, I don't like the Moral Majority, I don't like the shame and the hatred around sex, I am horrified by the kind of people we see running for office than the lack of movements to counteract them. No, I do feel under siege, and I don't know when or how that's going to turn around.
Reid: This is good stuff. Well, I'm 43 right now, and I often wonder where I get a lot of value out of having the privilege of hanging out with my peers and being able to chat with Betty Dawson and Carol and Joanie and other peers in my community.
I'm really curious if that joke about "a liberal is just a conservative without kids" [laughter] – if that's true. And right now, I'm not a breeder (that I know of). And how things change as we get older and age, and how much of what's being repeated is just the fact that our passions shift, or our hunger or whatever just kind of mellows to a certain degree.
And then there's a younger generation that's coming through with that vim and vigor. And now we have Google, and if you're not in the top ten… If you're not on the first page of the search results, you don't exist. And I would think that some of the artistic peers you're thinking about who aren't being consulted, people just don't know about them because somebody just got this great idea to do an art show and Googled a couple of things, and then sent out some e-mails. You know?
There's a great do-it-yourself kind of quality that I love, and some spontaneity and some newness that happens, but then those tips of the hat are so easy for some people to miss. And I think, in talking to Robert Lawrence about mentorship in the sex ed community, especially in the gay men's community, he's like, "The mentors all died."