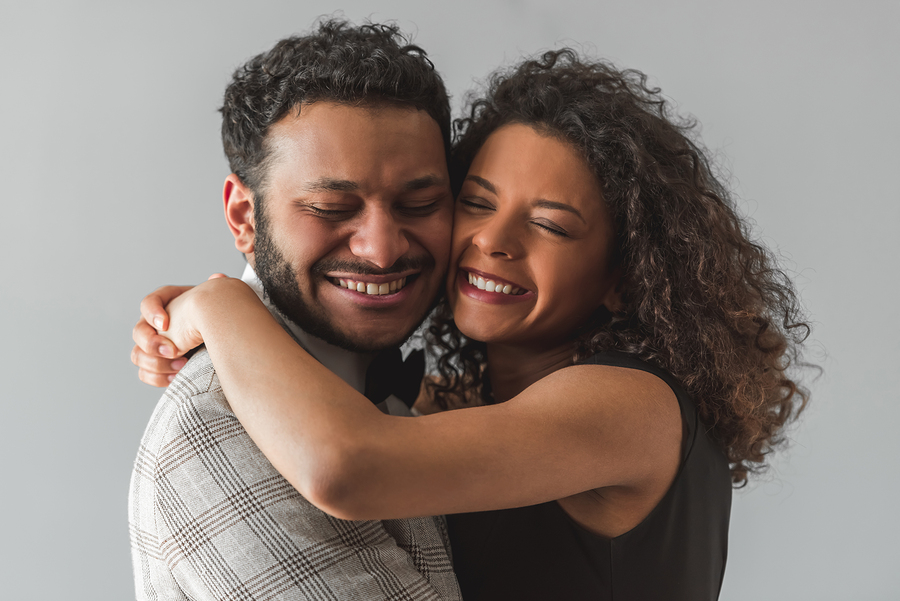 Susie Bright/Reid Mihalko Interview Part 5
Join author, feminist and sexpert Susie Bright as professional sex geek Reid Mihalko of ReidAboutSex.com interviews her about sex, porn, growing up, raising children, feminism and everything in between.
To download the full transcript and audio from this video series, go to: http://reidaboutsex.com/afternoon-del…
From her life story (recently told in her memoir "Big Sex Little Death") to her vital role bringing women's enjoyment of porn out of the closet to her current status as sex-positive stateswoman and cultural commentator, Susie Bright's seen it all and talks about it with insight, warmth and humor with sex and relationship expert Reid Mihalko at San Francisco's historic Center for Sex and Culture, October 11, 2011!
ABOUT SUSIE: Susie Bright from http://www.susiebright.com is the editor of The Best American Erotica series and host of the weekly audio show In Bed with Susie Bright on Audible.com. She has been a columnist for Playboy and Salon, and has been profiled in USA TODAY, Los Angeles Times, Esquire, Rolling Stone, Mother Jones, and Vanity Fair, among other publications. An international lecturer on sexuality and feminism, she won the 2004 Writer of the Year Award at the Erotic Awards in London. Ms. Bright lives in Santa Cruz, California.
ABOUT REID: The golden retriever on espresso of sex and relationship educators, Reid Mihalko of http://ReidAboutSex.com helps adults create more self-esteem, self-confidence and greater health in their relationships and sex lives, no matter what their self-expression of those happen to be. Know for his charisma, wit, and emphasis on integrity, Reid's workshops have been attended by close to 40,000 individuals from myriad walks of life, orientations, relationship styles, countries and religions. Reid has been a writer and producer on a number of films and television projects about sex and relationships, lectures often at colleges across North America, and appears regularly in the media. He has appeared on the Emmy award-winning talk show Montel, Fox News, VH1's Scott Baio is 45 and Single, Showtime's Penn & Teller's Bulls**t!, Canada's The Sex Files and SexTV, on NPR, Sirius' Maxim Radio and Cosmo Radio, and in Marie Claire, GQ, Details, People, Newsweek and The National Enquirer, as well as media across the globe in thirteen countries and at least seven languages. Follow Reid twittering as @ReidAboutSex.
Many thanks to Cathy Vartuli of TheIntimacyDojo.com for editing this interview and for organizing the transcripts and audio downloads!
Reid: Well, I have a lot of friends who do Internet marketing, and there's a lot of that "be an expert! If you know more than somebody else, then you're an expert in your field." Which was useful for me, when I created "Cuddle Party," and the Washington Post was like, "What qualifies you to do this?" I said, "I give great hugs." [laughter] "And no one is suing me yet. So I guess I'm not the creepy guy."
And my qualifications were that I was a bartender who had probably at that point had 150,000 conversations with people about sex over the wood… [laughter] …of the bar. So in those ways, I think that the expert mentality worked for some of us really well, and there was a lot of leveraging of value. You know? People aren't paying for things, they won't respect what they're receiving, which is a different mindset.
So this feeds into my next question, which is, "From your days with writing and working for the Red Tie, and then eventually helping to create and work for "On Our Backs," and now writing a memoir and having a daughter, are you seeing – politically speaking – maybe not limited to the sex geek world, but are you seeing any kind of cycles? Is the pendulum swinging back? Was elitism big in the fifties, and then in the sixties it was… You know. Any views on that?
Susie: Well, I wish I could sound brazenly original on this one, but I'm just echoing what you're hearing people screaming at the Wall Street occupation every day right now, which is that we're in a new gilded age, and eradication of the middle class, and eradication of the notion that one can move through society and become maybe this, maybe that. That you were not born to life as either a serf or an aristocrat. And the plutocrats are winning right now. Their devastation of the social infrastructure and public education, the illiteracy in this country… I just end up sounding like a terribly depressed socialist when I get on a rampage about this. But I am frustrated.
And I get especially upset because I have children in the world, and I don't want them to feel like held back, when I was brought up with a sense of such great imagination. And it's in every respect. I mean, I see… How does this occur to me? It just sounds like an old-fashioned feminist.
There was an announcement the other day, that Amazon has a new invention, and there was a great deal of publicity about it, and there are all these videos about this brand new invention that's going to change their company and change the world. It's one of their new Kindles, and it has been a big deal in the news this week. And
I watched all of the videos, and in every one of them, there must have been about 20 different men who came out and told you how great their product was, and exactly how it worked, and all of it's technological brilliance.
And I thought, "Is there any woman at Amazon who does anything but make coffee?" It's like, all these things that I thought would just naturally be up, up, and away – it's women's liberation! Great! By the time I have kids, sexism will be like, "What's that?" Civil rights movement, you know… obviously, we're never going to go back to Jim Crow and tokenism, that's over. Thank goodness we did this and did that.
Instead, now we have the most peculiar kind of lip service. So, no matter what I look at, whether I look at class consciousness, or race or sex, or the access to sexual education and information… The other day – I get into these stupid arguments with my family members. My niece was asking me about something and I said, "Well, just get a speculum, and then you can check it out for yourself." And she's like, "What are you talking about, a speculum?" I said, "When I was your age, every woman I knew had her own speculum! Of course, you should be able to look at your cervix at a moment's notice!" [laughter] "Can you look at your elbow? Well, then, you should be able to look at your cervix. You know? I'm sorry.
Men look at their genitals constantly. We need mirrors and tools." And she just looked at me like, "Are you out of your mind? No-one I know has a speculum. You are so weird." And we just sort of hit this impasse. And I thought, my God. I grew up thinking that this was "up, up, and away, TWA." We were roaring into the future, and it was going to be like the Jetsons, and we were going to be on our ultra-awesome rocket ship, and instead I feel like, you know, pressed under by this awful, capitalistic train wreck.
There can be nothing but slaves and masters, and everything must flow from that. I think a lot of people in the sex biz who get called pornographers or perverts or whatever, were some of the first people ringing the bell. Because it's often the people on the outlying of artistic and aesthetic and sexual movements who feel the chill. When everyone else is going, "Oh, please. It's not going to get to be that bad." But you know. You're in the ghetto. The ghetto knows first. And there are all kinds of ghettos, including the sex ones.
Reid: Well, Carol and I have talked about this and Joanie, I think you and I have talked about this – for those of you who don't know Joanie, Joanie Blank founded Good Vibrations… [laughing]
Audience Member: My life would be completely different.
Reid: Your life would be completely different. The idea of, especially for those of us in San Francisco and in Northern California (I grew up in New Hampshire and lived in New York for 15 years after college), we're in the sex bubble. You've probably hit on somebody who has worked with Sissy, if you've been in this town long enough.
And the idea… for me, when I started lecturing at colleges when my career turned into something where people actually wanted me to come speak to students, and I went back to my alma mater, which is Brown, which I found really weird because I wasn't a sex geek at Brown. I was just trying to undo some of my family stuff. My mom and dad loved each other very much, but couldn't communicate well.
And so I kind of set off on this task of "How do I love like they love, but not like they love." I was amazed at how little college-age adults knew. And it made me think back on how little I knew, because I was still a virgin when I got to college.
And that… Not everybody owns a speculum. [laughter] Maybe Amazon needs to come out with a digital Kindle Speculum at some point, and that would just solve everything. You know, the iSpec. [laughter] For you – just jumping topics completely – how do you think the porn or the erotic imagery that On Our Backs started creating, how do you think that is influencing feminist porn now?
Susie: Hmm. Well, funny you should ask me that on this particular date, because my ex, who is one of the founders of On Our Backs with me, she was just evicted from our apartment of 30 years, which I moved out of many years ago when we finally had our little breakup.
But I never really moved out. My stuff continued to stay there. I had a daughter, and she grew up there in two different households. We've been family – you know, the way you can sometimes be family with an ex – ever since. And as we've been cleaning out the apartment this past few weeks, it has been heartbreaking to me to look at all the pictures and all the negatives and everything we did, and I decided to do a little homage on my blog.
I did a quick scan of every pictorial of On Our Backs that was shot at 25 *** Street, or conceived there. It was a very sentimental thing for me to do, but I felt kind of a relief, like dammit, people should know. Sometimes a place is special. I mean, we're here at the Center for Sex and Culture, and there may come a time when people say "Remember when so many amazing things happened right here." And I wanted to bring that sense of honor to the place.