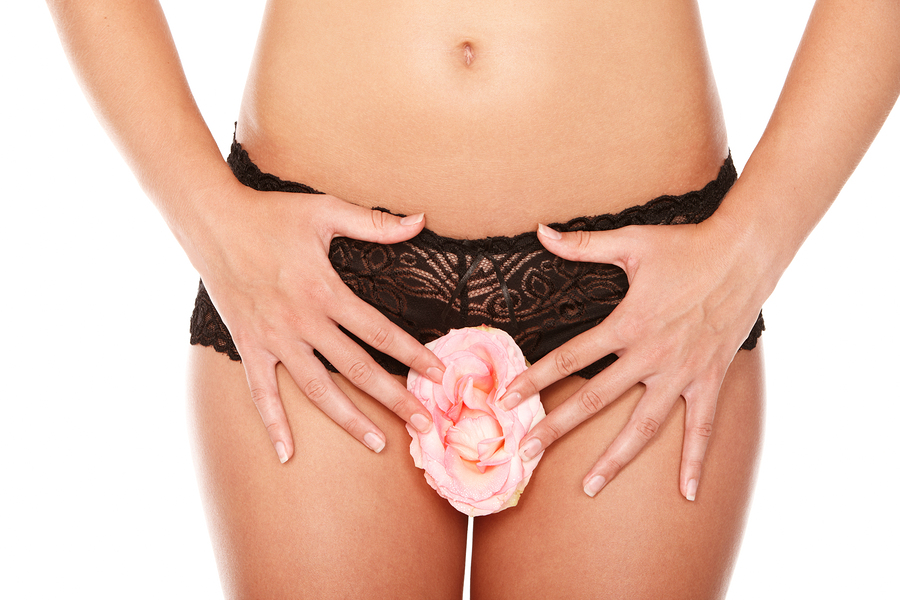 Susie Bright/Reid Mihalko Interview Part 4
Join author, feminist and sexpert Susie Bright as professional sex geek Reid Mihalko of ReidAboutSex.com interviews her about sex, porn, growing up, raising children, feminism and everything in between.
To download the full transcript and audio from this video series, go to: http://reidaboutsex.com/afternoon-del…
From her life story (recently told in her memoir "Big Sex Little Death") to her vital role bringing women's enjoyment of porn out of the closet to her current status as sex-positive stateswoman and cultural commentator, Susie Bright's seen it all and talks about it with insight, warmth and humor with sex and relationship expert Reid Mihalko at San Francisco's historic Center for Sex and Culture, October 11, 2011!
ABOUT SUSIE: Susie Bright from http://www.susiebright.com is the editor of The Best American Erotica series and host of the weekly audio show In Bed with Susie Bright on Audible.com. She has been a columnist for Playboy and Salon, and has been profiled in USA TODAY, Los Angeles Times, Esquire, Rolling Stone, Mother Jones, and Vanity Fair, among other publications. An international lecturer on sexuality and feminism, she won the 2004 Writer of the Year Award at the Erotic Awards in London. Ms. Bright lives in Santa Cruz, California.
ABOUT REID: The golden retriever on espresso of sex and relationship educators, Reid Mihalko of http://ReidAboutSex.com helps adults create more self-esteem, self-confidence and greater health in their relationships and sex lives, no matter what their self-expression of those happen to be. Know for his charisma, wit, and emphasis on integrity, Reid's workshops have been attended by close to 40,000 individuals from myriad walks of life, orientations, relationship styles, countries and religions. Reid has been a writer and producer on a number of films and television projects about sex and relationships, lectures often at colleges across North America, and appears regularly in the media. He has appeared on the Emmy award-winning talk show Montel, Fox News, VH1's Scott Baio is 45 and Single, Showtime's Penn & Teller's Bulls**t!, Canada's The Sex Files and SexTV, on NPR, Sirius' Maxim Radio and Cosmo Radio, and in Marie Claire, GQ, Details, People, Newsweek and The National Enquirer, as well as media across the globe in thirteen countries and at least seven languages. Follow Reid twittering as @ReidAboutSex.
Many thanks to Cathy Vartuli of TheIntimacyDojo.com for editing this interview and for organizing the transcripts and audio downloads!
Susie: So when I think of star-fucking, I think about those memories, and how it wasn't fun, and the insecurity of those people who were often physically very beautiful, and that's part of the reason they were chosen, was because they were so pretty.
And any dum-dum – I was like I'm having sex with a really handsome man and a beautiful young woman – I suppose they'll know everything about sex! Well, no, they didn't, and then they cried and cried and cried, and it was just like it seemed so loveless and alone.
There was a real heartbreaker of a situation. I don't think I ever really got to enjoy the whole notion of star-fucking until many years later. My friend Char *** – and I remember Rachel *** was involved in this too – they did a little scene called "Star Fucker" where we all wrote fantasies about fucking absurdly famous people.
[laughter] "Me and Monica Lewinsky – A Lesbian Tale." [laughter] "Me and Mötley Crüe – The Entire Band."
And I remember feeling like I'm finally laughing and finding this stuff a turn-on and a hoot instead of just thinking about everybody who OD'd and died and is just, you know, in a mental institution. When you ask about me, it's… For me to feel uninhibited in bed, I have to forget all that. I mean, I could fool around with it, you know.
I certainly have had… There's something about you're here to play party, and you're in a position where you're the cute little dominatrix or whatever, it's easier to tease people and lord over them. That's fine. That's easy enough to do. But to get into a submissive or vulnerable space? I can't be putting my ass in the air saying, "By the way, have you read all 30 of my books?" [laughter] I mean, no. That's just… Am I naïve? You should tell me! Please instruct me.
Reid: I find it quite delightful. So "Full Exposure" was the first book of yours that I read.
Susie: Oh.
Reid: And so the idea of… and that was really, for me as a budding sex geek, starting to look at how our own concepts of what is erotic is just not the kind of thing my mom and dad ever sat us down and…my brothers and I at the breakfast table… "Reid, this is how your father and I negotiate what's erotic for ourselves…" [laughter] "…and make things work."
And I had this idea – I think it was in "Sexual State of the Union," where you talk about the lessons of the lies in people, or something like that. So to the extent that… Obviously, read the book. The memoir is really great. I enjoyed that a lot. And I don't want to talk so much about the book. I'm more curious about other tandems that we've been going on.
Susie: Sure.
Reid: So for you, how has your life shifted over the years, for yourself?
Susie: Well, I'll tell you how I got the inspiration for "Full Exposure." That wasn't my idea for the title. Because I know what inspired me was to ask the question, "What's your sexual philosophy?" and "What's your erotic identity?" And that came from two places, to sort of conceptualize it and word it that way.
One was really from the beginning, when I had my first job at Good Vibrations, and my boss, ***, said, "You should have some training, and you should go to San Francisco Sex Information, and they train these volunteers to answer people's sex questions. It's like boot camp for sex educators. And you go and you watch movies, and you have these rap groups – this very seventies, bare-your-soul…
Reid: Consciousness raising.
Susie: Yes. It's like consciousness raising. And one thing that gets stressed, straight off the bat, it was to take your parochial ideas about intercourse and penisvagina penetration as the beginning and ending of things, or that gay sex means one thing – or that any sex could be reduced to a position on a page in a book.
You quickly learned that that was crap, and that sex was really anything. It was all in your head, and it could be the slightest touch, the strangest, most esoteric experience. This is why so often, you'll hear people say to you, "My God, I just got off the phone, and I had the most powerful orgasm of my life. How could I have just had the best sex of my life, and I've never even met this person, and it was all over the phone. How could that happen?"
Well, even before we had telephones and computers, people would still do that as pen pals. People have always had ways of just going into sexual ecstasy without going into methodical, Darwinesque methods of touching. And as soon as someone introduces that idea to you, you go, "Of course! Of course! You never used it when you were a kid, and you rubbed yourself on a vibrating dryer, or you were just rolling in the grass, and it felt so good. You were like a little puppy.
You just couldn't get over it. We all have deeply sensual memories. It could be an aroma, a song that just give you goosebumps. We're motivated to feel sexual because of that. And to finally meet some intellectuals and some scholars in the field who are willing to put that into words for me, it was going to… It did help me be a better vibrator-store clerk, because I had so much more compassion and empathy for where someone might be coming from, and that I wasn't going to go up to them and say, "How many attachments do you want?" You know? I don't think I was ever that stupid, but to have more charm and consideration for every different place someone could be coming from.
And then secondly, and this is what I call "the silver lining of the AIDS pandemic," is… Okay, first we have this no-name disease. Then we know it's called AIDS. Then we start discussing HIV and there began to be a whole realm of sex education and disease prevention that was organized around "safer sex guidelines." And it has evolved a lot over the years. But it got developed a lot at universities, where there was a great deal of concern.
All of these incoming freshmen needed to be shepherded in just the right way. And kids would get asked, "What are your limits? What are your boundaries? What is your sexual philosophy?" They would use terms like that. They were just talking about it in terms of barriers and boundaries to STDs. But for me, oh, it was so much bigger than that. I mean, put aside the rubber and think what that could really mean.
And I found that those conversations that were kind of set up in the public health world actually took on a more creative meaning for me. That was around the time that I wrote "Full Exposure" and I thought, "I kind of want to get under people's skin." And instead of thinking, okay, you want to know how many people I've slept with? I mean, who cares? I've met virgins – technical virgins – who had incredible sexual wisdom and powers of penetration and insight, and then you meet people who seem to fuck everyone and know nothing.
I would say that it's usually the other way around. I'm not going to be a complete idiot about this. I do find that people who have sex for a living, or who have just managed to have a lot of sex in their lifetime, generally do know a lot more about sex. And I feel kin to that. But when I write a book for all of America – it's very public – I don't want to throw that kind of gauntlet down. I want to say, "Just reach inside and you'll find so much sexual feeling and interest in your own history that there will be plenty to work with.
You don't have to have dated so-and-so, or have been to the right party, or got a special invitation. That's not required. I suppose I have a very democratic sense of it, and if I'm a little beleaguered and disappointed these days in my political viewpoint, it's because this country is going through a time where elitism is on a pedestal.
And there's this sense that the notion of democracy is something that can be open for everyone, that everyone can participate in – it's not popular. So if I say, "Yes, come in! Everybody come in. It's free. I want to talk. Let me share everything I can share with you about what I know about sex. There's a sensibility… I don't know. It doesn't cost a million dollars. Is anyone interested?" That kind of… It's the opposite of the 60s spirit I came of age in.