It taint penis or pussy, and it taint ass… And prostate is the new G-Spot!
It's Anal August here at the Pleasure Chest, and we're calling in one of our geekiest Sex Geeks, relationship expert Reid Mihalko of ReidAboutSex.com, to shed some light and slather some lube on two "untapped" pleasure resources: the not-spoken-enough-about Perineum and Prostate!
We know what you're thinking: the Whatzit and the Whodoyacallit? Exactly!
Men and women and those who love 'em: you do not want to miss humorous and informative 2-hours with Reid 'cause Ticking the 'Taint and Beyond: Perineum and Prostate Play for Beginners and Black Belts will reveal tips and tricks you've probably NEVER heard of!
In this R-Rated, 2-hour class (with plenty of time for your Q&A on backdoor-basics), you will learn:
What a the Perineum is, where it is on men and women, and how it can increase sexual pleasure
How you can blow someone's socks off by playing with the Perineum fully-clothed, fully-naked, or somewhere in between!
Where the Prostate is, why its referred to as the "male G-Spot," and why you want to know all about it… Even if you don't play with men!
3-ways you can explore Prostate Play on your own, with a partner, and in groups!
Some great communication tools for introducing your partners to Ass-Play and beyond, including a few black belt level massage moves that are ass-play but you'd never know it!
DATE: Monday, August 8th – Tickling the 'Taint and Beyond: Perineum and Prostate Play for Beginners and Black Belts
TIME: 8-10pm
WHERE: LA's historic Pleasure Chest, 7733 Santa Monica Blvd., West Hollywood, CA 90046<
Cost: FREE!

First come, first served seating, so get there early! Questions? Call The Pleasure Chest @ 323.650.1022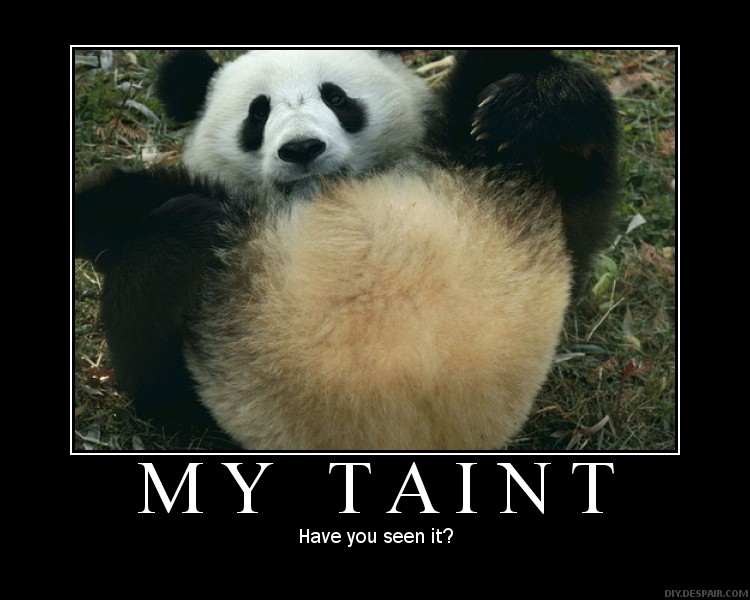 Whatever your orientation, relationship status, level of experience or feelings about back-door action, join us for an entertaining evening of stimulating sex education covering the 101, the 411, and a few 69's ta boot! And let Reid and the Pleasure Chest help you can put the "us" in anus this August!
Curious about booking Reid for a private class? Go HERE!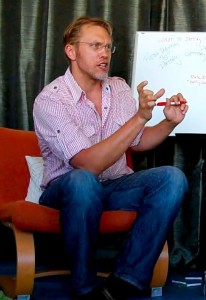 ABOUT REID: Reid Mihalko of ReidAboutSex.com helps adults create more self-esteem, self-confidence and greater health in their relationships and sex lives, no matter what their self-expression of those happen to be.
From his rated-PG/PG-13 workshops (Cuddle Party, Speed-Flirting) to the rated-R (Iron Slut Sex Educator Showdown) to his explicit, NC-17 rated, Show-N-Tell sex education workshops (where audiences get to watch, take notes, and ask questions), Reid's workshops have been attended by close to 30,000 individuals from myriad walks of life, orientations, relationship styles, countries and religions. Known for his charisma, wit and emphasis on integrity, Reid travels the country teaching, coaching, consulting and collaborating on fulfilling his mission: Create more self-esteem, self-confidence and health for adults in and out of the bedroom.
Reid has been a featured speaker at dozens of conferences on relationships and sexuality and is a sought-after presenter and teacher at colleges and sex positive stores across the country.
Reid has been a writer and producer on a number of films and television projects about sex and relationships, and appears regularly in the media. He has also appeared on the Emmy award-winning talk show Montel, Fox News, VH1's Scott Baio is 45 and Single, Showtime's Penn & Teller's Bulls**t!, Canada's The Sex Files and SexTV, and the short-lived Life & Style, on NPR, Sirius' Maxim Radio and Cosmo Radio, and in Marie Claire, GQ, Details, People, Newsweek and The National Enquirer, as well as media across the globe in thirteen countries and at least seven languages.
Follow Reid twittering as @ReidAboutSex.