Why do we fall in love with good people who are HORRIBLE fits for us? 
Are you confused about dating, mating, and relating in the 21st Century?
Unsure how to make a relationship last past a season of Project Runway or Monday Night Football?
Can't tell Mr/Ms. Right from Mr/Ms. Trainwreck?
Dating, marriage and the reasons we stay in relationships have changed a lot since the days of our great grandparents, and sex and relationship expert Reid Mihalko of ReidAboutSex.com knows what you need to make the current dating and mating scene less screwed-up. His advice: Date your species!
If you found this 9-min video helpful, imagine what we could accomplish in 2-hours…
2-Hour Educational Video with Downloadable Transcript
Lifetime, 24/7/365 Access!

ONLY $47!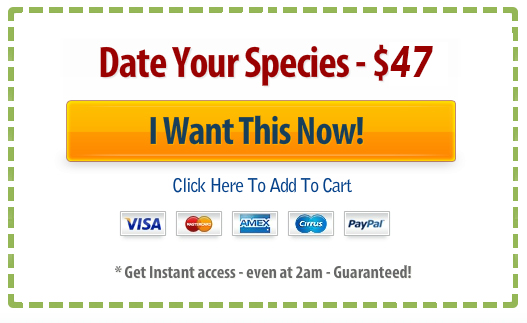 Comes with Reid's 30-day Money Back No-Risk Guarantee
Join us for this humorous, frank and illuminating, 2-hour educational video where sex and relationship expert Reid Mihalko boils down more than 150,000 conversations he's had about sex and relationships and walks YOU through his best thinking and advice on making sex, dating, relationships and mating work!
In This 2-Hour Fun and Humorous Training Video with Downloadable PDF Transcript, You Will Learn:
Why and how relationships have changed in the last 3 generations
Why duration is no longer the best way to measure the success of a relationship
How to figure out what species YOU are!
Tools to determine if someone is good or horrible fit for you…
Communication Skills to ask for what they want and how to avoid past relationship mistakes…
A few of Reid's "black belt" relationship tips and tricks!
2-Hour Educational Video with Downloadable Transcript
Lifetime, 24/7/365 Access!

ONLY $47!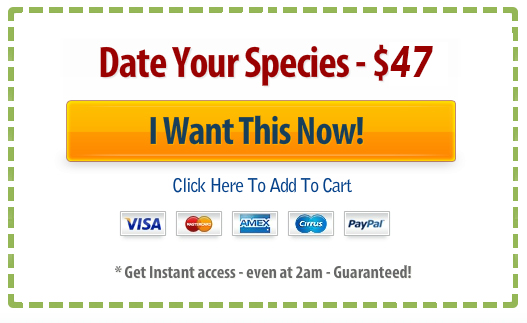 Comes with Reid's 30-Day No-Risk Guarantee:
You've Got 30-Days To Test-Drive It And Ask for Your Money Back If You're Not Satisfied!
How's That For No Risk?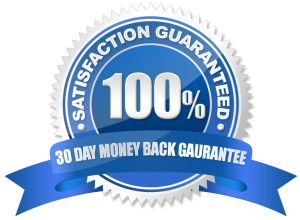 Ps. Imagine how much grief, bullsh*t, heartache, and frustration you could save yourself if you gave me 2-hours and let me walk you through how YOU can ferret out, well in advance, when someone's NOT your species! And imagine how much more confident you will occur to yourself, your friends, and your dates when you know what "your species" is! Hope you click the button above and we get a chance to geek out!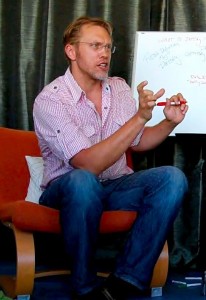 ABOUT REID: Sex and relationship expert Reid Mihalko of ReidAboutSex.com teaches adults how to create more self-esteem, self-confidence and greater health and satisfaction in and out of the bedroom.
Using humor, insight and solid information, Reid appeals to audiences of all orientations, backgrounds, ages and identities. He's one of the only male sex and relationship experts touring the country today who can speak pragmatically to nearly all areas of sexual self-expression, intimacy, dating and relating. Reid's mission is to give men and women new tools to transform their love lives into fulfilling, satisfying, and sustainable expressions of self.
In early 2018, some very brave people came forward during #MeToo sharing harms that Reid had caused them. Reid stepped down from teaching and initiated a restorative justice-based accountability process to address his misconduct and make amends if and where possible. The formal, year-long process along with Reid's apology and resources were shared publicly and can be found at TinyURL.com/reidaccountability. Going forward, Reid's projects and appearances will include pointing people towards resources and experts on restorative and transformative justice-based accountability processes.
Reid is a sought after speaker who lectures at colleges across the country and has presented and keynoted at dozens of conferences on relationships and sexuality. The workshops he's designed continue to be taught all over the world and have been attended by over 50,000 people. Reid has appeared on CBS' The Doctors, Oprah's Our America with Lisa Ling on OWN, Bravo's Miss Advised, the Emmy award-winning talk show Montel, Fox News, VH1, Showtime'sPenn & Teller's Bulls**t!, on NPR, Sirius' Maxim Radio and Cosmo Radio, and in Marie Claire, GQ, Details, Seventeen, People, Newsweek, The Washington Post and The National Enquirer, as well as media across the globe in twenty-seven countries and at least fourteen languages.
Reid has also been a writer and producer on a number of films and television projects about sex and relationships, and consults regularly behind the scenes with producers and writers as an expert on subjects ranging from infidelity and sex addiction to dating and marriage, from jealousy and non-monogamy to gender dynamics and sexual tips and tricks.
Reid is also founder of Sex Geek Summer Camp, Sex Geek Conservatory, and Sex Geek School for Gifted Sex Geeks, which help sex educators learn valuable business skills that allow them to reach more people with greater ease, transform more lives, and make a better living as sexperts.
Follow Reid on Twitter and Facebook and YouTube and Instagram.
Figure out what species YOU are!