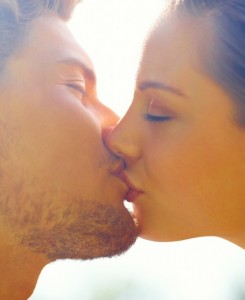 Most of us spend more time choosing our latest cell phone than learning how to develop and deepen relationships…
The general view is you either instinctively know how to create relationships, or you don't. There are the charismatic, attractive people… and the rest of us. Love either hits you over the head, or it doesn't.
Humans need to love and be loved in order to thrive. Yet, most of us spend more time choosing our latest cell phone than learning how to develop and deepen relationships. And that's not your fault!
Most of us feel disempowered and lost when it comes to creating meaningful, loving relationships that make life juicy and delicious. After all, fates had to align for Snow White and her Prince—right?
Are you tired of waiting for your glass slipper to arrive, or your white horse to trot up and lead you to your dream partner? Or does your current relationship lack the spark and delight you believe in your heart is possible?
The truth is there are specific actions you can take,
and specific skills you can develop,
that will enable you to feel POWERFUL in relationships.
We're not talking about following a set of rules or sleazy approaches. We're not talking about trying harder… We're talking about a new pragmatic approach that is authentic and unique to you… that will let your inner self shine and attract the types of people who are naturally an amazing fit for you.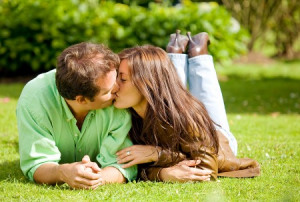 "That which you seek is seeking you."
– Rumi
Why not make it easy for your connections to find you?
The average person is still functioning with the same skills that got them (awkwardly) through their fifth grade dance. Most of us go through our lives hoping to stumble on the person who will "make us" feel fulfilled. We go shoe shopping at a trout farm… and wonder why we can't find a single pair of shoes to fit our feet! We start thinking there is something wrong with us, that love has passed us by, or perhaps we're not worthy.
We want YOU to find fulfillment and possibilities in this New Year.
Creating Connection: 6-Calls, Plus BONUSES… Only $47
30-Day Money Back Guarantee
Call Recorded: January 23, 24, 25; 30, 31 and February 1st, 2012
Download NOW and be listening in minutes!
In this intensive course, we will:
Guide you through the steps to creating pathways and a state of being that allows you to find people who authentically match with you, and
Show you simple techniques that allow you to efficiently identify the people who are able to function well in loving relationships. (If you're already in a relationship, these steps can help reawaken the reasons you were attracted in the first place).
Then we'll guide you to deepen and strengthen the relationships in unexpected and heart opening ways.
This isn't about shallow cosmetic fixes. You get to create the depth, warmth, and passion you've always wanted!
Unleashing Your Authentic Self: From Shy to Self-Expressed! Techniques and suggestions for sharing yourself in ways that will open the door to deep, authentic connections.
Breaking the Ice and Initiating Connection: From Dorky to Daring, Shy to Suave How to confidently and naturally engage with people and start forming the connections that will make your life warmer and more playful.
Maintaining Connection: Tips For Remaining Present And Open Moment By Moment Tips and skills to help you stay out of your head and your old stories and be truly engaged with the connections you are forming.
Deepening Connection: Nourishing and Expanding Relationships (Even When You're Afraid) Unlike the traditional approaches of roses and candlelight, these cut to the core of what you want to build… and they may result in roses and candlelight!
Transitioning Connection: Authentically Shifting Relationships With Grace and Ease Whether you want to take your relationship to the next level or exit with style, these communications skills can help you transform cleanly.
Blocks to Creating Connection: Understanding The Dynamics and Patterns That Set Us Back and Transforming Them Getting close can bring up all kinds of fears and intimacy issues. Knowing what they are up front (and clearing them up) can make the process more fun and enjoyable.
Creating Connection Bonus Features
Polite vs. Honest: Audio Recording ready for download when you enroll. This audio helps you understand some of the old "rules" that may be holding you back from meaningful connection.
Checklist of Practical Steps to Take Now!
"Get a Sense of Sexual Self-Esteem" Audio Recording by Reid Mihalko
Setting Up Your On-line Dating Profile Guidelines (this is helpful for people who are already in a relationship as well… if you know what you want, it's easier to get it!)
Join Reid Mihalko, Cathy Vartuli and Rick Wilkes as we share unexpected and life changing approaches and do some Tapping (EFT) to get you started.
Because we believe the world is a better place when people feel
empowered to find and create meaningful relationships,
we're offering the Creating Connection course for…
Only $47
We want YOU to find fulfillment and possibilities NOW!
30-Day Money Back Guarantee