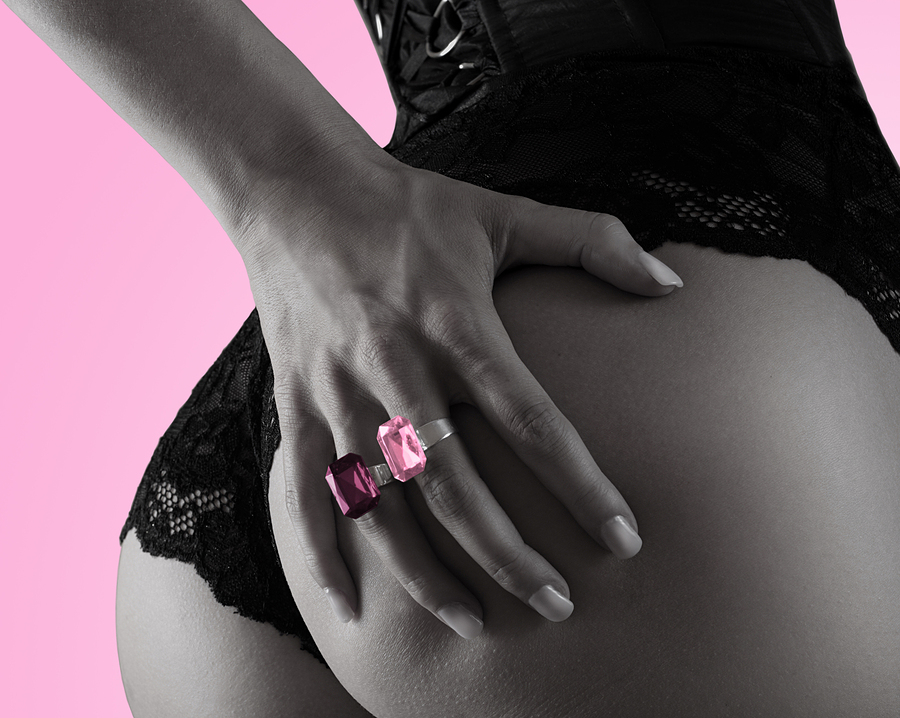 Susie Bright/Reid Mihalko Interview Part 3
Join author, feminist and sexpert Susie Bright as professional sex geek Reid Mihalko of ReidAboutSex.com interviews her about sex, porn, growing up, raising children, feminism and everything in between.
To download the full transcript and audio from this video series, go to: http://reidaboutsex.com/afternoon-del…
From her life story (recently told in her memoir "Big Sex Little Death") to her vital role bringing women's enjoyment of porn out of the closet to her current status as sex-positive stateswoman and cultural commentator, Susie Bright's seen it all and talks about it with insight, warmth and humor with sex and relationship expert Reid Mihalko at San Francisco's historic Center for Sex and Culture, October 11, 2011!
ABOUT SUSIE: Susie Bright from http://www.susiebright.com is the editor of The Best American Erotica series and host of the weekly audio show In Bed with Susie Bright on Audible.com. She has been a columnist for Playboy and Salon, and has been profiled in USA TODAY, Los Angeles Times, Esquire, Rolling Stone, Mother Jones, and Vanity Fair, among other publications. An international lecturer on sexuality and feminism, she won the 2004 Writer of the Year Award at the Erotic Awards in London. Ms. Bright lives in Santa Cruz, California.
ABOUT REID: The golden retriever on espresso of sex and relationship educators, Reid Mihalko of http://ReidAboutSex.com helps adults create more self-esteem, self-confidence and greater health in their relationships and sex lives, no matter what their self-expression of those happen to be. Know for his charisma, wit, and emphasis on integrity, Reid's workshops have been attended by close to 40,000 individuals from myriad walks of life, orientations, relationship styles, countries and religions. Reid has been a writer and producer on a number of films and television projects about sex and relationships, lectures often at colleges across North America, and appears regularly in the media. He has appeared on the Emmy award-winning talk show Montel, Fox News, VH1's Scott Baio is 45 and Single, Showtime's Penn & Teller's Bulls**t!, Canada's The Sex Files and SexTV, on NPR, Sirius' Maxim Radio and Cosmo Radio, and in Marie Claire, GQ, Details, People, Newsweek and The National Enquirer, as well as media across the globe in thirteen countries and at least seven languages. Follow Reid twittering as @ReidAboutSex.
Many thanks to Cathy Vartuli of TheIntimacyDojo.com for editing this interview and for organizing the transcripts and audio downloads!
Susie: Another thing you often feel is – it has to do with aging
Novelty is not as much of an instant ticket for me as it used to be.
I mean, I really was someone who wanted to try everything once, then maybe three or four times to make sure [laughs] I had an opinion about it. And that kind of thing… For example, when I get questions from young people – "Dear Susie Sexpert, what about anal sex? I've been thinking about a threesome." And I remember feeling like that.
It's this tremendous "I wonder what that's like." And now, it's not that kind of… I have that intellectual wonderment about things, but not that first-timer, omigod, jumping into that end of the pool for the first time. My sex life, in terms of who my partners are these days, are… First of all, I guess I have to say, as a committed Betty Dawson accolade, as long as I have my own fantasy and masturbation life, I will consider myself wildly sexually active.
I mean, for me, that's where it all begins. I don't give a shit if I ever touch another person. I'm chilling off. I'm having a sex life, thank you very much. And it's all the way I gauged where I'm at. Am I horny? Am I entering menopause or not? And everything is around, like, my temperature-taking of myself. And then I have a long-term partner who I feel really comfortable with, and with whom I have all the pleasures of familiarity, which I like a lot, and this sense of being really wanted and desired.
I'm sure we really do have rose-colored glasses on about each other, because I really think he's so beautiful. You know? It's genuine. We look at each other with stars in our eyes. *** The sexual chemistry and the romantic chemistry is still there.
And then, with other people… It's funny you're asking me this, because I just came off a book tour – and book tours are the best time to meet new friends! Because everybody knows you're leaving, and you… There's a sense of "what a wonderful moment in time we have to encounter each other without wondering 'what does this mean?' tomorrow.
Reid: It's vacation sex.
Susie: Yes. So that's really nice, and I would put those into two categories. I don't know how to say this without sounding like such a pill… Sometimes – and this really hasn't happened in a long time because I avoid it, but I thought someone was attracted to me, and we started making out, and then they asked me if they could show me their manuscript. [audience gasps] And I was like, why don't you just give me a clitorectomy while you're at it? What a bring-down.
Reid: Yes.
Susie: I just felt awful about it. I thought, "You thought I was cute, and you just want to use me as a publishing opportunity!" Now, I'm very oversensitive about this. I would much rather walk into the hardware store and have some random plumber check out my ass, who doesn't know who I am. That would be so much more thrilling to me.
If I went to the *** fair today, and someone gave me a second glance, I would be so flattered. Right? So that sense of somebody being attracted to me because they're aware of my reputation, they hope I can help them along in life… I have other friends who think there's nothing wrong with that. And I'm going to bring up Betty Dawson again.
She had an argument with me about this. She's like, "If you're going to be a dirty old lady, you need to turn this shit around! People want to fuck you because you're famous? You say yes!" [laughter] You say, "Sure, honey! Put your manuscript over there and take your pants off!" Of course they want to be mentored. You think they think you've got the best tits they've ever seen? No. They are attracted to you because of what you've done, so work with it.
Like, don't stop to think you're in a Jane Austen novel. "You don't love the real me!" I'm like, "Okay, okay, you have a point." And I wrapped my mind around that. I think it's because my erotic identity, a lot of it is me looking up to you. I always fell in love with mentors. And I always was attracted to older people. I'm still attracted to people 20 years older than me.
I always was like, "They're the ones who know everything." And it was easy for me to eroticize that relationship and be disinterested in people my own age; and yet, to turn that around and be the one who is the guru and who is being courted by someone, I'm kind of awkward with that. I agree with it, theoretically – I'm all for it, but I haven't wrapped my clit around it. [laughter]
Reid: So this whole interview, as just a way to seduce you, is probably on target? [laughter]
Susie: Try dressing up in a plumber's outfit and meeting me in a hardware store. [laughter]
Reid: Works for me. I have overalls. [laughter] So, this is about star-fucking.
Susie: Star-fucking? Yes.
Reid: For you, now being the object of people's admiration, and that being eroticized, where… Does anybody want to know how we're supposed to hit on her? [laughter] How are we supposed to hit on you? Just one or two things.
Susie: Well, you're setting me up in another direction, because one part of my awed autobiography is that when I was a teenager, you know, in puberty, coming of age, I left my mother's care and I went to live with my father, who taught at UCLA and lived in a little canyon between Sunset and Mulholland.
It was sort of a hippie canyon between Bel Air, Coldwater, Benedict. And it was where a lot of people who worked below the line in show business lived at the time. So you had handsome struggling actors and musicians and so on, but also engineers and producers and, just the people who comprised the Hollywood colonies.
And I would… A lot of it was undeveloped, and I'd be playing up in the hills, smoking pot and playing "green light, red light" and "Mother May I" and "spin the bottle" with kids who ended up being on the Brady Bunch and the Partridge Family. And I lost my technical virginity to a fellow who at the time was desperately frightened and unemployed because he had lost his gig on soap operas, but would later go on to great fame on other television dramas and sci-fi shows and so on.
And what I noticed about that time, I was the one having sex with people who were a little bit famous or being groomed to be famous, and they were such a hot mess. You know? Whenever people start bitching about "This is sad. *** porn stars. Oh my God, send a rescue bus for what they've been through." Bullshit! They'd been through nothing compared to child actors. Those kids on those shows, the Brady Bunch and the Partridges, it blows your mind.
Lindsay Lohan, Britney Spears, oh, that's just… You barely know how awful it is. They get fucked by everyone. That whole thing that happened with Roman Polanski in the hot tub with that young woman, and now she's of age, and they're still looking to prosecute him even though a lot of time has gone on, and there's a debate over what to do about it. It just reminded me, that could have been me or any number of other people I knew in a minute. That was just another day at the office at the Hollywood colony.
And what was really frightening was the parents, who would often be behind what was the pimping out of their really young children to do anything – absolutely anything – to be a star, no matter how gross and corrupt. It was pitiable.