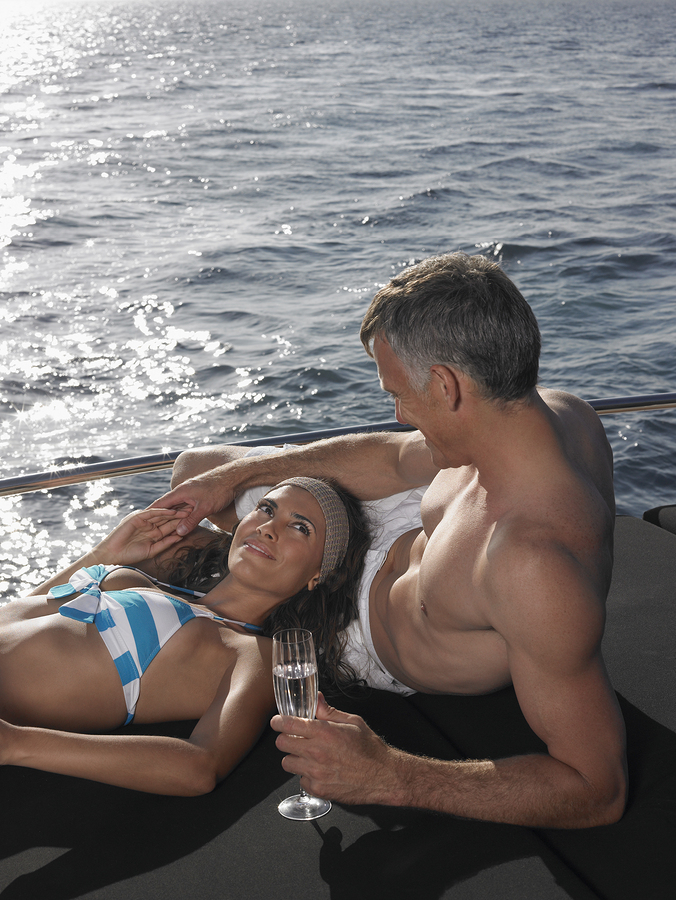 Susie Bright/Reid Mihalko Interview Part 1
Join author, feminist and sexpert Susie Bright as professional sex geek Reid Mihalko of ReidAboutSex.com interviews her about sex, porn, growing up, raising children, feminism and everything in between.
To download the full transcript and audio from this video series, go to: http://reidaboutsex.com/afternoon-del…
From her life story (recently told in her memoir "Big Sex Little Death") to her vital role bringing women's enjoyment of porn out of the closet to her current status as sex-positive stateswoman and cultural commentator, Susie Bright's seen it all and talks about it with insight, warmth and humor with sex and relationship expert Reid Mihalko at San Francisco's historic Center for Sex and Culture, October 11, 2011!
ABOUT SUSIE: Susie Bright from http://www.susiebright.com is the editor of The Best American Erotica series and host of the weekly audio show In Bed with Susie Bright on Audible.com. She has been a columnist for Playboy and Salon, and has been profiled in USA TODAY, Los Angeles Times, Esquire, Rolling Stone, Mother Jones, and Vanity Fair, among other publications. An international lecturer on sexuality and feminism, she won the 2004 Writer of the Year Award at the Erotic Awards in London. Ms. Bright lives in Santa Cruz, California.
ABOUT REID: The golden retriever on espresso of sex and relationship educators, Reid Mihalko of http://ReidAboutSex.com helps adults create more self-esteem, self-confidence and greater health in their relationships and sex lives, no matter what their self-expression of those happen to be. Know for his charisma, wit, and emphasis on integrity, Reid's workshops have been attended by close to 40,000 individuals from myriad walks of life, orientations, relationship styles, countries and religions. Reid has been a writer and producer on a number of films and television projects about sex and relationships, lectures often at colleges across North America, and appears regularly in the media. He has appeared on the Emmy award-winning talk show Montel, Fox News, VH1's Scott Baio is 45 and Single, Showtime's Penn & Teller's Bulls**t!, Canada's The Sex Files and SexTV, on NPR, Sirius' Maxim Radio and Cosmo Radio, and in Marie Claire, GQ, Details, People, Newsweek and The National Enquirer, as well as media across the globe in thirteen countries and at least seven languages. Follow Reid twittering as @ReidAboutSex.
Many thanks to Cathy Vartuli of TheIntimacyDojo.com for editing this interview and for organizing the transcripts and audio downloads!
Reid: Welcome everyone. My name is Reid Mihalko. I'm a sex and relationship educator and a little bit of a geek, and I'm a big fan of Susie's. This is a continuing series of interviews that I do wherever I can put them together, with just me talking to sex education and sex-positive pioneers, so thank you for agreeing to be on our little interview.
The format is a little bit more like… How many of you have ever seen Bravo's "Inside the Actor's Studio"? So I'll be listening today. You can be…
Susie: Barbra Streisand. [laughter]
Reid: And we're just going to have a free-flowing conversation for a little bit, and then we'll have questions from you all. And the idea is really just to have a geeky conversation about sex and politics and fun stuff, and of course your memoir, "Big Sex, Little Death" came out this year. And the reason I'm wearing my red ruffled shirt is…
Susie: Oh!… When I met Reid, it was in Baltimore earlier this year on my tour. We were at a big sex bloggers convention, and I guess I autographed his book. I forgot this. "Reid, I'll never forget you in red and black ruffles, your comrade, Susie B." – that's funny. I knew you looked familiar. I felt like "Hmm, yes, that's definitely Reid. That's not an imposter. It must have been the shirt.
Reid: So I have so many things I want to talk to you about, and for those of you who are big Susie geeks, there's an interesting conversation with Susie and Tristan Taormino that happened at Momentumcon, and that's actually where we met. And so I recommend going to YouTube and doing a search for that and listening to that. We don't necessarily have to cover a lot of…
Susie: We'll just cancel this!
Reid: No no no no no, because there are parts where at the beginning of the conversation, you were basically like "Here, I was supposed to talk about these two things, so let's talk about these two things," so I want to talk about all the other stuff.
Susie: Go ahead.
Reid: So I have some basic paths that I want to go on. The main one that I want to talk about eventually, however we get there, is how has motherhood changed your perspective on sex and relationships, if it has at all. And we can start there if you want.
Susie: Sure. Well, I am a mother, and I have one daughter of my own, who is 21. And anyone who has ever raised kids know that other kids come around, so often you have others besides your own flesh and blood in the house – people who run away or find it impossible to stay at their family of origin's household – so I feel like I've raised kids plural, even though I have an only child. There are so many different phases to that.
I remember when I was pregnant and gave birth, I wrote a story called "Egg Sacs," which was the first time (I think) someone spoke frankly about what it was like to be a sexually cognizant woman while pregnant. You know, really basic things that no-one would ever tell you about.
Like, I knew, of course, that your breasts get bigger as you get pregnant, and your tummy expands, but nobody told me that your vulva gets bigger and engorged with blood. And your labia get redder, just as your nipples darken. And when you reach down and say, "Oh, I'll just touch myself tonight the way I've touched myself so many times before," you realize that "Hey, wait a minute, everything is in a slightly different place."
It's like somebody rearranged the furniture in your old apartment. And there's this moment of panic, like "Where's my clit?!"
Reid: It's in the sofa!
Susie: It's in the sofa, right! And I thought to myself, so many women who had said, I found sex too bewildering or upsetting or not good, or I couldn't do it during pregnancy, I thought, this must be part of it, that your genitals change, and if you let that throw you, you might just give up, you know, if you're not the persistent type like I was. I felt like there was tremendous physical information about sexuality and pregnancy that simply was not covered in "Our Bodies, Ourselves" or "What to Expect When You're Expecting" or Dr. Spock or anyone. Why doesn't someone say this?
I didn't even understand that intercourse, as in species intercourse, and orgasm is preparation for childbirth. Childbirth is like the ultimate sex act, and an orgasm is like a tiny, tiny, tiny dress rehearsal of the fact that you will one day be pushing a baby through the birth canal.