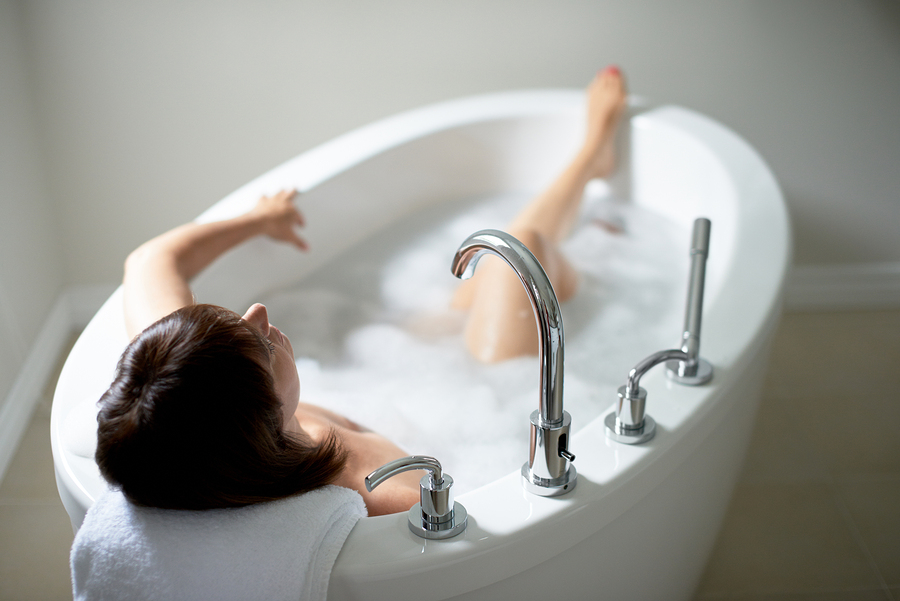 Indie Author Road Trip (Day 10): Allison's boobs from a hot tub in San Diego!
Allison Moon of http://LesbianWerewolves.com discusses her dream with Christian Bale while Reid remembers he's got a phone interview with Men's Health Magazine that he's got to jump on. Special guest appearance by the lovely hand and forearm of Jen Howd!
Allison: Good morning from the hot tub.
Reid: Good morning from a hot tub in San Diego. I'm trying to make sure you can't see Allie's boobs.
Allison: I think you're fine.
Reid: You guys all looked, didn't you? Shame on you. We've been talking about and of course the leaf blowers going and then I've realized I'm going to call with Men's health like in 2 minutes, we're going to make this really quick. We did a workshop last night in sexual shame.
Allison: It was great. I actually really enjoyed it. I don't usually like participate your workshops and I really did and then I had nightmares because all of the stuff they got kicked up during the workshop about to haunch me in my sleep.
Reid: And guest appearance for Christopher Bale
Allison: Yeah. For Christian Bale.
Reid: Christian Bale. Who's Christopher Bale?
Allison: Probably his brother. Yeah. So that was… It was scary but I asked permission and you gave it to me.
Reid: Yes and then your nightmare had a guest appearance and today we drive up to LA and so we'll do something from the road there and we have a special guest with us today not just Christopher Bale but you can't see but we are good friends and now just sitting out of care my distance.
Allison: But they don't really know if we're telling the truth or not because. Oh! That. Whoa!
Reid: That's not my hand.
Allison: That will be weird if it were.
Reid: We'll call it the Benny Hill effect. Alright. I have to go in this call.
Allison: So, see you from LA. It's my old home town so hopefully I'm enjoying myself a lot while you're working.
Reid: Yes. Subscribe to this videos if they're useful to you so that you can get updates. Bye.
Allison: Bye.