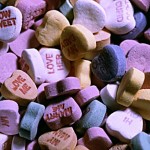 The Hallmark Cards idea of a romantic Valentine's being flowers, chocolate, diamonds, stuffed teddy bears is great every once in a while, but how do you stay connected on a day to day basis and have it be romantic?
Is romance even possible over time or is it just a "Honeymoon-phase" sort of thing? Can romance be a daily practice? And what do connection and romance have to do with one another and how can they strengthen relationships with others and with one's self?
Join sex and relationship educator Reid Mihalko for a playful (and connected) two hours of discussion, exercises, and romance just in time for Valentine's!
We'll break down and answer such vexing questions as…
"What the hell do women mean when they say 'Be more romantic'?"
"How does one romance a man?"
"Can romance be a daily practice and what does that look like?" and…
"Oh god, what am I going to do for Valentine's Day?!"
You'll find out what the top romantic activities are (hint: It's not what you think!). Discover how you can get the object of your affection to be more romantic with you, and learn how to add a little romantic playfulness to your life regularly, or even daily (without the cheese or cliché).
Whether you need some last minute ideas for Valentine's Day, or want to bring more passion, tenderness or mystique into your relationships as a daily practice, this entertaining workshop will leave you laughing and inspired. Bring a date, bring a friend, and arm yourself with tools, tips, and tricks to make your life more romantic!
Cupid's Early-Bird Discount… Save $10-off when you pre-pay!
$20 pre-paid before Feb 11th
$30 day of and at the door

Questions? Email Reid at reid@reidaboutsex.com