The Relationship10x 6-Week Solution: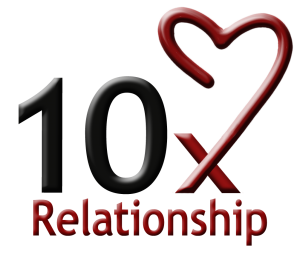 It is YOUR Time To Transform Your Relationships 10-Fold In Just 10 Minutes a Day!
Spend the 6-weeks with us upgrading your abilities in 3 key areas: Communication, Sex and Affection, and Relationship I.Q. Why? So your loved ones will feel more open, more able to share and be themselves with you, and so they will associate YOU with the joy and delight they feel.
Instead of feeling bitter, hopeless, cranky, angry, resentful, shutdown, isolated, cold and alone when it comes to relationships… Whatever your "relationship status," why not create more confidence, feel more loving and become more present in love and in life!
Relationship10x by renowned sex and relationship expert Reid Mihalko is a 6-week, online training course to help you transform your relationships (and your sex life) tenfold! This program guides, inspires, teaches and supports you as you open up communication, reconnect, revitalize, recalibrate and renew your relationships and create new passion in the bedroom. These skills will allow you to bring the warmth, delight, magic and self-confidence back into your life.
What You Get When You Register:
Registration for you PLUS a complimentary registration for a friend/lover/partner… You pick!
6-Weeks of easy-to-ingest and implement, cutting edge relationship and intimacy training
Five, quick and easy, 10-minute training videos per week (30-videos total)
12-plus hours of engaging and pragmatic audio lessons and advice you can download and listen to anywhere! (2 MP3's per week for 6-weeks)
Unlimited access to Relationship10x's online resources and to R10x's invite-only Facebook Group with regular FB check-ins by Reid answering your questions, giving advice and cheering you on!
Weekly transcripts and downloadable pdf's to anchor the lessons and chart your gains!
Fun, exciting homework assignments that build toward experiential, weekend, date night "field testing" of your newfound, black belt-level relationship skills and insights!
Reid's 30-Day 100% Money Back Guarantee – Try R10x for a month with nothing to lose!
Your Signing Bonus: Upon registering, immediately dive into your Romance Quick-Start Guide and Audio Program!
After 30-Days of R10x's fantastic training, you get:
2-hr Bonus Sexual Self-Confidence Video #1: Reid's Energetic Sex For Pragmatist (Rated PG-13)
2-hr Bonus Sexual Self-Confidence Video #2: Exclusive, never before released Oral Sex Expertise Video with Reid Mihalko (Rated-R)
You deserve to have your loved one's feel more loved, honored and cherished. Why? 'Cause their feelings will radiate back to you and to those around you, creating a cocoon of warmth, safety and exuberant joy you only dreamt was possible! Transform your relationship skills by a factor of 10 so the people around you can't help but feel safe and relaxed and connected, and YOU, you get to THRIVE!
Relationship10x
$497.00
One-Time Payment-

Get It NOW!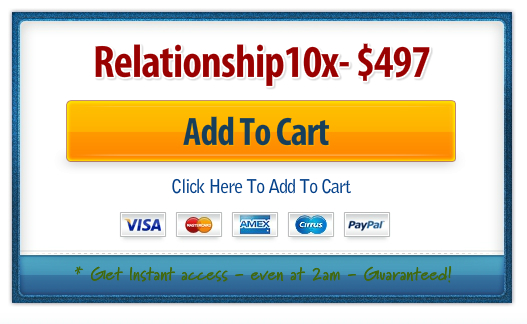 Or, 3 easy payments of $177- If you've been on the fence, get yours NOW!