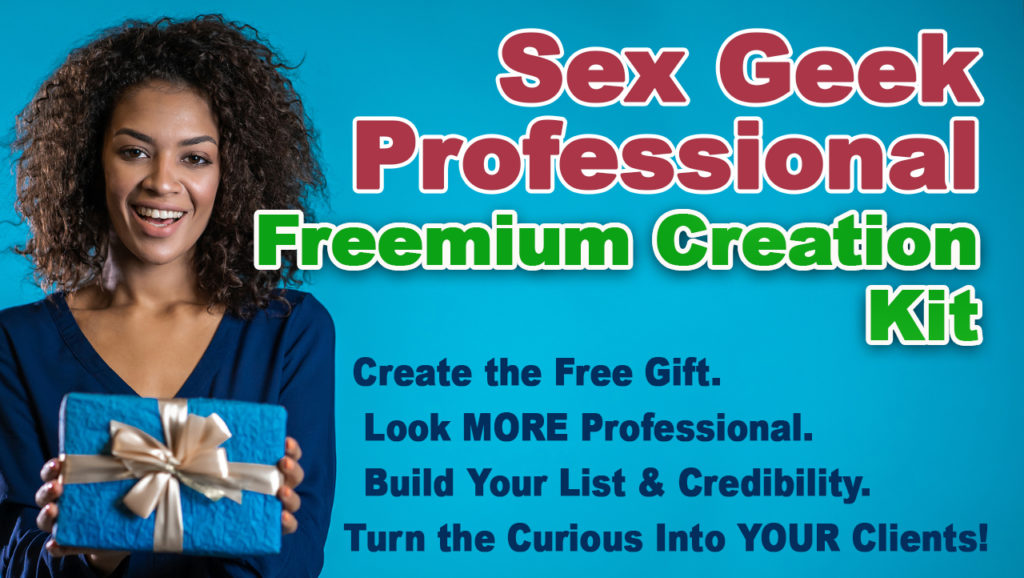 Attn: Sex-Positive Professionals…
Help those in need while proving your worth AND turning the curious into clients! It's your time.
Your intuition may be trying to tell you something important about what your business is missing… An easy & powerful way to attract paying clients!
Maybe you have lots of social media interest in your offerings but worry that no one will be able to afford your services?
Perhaps you're starting or building your business and looking for a powerful way to spread your message AND build your audience?
The challenge is, TOO MANY educators and entrepreneurs struggled to get an audience even when there wasn't a global pandemic. And now that everyone is home and spending much more time on the internet looking for support and distraction, educators are scrambling from podcast interviews to virtual summits, to social media and back, working really hard… With nearly NOTHING to show for it.
How do you turn the curious into clients? How do you help your fans and followers even when they're broke? And how do you do it in ways that take YOUR SELF-CARE into consideration?
Educators' hearts are in the right place. Their tireless passion to improve people's lives with amazing advice is palpable. And the hours that they pour into answering emails, trying to book gigs, and having a presence on social media are countless. But great advice, huge hearts, and hard work aren't what's missing. What's missing is a fundamental offering! Something that helps people without you having to be on your phone or laptop. Something that anyone can share… Anyone can access… Without you having to be on your phone or laptop or even awake. Something that builds your credibility and spreads your message while turning newcomers into followers and those followers into clients without YOU having to be salesy.
What's missing is your Freemium!
Having a Freemium–a free offering (resource, gift, advice) that people can Opt-In for (give their email and name) can make the difference between a successful business that helps pay the bills during the holidays and a faltering career that struggles no matter how much hustle and money you invest.
A freemium (that free tip sheet, quiz, cheat sheet, mistakes to avoid, guide, etc.) that you offer on social media lets people select YOU and find out more. That gift, when done well, is a wonderful way to make you memorable to people while you help transform their lives… And since you have their email, and their permission to contact them, your follow-up reminders and encouragement can help them continue making progress while they figure out if you are the right coach, workshop teacher, or trainer for them…And all that happens while you focus on taking care of yourself and the other important tasks in your life.
That same freemium, when mentioned on a podcast, offered during a summit presentation, or dropped into the comments on a Facebook or Instagram LIVE can add additional support and draw those interested in your work into taking action and anchoring what you shared. This helps YOU make a bigger difference in their lives. It helps them integrate and remember your work more powerfully, which can turn into word-of-mouth advertising as they share their insights and ah-has with friends and family… Soon, your wisdom is spreading far and wide!
Peers and colleagues may find it easier to share about your work by offering the link to your freemium opt-in page to their followers.
How many times have YOU shared, reposted, or recommended someone else's handy free guide or resource?
Imagine an educator sharing your freemium with their audience! Imagine your freemium really helping one of their fans or followers… They look like rock stars to their audience, their audience gets wonderful information in an easy to use and shareable format, and YOU get new and excited people on your email list. Everyone is a winner!
With your Freemium(s), you will:
– Have a way to help people even when they're broke
– Build your email list and turn the curious into clients
– Cultivate followers who resonate with your content and your approach
– Excite your existing fans and followers so they can share your work with their friends and communities
– Make it easy for peers to refer your work to their fans and followers
– Learn more about what your audience wants
– Build momentum for sales and higher-priced products and services without ever having to be salesy
The problem is, MOST educators don't have any freemiums… Or they do them in ways that make their followers feel broken, cause them to unsubscribe, or maybe even drive people away from your offerings. All those countless hours of work for nothing…
In Freemium Creation Kit, we'll build our freemiums together!
Learn the best ways to get them started, share, and get feedback, refine and polish! In two days, you'll have a freemium that you're ready to share with confidence, along with the wording to invite people in, a thank you page, and a couple of follow-up email!
Come with Your Dream… Leave with:
– A ready to share Freemium PDF,
– Copy for your opt-in page,
– Thank you and Email follow ups, and …
– Social media to share your freemium and attract new audience aligned with your message and interested in your topic!
During Our 2-Days Together, We'll Walk You Through:
– Identifying your freemium topic
– Refining your ideas
– Discovering the best approach to present your freemium (quiz, checklist, word search, handout, worksheet, etc.)
– Develop your freemium
– Friendly hot seats to clarify and fine-tune
– Pull out social media and opt-in calls to action
– Get peer and instructor feedback on your ideas
– Develop email to follow up and deepen your relationship with your audience!
– We'll even share ideas of where you can offer your freemium for the best effects!
Start building a list of new, enthusiastic, and interested people now!
REGISTER NOW and Get Immediate Access!
Comes with Reid's 30-Day, No-Risk, Money-Back Guarantee…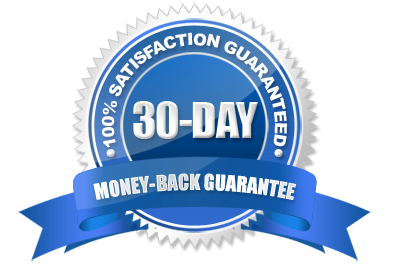 Test-drive Freemium Creation Kit for 30-days and if you're not getting your money's worth out of it, simply ask for your money back within 30-days and get a full refund!
What People Are Saying About Cathy and Reid:
"Cathy is one of the most caring, nurturing facilitators I've ever encountered. With the Momentum program, we worked through the specific steps of creating the foundational elements of online business (writing bios, building lead magnets, etc.). Every step of the way Cathy created a safe container for us to be brave in sharing and giving feedback so that we ALL got stronger!"
~Leah Carey, Good Girls Talk About Sex
"About Reid's business coaching… Since I missed his workshop at my own conference (Sex Down South), Reid was sweet enough to do a condensed version and catered it, just to me. As he asked me questions, my inner flame lit up with the thoughts of my passion and how I can give my gifts of sexual education to the world. From this realization, Reid was able to give me amazing and practical advice to digitize my curriculum to create a more profitable platform. I've gone to many business classes, read a ton of business books, and I'm always looking for ways to enhance my craft. Reid was able to pull out what I needed in all of an hour! I will definitely be looking to him in the future; to not only keep me accountable, but help me bolster new and fruitful ways of fostering my passion and building on my income."
~Marla Renee Stewart, MA, Co-Founder of the Sex Down South Conference
"I have been a student of Cathy's 4 times now! Twice in person for week-long intensive sessions and twice in virtual multi-week training courses. I keep coming back for more because I love Cathy's teaching style, her content and her genuineness. Cathy's Business Training Courses as well personalized feedback has helped me grow my business exponentially! Not only have sales gone up 100X since I first started by business, but I am also significantly more confident in what I do and offer to clients."
~Mason Luke of MasonLuke.com
"Reid Mihalko has the unique ability to be able to take big, overwhelming things and show you how to break them down into smaller, manageable chunks. He is great at seeing and articulating a "third" option whenever I am stuck in an either/or situation. He has changed my life numerous times and anything new he is offering I want front row seats for 'cause I know it's gonna be good!"
~Monique Darling of EverydayTantra.com
"I found working with Cathy very helpful. Her insights into how to use small steps in the building of a business really helped me to "chunk" my work, so it didn't seem overwhelming, it didn't need to get all done at once! That allowed me to take my time, work on the smaller projects in the order, and the time that I wanted to. I highly recommend working with Cathy if you're new (or old) to the sex education or therapy field and are looking to make new headway in your business."
~Erik W. House from lovemultipliescoaching.com
'Reid, I am in awe at your ability to conduct a group and transmit wisdom! It was thrilling for me to participate in the process. I can appreciate how much experience and practice went into getting the teachings distilled down into the bullet points, and your humorous presentation was brilliant!"
~Cheri, San Diego
"Cathy is an amazing, caring, considerate, impassioned human being. She has a warmth to her character that invokes an ease within me. That ease helps me shed light on the shadows of my resistance. She is inspiring and supportive. Her classes have been incredibly informative, carefully cultivated, and have had an immeasurable impact on my person and my business. I am motivated and confident in a way I never imagined. Cathy has given me the skills to focus and create action, where before I was drowning in doubt and uncertainty. She reels in amazing groups of folks who make the classes that much more phenomenal. My business and person will forever be grateful for what I have learned, and implemented thanks to Cathy's creativity and dedication to helping others reprogram their lizard brains."
~Susanna Beeman of ColofulAdvice.com
"No matter the topic, even if it was one I thought I wasn't interested in, I have always found Reid's presentations more than worth the time. He is always both highly informative and entertaining. He clearly knows what he's talking about, and unlike many other experts, he can also COMMUNICATE that knowledge well.
I highly recommend Reid both as educator and coach – I did go to him once with something I'd been stuck on for years, and was shocked at how much progress/change I was able to make with just one session. (I was able to stay unstuck after that, so didn't need to go back, but would not hesitate to do so with other problems.)"
~ Karoline
"I've taken lots of marketing and business building courses and Cathy excelled at providing a compassionate environment combined with the specific instructions and support needed to actually accomplish the important but sometimes daunting tasks involved in growing an online business. Highly recommended!"
~ Angela of TheArtOfSuccessForWomen.com
"I will take part in literally anything Cathy offers. I always feel incredibly supported and believed in. Cathy helps me believe in myself and my capabilities, which is rare and so incredibly helpful. Not only that, her constructive feedback is actually useful."
~Julia Sheldon of JuliaSheldon.com
Your Instructors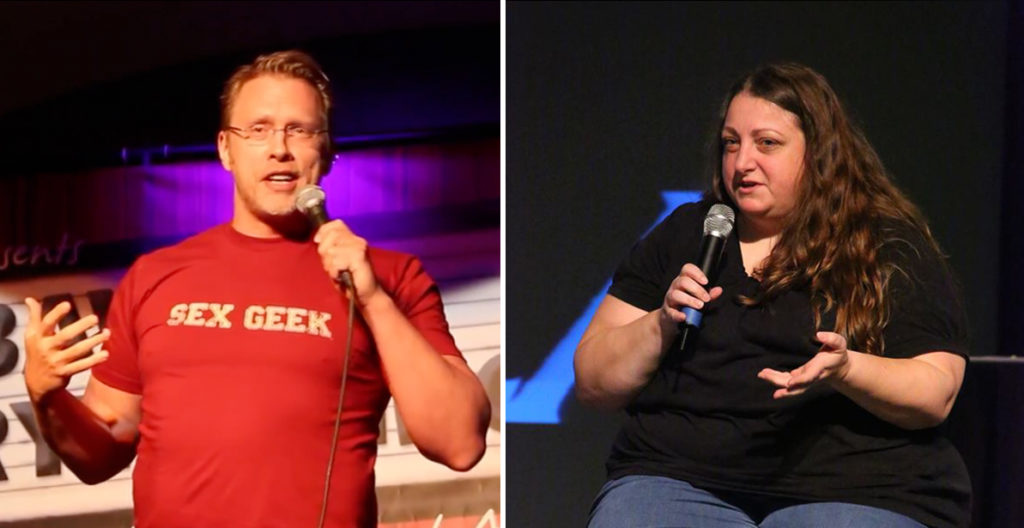 ABOUT CATHY VARTULI: Cathy is a Relationship and Sex Educator who presents workshops internationally on relationship skills, overcoming social awkwardness, body image, trauma release, and sexuality. She has worked with thousands of clients from 72 countries. As a certified Cuddle Party Facilitator, she's been seen on Bill Nye The Science Guy discussing consent and Cuddle Parties. www.TheIntimacyDojo.com
ABOUT REID MIHALKO: As seen on NETFLIX' "Chelsea Does…" alongside Chelsea Handler, Reid Mihalko (he/him) of ReidAboutSex.com is an internationally known sex and relationship geek who threw an orgy for Oprah's OWN Network on Lisa Ling's "Our America."
Reid helps adults and college students create more self-esteem, self-confidence and greater health in their relationships and sex lives using an inspiring mixture of humor, keen insight, and comprehensive, pleasure-focused sexual health information. He also helps fellow sex educators and sex-positive entreprenures build thriving careers so they can reach more people, make better livings as educators, and have MORE fun with less burnout!
Reid's workshops and college lectures have been attended by over 50,000 people. He has appeared in media such as Netflix' Chelsea Does…, Oprah's Our America With Lisa Ling on OWN, the Emmy award-winning talk show Montel, Dr. Phil's The Doctors on CBS, Bravo's Miss Advised, Fox News, in Newsweek, Seventeen, GQ, The Washington Post, and in thirteen countries and at least seven languages.
Reid would also like you to know that, in early 2018, some very brave people came forward during #MeToo sharing harms that Reid had caused them. Reid stepped down from teaching and initiated a restorative justice-based accountability process to address his misconduct and make amends if and where possible. The formal, year-long process along with Reid's apology and resources were shared publicly and can be found at TinyURL.com/reidaccountability.
Reid is also founder of Sex Geek Summer Camp, Sex Geek Conservatory, and Sex Geek School for Gifted Sex Geeks, which help sex educators learn valuable business skills that allow them to reach more people with greater ease, transform more lives, and make a better living as sexperts.
Follow @ReidAboutSex on Twitter and Facebook and YouTube and Instagram.
Comes with Reid's 30-Day, No-Risk, Money-Back Guarantee…