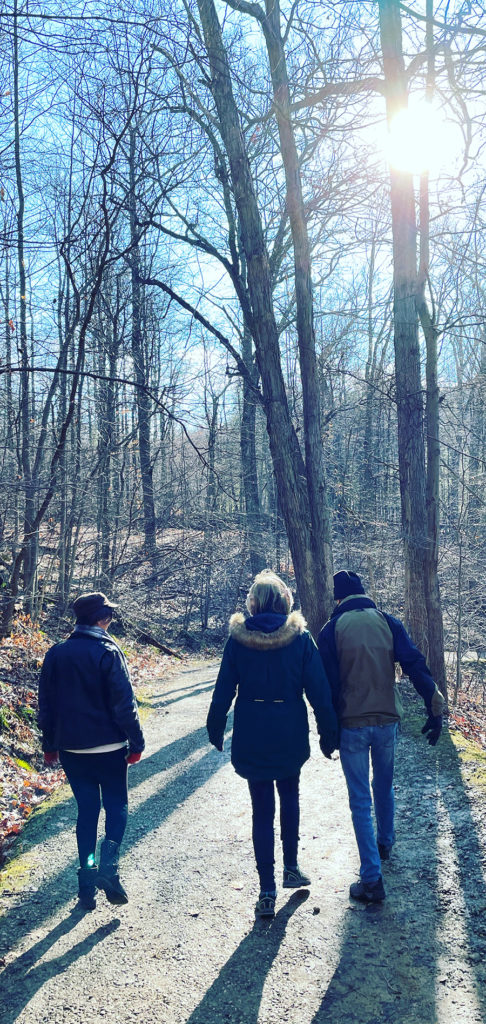 Yesterday was the Winter Solstice – the shortest day & longest night of the year – and I went on a lovely winter hike with Allison and her parents (see photo). I got home to find that a good friend had posted a Solstice blessing, which I wanted to share with you…

"Shortest day and longest night,
guide us inward toward deeper sight.
May we release our burdens in the hallowed dark,
and plant our seeds in our hearth's sacred spark."
~Marriah Wyrding

I hope the fact that the days are starting to grow longer, gives you some hope that we'll make it through the winter. To add to that hope, I also put a fun, time-lapse video together of Allison, Dax, and I trimming our tree, plus some nerdy tidbits below to help you motivate through the holidays (and have better sex in 2022)… 

🎄🎄🎄Wishing you a warm, happy, and easeful journey into the New Year!
Need Some Tools & Motivation To Get You Through The Holidays?
Here are several nerdy tid bits I think might help you get through the holidays this year… Or should I say, holidaze? 🤪🤪🤪
Megasexual – Naughty or Nice?
The term megasexual was coined by Rebecca Jay and Dr. Liz Powell in 2015, and I had the pleasure of geeking out with Dr Lindsey Doe about the pluses and minuses of being a megasexual, plus #slutmagic, and being a superhero in the sack on Sexplainations… Watch the Youtube Video HERE.
Blame the Dopamine this Holiday Season…
If you're a nerd like me and you've been feeling NOT MOTIVATED this holiday season, might I suggest geeking out on how dopamine influences things like motivation, focus, and satisfaction… A friend sent me this podcast (Thanks, Misha!) and I loved it – Listen HERE.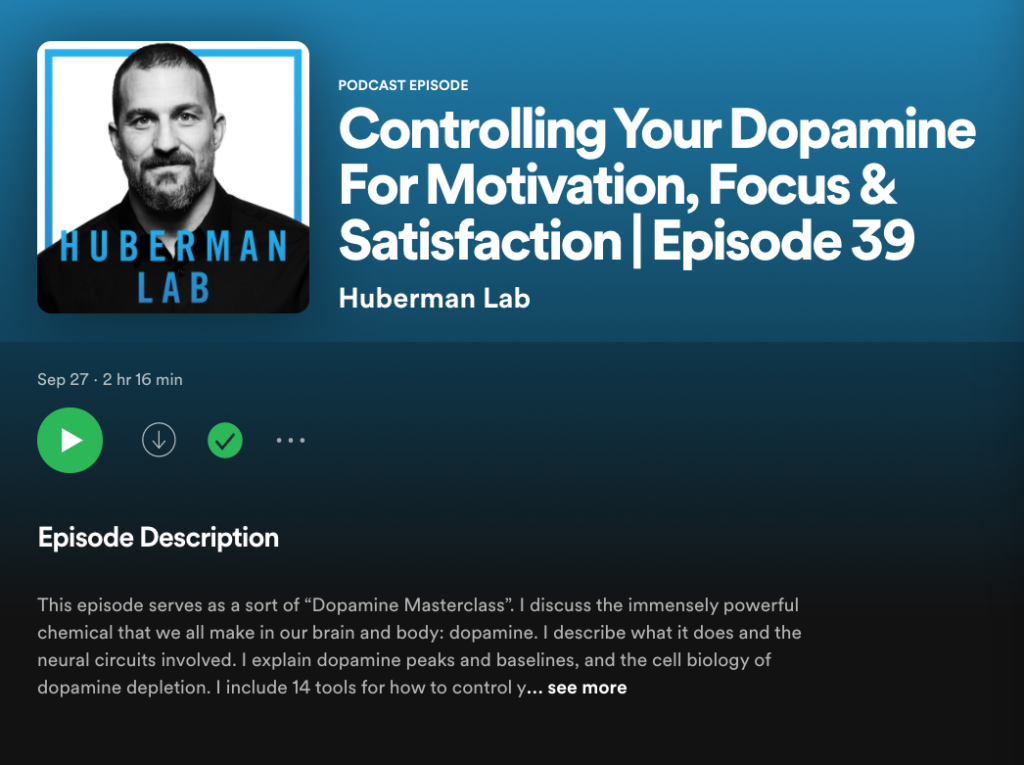 The TL;DR version (in case you're not into listening to podcasts), is that dopamine is WAY MORE than just the "reward hormone"… And that how happy & motivated you feel throughout the day is being influenced by how, how often, and how MUCH dopamine your system gets. Too much dopamine TOO FAST can lead to crashes in motivation and happiness, which lead to MORE unhappiness and LESS motivation.
It's an ugly loop, which can lead to all sorts of undesirable outcomes. 
The "secret" is slow, steady releases in dopamine, which can help increase your baseline dopamine levels while also allowing you to refill your dopamine "stores." The result: Life feels more satisfying. 
In fact, studies are showing that taking cold baths & showers, the podcast shares, can help raise dopamine levels in the slow, steady, sustained ways that up your overall levels of dopamine/happiness/motivation. It also looks like cold baths & showers can help lessen depression & inflammation!
Yes, that's me, a few days ago, about to get into a HUGE slushy… My cold dunk tub filled with freshly shoveled snow and water!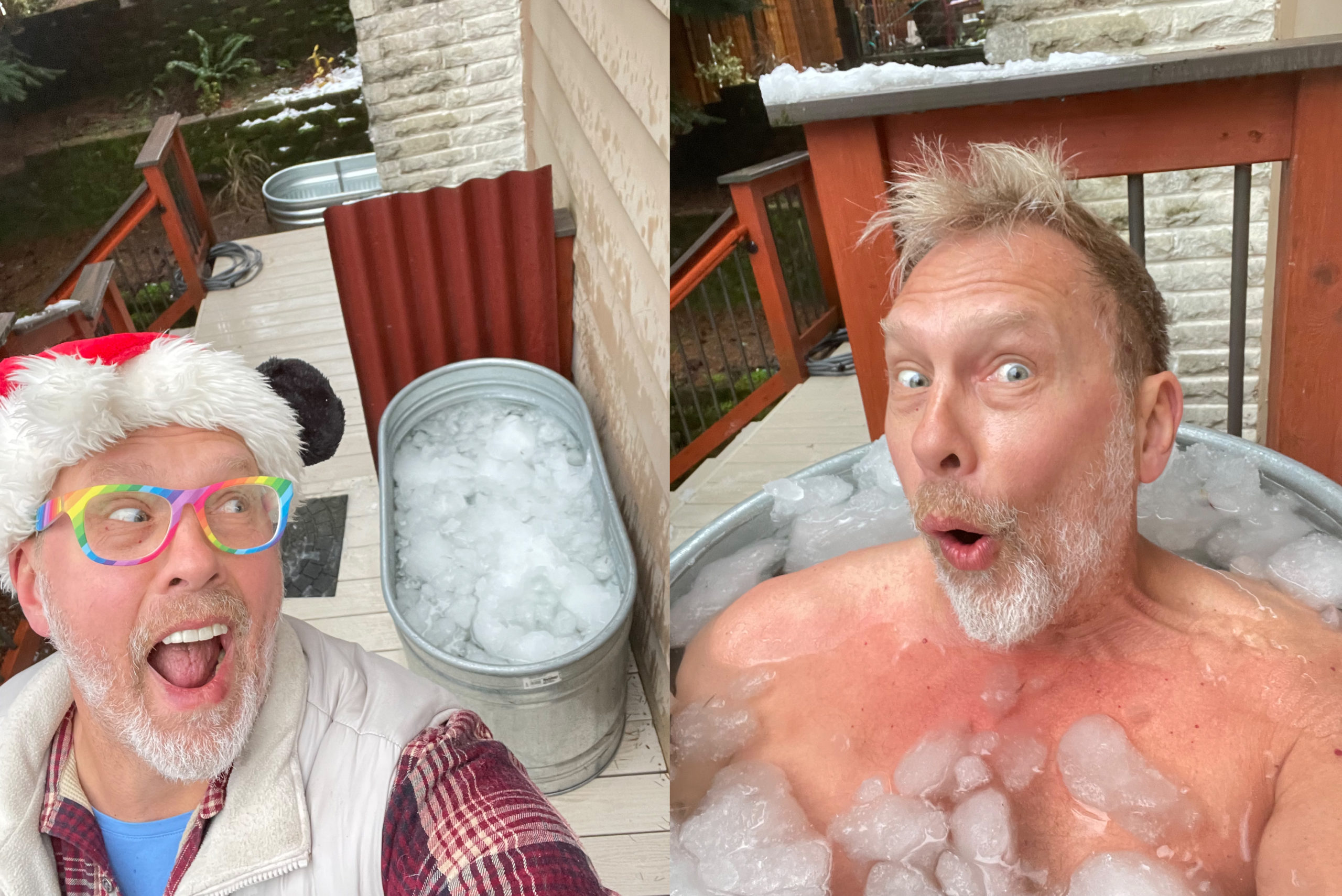 As someone who started doing 5-to-10min cold baths during the pandemic, I can attest to the fact that, as bananas as it sounds, soaking in very cold water has helped improve my mood! Do you think THIS might help you survive the holidays? 🥶 Can you see how some of the dopamine ideas in the podcast could be applied to sex and relationships? 
Leave a Comment and let me know your thoughts! I'd love to hear from you.
Looking For FUN Things To Do That Have Nothing To Do With Cold Water? How About These…
Do You Fall In Love TOO SOON? TOO FAST?
If you (or someone you love) are prone to falling head over heels in love too soon, or emotionally attaching too quickly to the wrong people…
If you're familiar with my Casual Sex Protocols Checklist, I am co-facilitating a class with Misha Bonaventura that's all about falling in love too soon and navigating your attachment styles.
Check out my calendar for my upcoming online & in-person classes and events!
Are You a Sex Educator, Tantrica, Therapist? Are You Sex Ed Adjacent?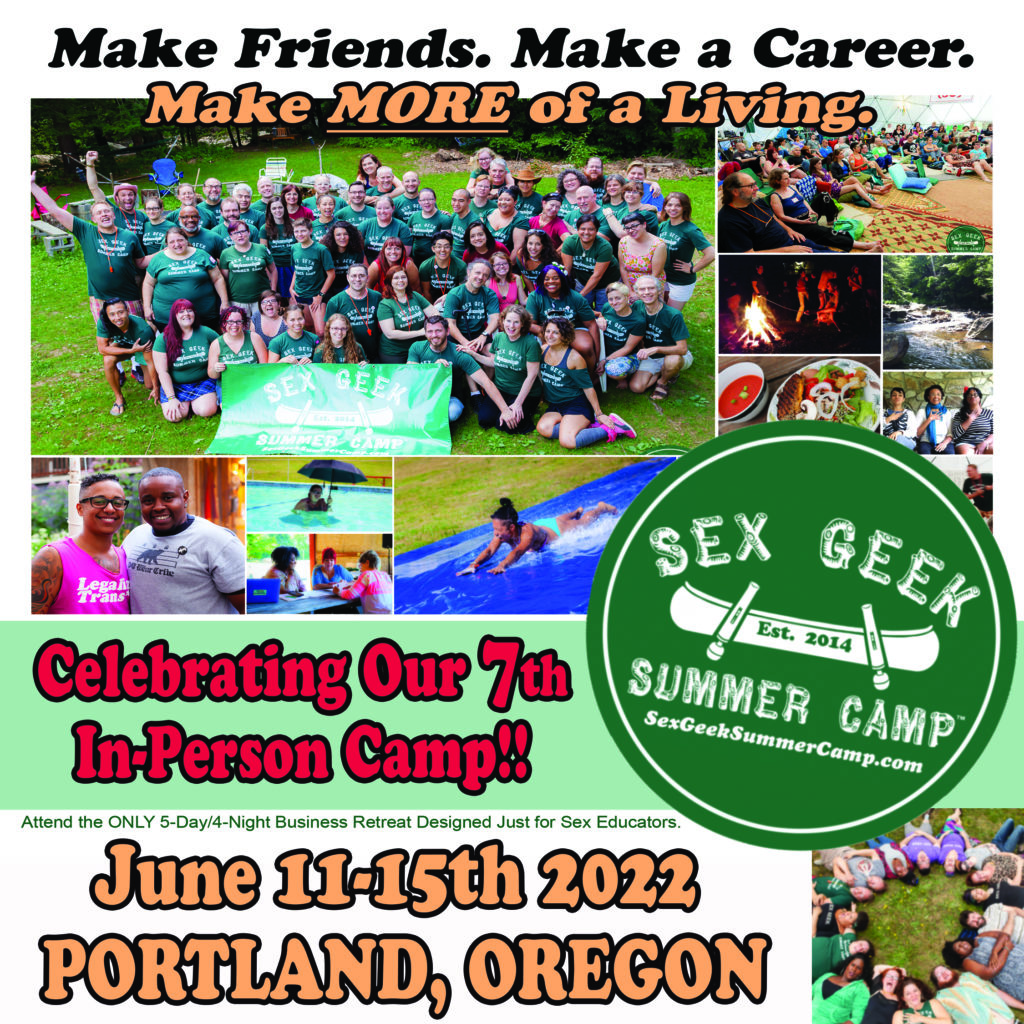 Make friends. Make a career. make MORE of a living in 2022! How? By investing in yourself and upping your business savvy and networking skills at Sex Geek Summer Camp, happening IN-PERSON this summer! The only 5-day/4-night business and marketing retreat with a 350-ft Slip 'N Slide… Learn more about the retreat designed specifically for sex-positive professionals HERE.
That's it for this week's blog post, Sex Geek.
Where ever you are in the world, and however you are ringing in the holidaze and New Year, thank you for the honor to stay in touch with you and share my nerdiness & insights. The world is a better place with you in it! Trust me. 
Yours in surviving the holidaze and finding more love & inspiration,
REiD