"And they called it the ship of Sex Geeks!"
BIL, the ad-hoc, participant powered Unconference to the TED Talks, typically attracts (talented technologists, scientists, artists and hackers who are making headway through their creativity, intelligence and drive, and who aim to gain inspiration from like-minded people)… THIS year, they asked professional Sex Geek, Reid Mihalko of ReidAboutSex.com to take over the Queen Mary's Boiler Room and turn it into his own, personal sex geek salon… Masque's Sex Positive Boiler Room!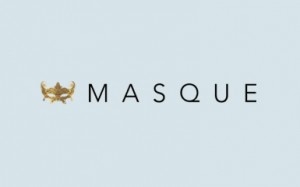 Join Reid, the legendary Nina Hartley, Dr. Carol Queen, Simone Bienne of Loveline, Charlie Glickman PhD, Maggie Mayhem, Kristen Tribby, Sarah Tomchesson, Monique Darling, Lara Catone and some of America's brightest Sex Geeks for three days of sex and relationship education and "edutainmentt" during BIL, all made possible by our wonderfully sex positive sponsors Masque Sexual Flavors, Wet Lube and The Pleasure Chest!


Arrive on March 2nd and help us "build" the BIL conference! Volunteer
HERE!
BILÂ is an ad-hoc conference for people changing the world in big ways. It's a place for passionate people to come together to energize, brainstorm, and take action…Â We invite you to bring your world into ours.
What is BIL? Most of you have heard of TED or watched the talks online, but do you know about BIL, the quirky, populist, unconference taking place nearby? Open to the public and fully participant powered, BIL features a wild mix of technologists, scientists, artists, hackers, and those with a passion for community awareness.BIL is an un-conference — organized and observed by the participants. BIL emerged from a community of people who aspire to change the world for the better. It's a place for passionate people to come together, energize, brainstorm, and take action! Everyone at BIL shares a common trait: BILders are the everyman thinkers and doers of today and for tomorrow.

Register for BIL here:

http://www.eventbrite.com/event/2771907851?ref=elink

Directions/Parking Info Queen Mary-Â http://www.queenmary.com/Queen-Mary-Directions.aspx
Travel/Parking/Dining/Touring Long Beach Info (useful link)-Â http://wikitravel.org/en/Long_Beach#b
Long Beach Transit Maps -Â http://www.lbtransit.com/schedules/pdf/34.pdf

(Tip: Take the TRAIN down from L.A.! The 7th St./Metro Ctr. Metro Blue Line 801 ends at the Long Beach Transit Mall at Pine & 1st St.; catch the FREE red Passport C shuttle bus from there to the Queen Mary. See http://www.metro.net/riding_metro/bus_overview/images/801.pdf)
BIL Media
Wall Street Journal For BIL, Tagging Along With TED Proves to Be an Excellent Adventure
WIRED Where TED Goes, BIL Goes
More:Â http://www.bilconference.com/media